Data Focus Should Be On Quality, Not 'First-Party' or 'Third-Party' Label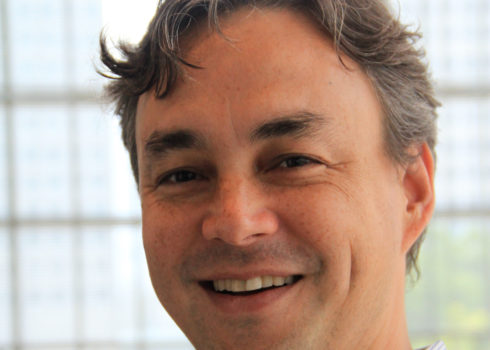 Opinions in the industry may differ on whether first-party data is more reliable than third-party data. For Eyeota CEO Kevin Tan, both offers its own value, and efforts should instead be channelled towards improving data quality and transparency. In this week's byliner, he highlights the growing expenditure in audience data in Asia-Pacific and the questions brands need to ask their data providers.
It is an industry myth that first-party data is better than third-party data. People don't realise that it is, ultimately, the same data. Instead, the focus should be on the quality and transparency of the data, not the party label.
In fact, we're seeing massive growth of third-party audience data across the region. The Eyeota Index reveals a 523% growth in audience data expenditure across Southeast Asia in Q4 2014. This is testament to the effectiveness of third-party data.
While first-party data will only ever belong to the company that sourced it, the data itself remains exactly the same as it is passed from party to party. Third-party data is merely the term used for someone else's first-party data. Similar to how a brand new car is worth the same between the factory and the dealership; the data itself does not change as it is passed from one party to another.
Brands might have their own first-party data, but not all advertisers are able to harness its full potential. This is simply because these datasets might not contain the same scale and depth as third-party data. First-party data only provides user information from a brand's own website, and does not reveal much about their natural user behaviour beyond the scope of that website.
Third-party data, on the other hand, provides scale and depth. Advertisers that choose to work with high-quality data providers can obtain third-party data that is timely and clear. Used together with first-party data, top quality third-party data enables brands to build a fuller picture of target audiences.
It is beneficial for the whole industry to focus less on perpetuating the myth that one type of data is better than the other, and channel their efforts into collecting high-quality data. Both types of data need to work hand-in-hand, not as a standalone, to achieve maximum ROI.
In a programmatic environment, it is all about targeting audiences. Thus, the more data you have, the better. However, the quality of data matters, too – not all data is created equal and while volume is important, so is quality.
Recognising Asia-Pacific uniqueness
The Asia-Pacific region is a unique one for brands, media buyers, and publishers to tackle. The variations in target audience profiles, cultures, and languages across the region can pose challenges for a brand trying to secure marketshare, or for any data provider trying to collect quality data at scale. Particularly within Southeast Asia, a lack of local audience data has impeded targeted campaign planning at scale; until now, it seems.
Advertisers and media buyers are becoming savvy in utilising audience data for accurate targeting. According to the Eyeota Index, which was released last week, Southeast Asia has become a region to watch. Currently in its early stages of growth, audience data expenditure grew by 523% in the fourth quarter, compared to the previous quarter. In addition, 93% of the region's audience data spend came from Singapore.
This is a trend likely to continue as brands embrace the benefits that audience data can bring to their digital advertising campaigns.
The growth in audience data trends may reflect seasonal activity from media buyers. The highest growth sector for audience data in Asia-Pacific was sports, which grew by 28.3 times the average growth. This was significantly higher than second-placed electronics & computers, which grew 8.5 times, and the food & beverage sector, which ranked third, at 8.1 times. Within the sports sector, the huge surge in growth amongst sports advertisers was largely driven by major sporting events such as football during the end of the season.
B2B data seekers pull away from consumer
One trend we observed in the region was the emergence of the finance and electronics & computers sectors as the biggest consumers of B2B data.
Both sectors across Southeast Asia predominantly sought B2B data and interest segments, with the electronics & computers sector a newcomer to the audience data market; with software companies the biggest contributors to overall spend. The finance sector grew over threefold in the fourth quarter.
We foresee that B2B audience data will continue to be in demand for brands. There was a sharp 94% rise in B2B audience data purchased in Asia-Pacific in Q4, in tandem with growing global demand for B2B audience data. The spike highlights a significant shift in the digital advertising landscape in Asia-Pacific, indicating that B2B advertisers are likely to allocate more of their ad spend to digital.
Instead of previously having to compete with consumer brands to find online audiences, B2B advertisers can now employ in-depth targeting techniques to reach a specific target audience.
B2B data provides information about industries and sectors in which people work, their titles and seniority, income level, and whether they are decision makers in their organisations. For example, a bank trying to get personal banking clients will be able to use B2B data to reach out directly to their target audiences.
Another trend we observed for the region was the F&B (food and beverage) sector's increased appetite for audience data. This trend potentially reflected seasonal behaviour for advertisers interested in consumer behaviour to support year-end dining promotions in the fourth quarter. However, it also indicated the rising affluence and growing appetite amongst consumers, and advertisers would be eager to compete for this target audience.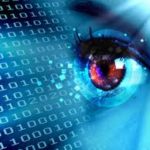 According to a Euromonitor 2014 report, Asia-Pacific accounted for 35% of the world's consumption of value-added food and drink ingredients in 2012. With such massive growth in the F&B sector, brands are driving investment in audience data to capture larger market share and reach out to their target audiences.
Go for quality, breadth
As in most areas, there are key challenges marketers in the region will face in tapping audience data. First, we need to look at how the data provider collects its data.
The quality and breadth of audience data is a critical success factor to campaigns. You need to ascertain where your provider derived its data. Is it collected from a publisher's website? Is it declared registration data? Is this data modelled from market research surveys, collected from a small sample, and then used to reflect the entire population?
These are important questions that will enable you to determine the data's relevancy to your campaign and flag any limitations.
Second, brands need to use audience data that takes into consideration local language, culture, and consumption habits – the variations of which some data providers don't factor into the data collection process. A one-size-fits-all approach does not work in Asia-Pacific, especially since it is such a unique and fragmented region with specific needs for each market.
Audience data that considers these elements can go a long way towards building brand advocacy. Be sure that your data provider can testify to the integrity of their data and its regional relevance. Data from local sites reflects local audience behaviour and preferences.
As I mentioned earlier, many brands now have their own first-party data compiled via their CRM (customer relationship management) databases. While this data is great as a standalone, these advertisers are unable to harness its full potential as it does not tell them about natural user behaviour beyond the scope of their own website.
As advertisers and media buyers continue to embrace audience data to drive their digital advertising campaigns, we foresee even more brands taking audience data a step further by supplementing their first-party data with third-party data.
For example, when diners visit restaurant websites, followed by retail or travel sites, third-party data can track this user behaviour. This would enable F&B brands to target their customers more effectively through tie-ups with relevant retail or travel brands.
The number one goal for all advertisers is to keep customers coming back for more. With an arsenal of information derived from different tiers of audience data, brands can then plan the right strategy to reach the right user at the right time.
AdvertiserAnalyticsAPACattributionBrandingDataLocationProgrammaticPublisherSingaporeTargetingTransparencyViewability