Intrusive Ads Motivating Ad Blocker Adoption; Advertisers Demand Higher Quality inventory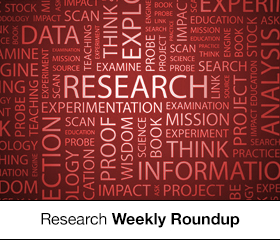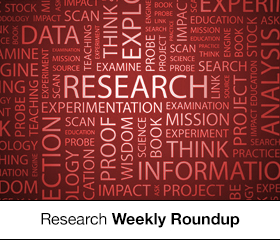 ExchangeWire Research's weekly roundup brings you up-to-date research findings from around the world, with additional insight provided by Rebecca Muir, head of research and analysis, ExchangeWire. In this week's edition: Intrusive ads motivating ad blocker adoption; Advertisers demand higher quality inventory; Targeting personalisation is top priority for marketers; and Majority of UK smartphone users engage with retail apps. 
Intrusive ads driving ad blocker adoption
In the UK, almost three-quarters (72%) of consumers state that intrusive ads are the largest motivator for installing ad blockers, followed by ads that affect site performance (62%), according to figures released by Teads.
More than eight-in-ten (84%) consumers using ad blockers do so to remove pop-up ads. On mobile, 71% of consumers have installed an ad blocker as they see mobile ads as more intrusive than other forms of advertising. Nearly half of consumers (49%) who don't have an ad blocker installed stated that intrusive advertising would make them less likely to return to a site.
Just under four-in-five (79%) consumers would consider uninstalling an ad blocker if they had more choice over the ads they viewed. Just over half (57%) of consumers would consider uninstalling their ad blocker if they could skip ads, whilst 38% would consider uninstalling their ad blocker if ads were more relevant to them.
Rebecca Mahoney, CMO, Teads commented: "The rise of ad blockers signals a wake-up call for the advertising industry and we must pay attention to the demands of consumers for advertising that respects their online experience."
Advertisers demanding higher quality mobile inventory
In Q4, 2015 advertiser demand shifted toward higher-quality mobile PMP inventory, with private marketplaces seeing a 45% increase in volume from the first week of the quarter to Black Friday (27 November), according to PubMatic's 'Quarterly Mobile Index Q4 2015'.
Private marketplace growth was primarily driven by the retail and technology verticals, which traditionally drive spending in the fourth quarter. From week 1 to 9, weekly mobile monetised impressed increased 106% in retail and 285% in the technology sector.
EMEA (82%) and APAC (524%) saw large year-on-year increases in monetised mobile impression volume. In terms of pricing, CPMs within North and South America grew 56% year-on-year, with CPMs in EMEA seeing a 47% increase. In APAC CPMs fell 33% year-on-year, however this was offset due to the 500% year-on-year growth.
In Q4, Android app ads took over as the fastest growing platform, with a 76% year-on-year increase in volume and 55% year-on-year increase in price.
Targeting and personalisation top priority for marketers
For marketers globally, targeting and personalisation (31%) was highlighted as their top priority for 2016, followed by content optimisation (29%) and social media engagement (27%), according to Adobe's 'Quarterly Digital Intelligence Briefing'.
Optimising the customer experience (21%) was highlighted as the most exciting opportunity for marketers in 2016, followed by creating compelling content for digital experiences (17%) and data-driven marketing (16%). However, marketers highlighted data-driven marketing (21%) would be the most exciting opportunity in five years time.
Just under half (47%) of marketers highlighted having a long-term cohesive plan as the most important element of customer experience, followed by having a well-designed user journey (40%). Collaboration was the least likely to be ranked as important to success (27%).
Majority of UK smartphone users use retail apps
In the UK, more than four-in-five (85%) smartphone users use retail apps, new research from APADMI highlights. Four-in-ten (41%) use retail apps whilst on the move, with just under a third of consumers (31%) using them whilst in-store. More than half of consumers (55%) visit a store and a retailer's website; however, just 11% of consumer visit in-store, online and via app, demonstrating a real need for retailers to implement an omnichannel presence.
Browsing products (53%) was the main reason consumers use an app, followed by offers and promotions (49%), loyalty scheme (45%), and click-and-collect (42%). Just over six-in-ten consumers (61%) would stop using a retail app if it was slow and unresponsive, with just over a quarter stating that they would think less of a retailer if their app was poorly designed.
More than two-thirds of consumers want personalised deals and messages sent to their mobiles; with 38% of consumers happy to receive recommendations based on their past purchasing history. Just over four-in-ten (44%) consumers stated that they would be annoyed if an app sent them irrelevant content or offers, with four-in-ten stating that they would delete the app if it persisted to send irrelevant content to them.