Affiliates Are Evolving into Digital Partners: Q&A with Erik Mikisch, Performance Horizon
by Lindsay Rowntree on 16th Aug 2016 in News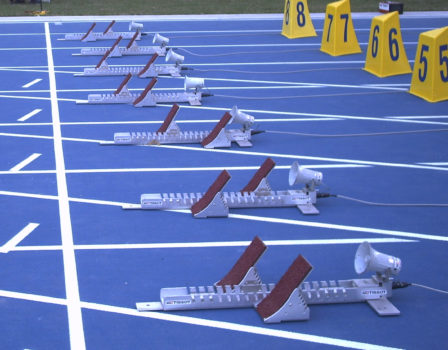 Affiliate marketing – the digital performance channel, which exists relatively under the radar when referring to the growth of digital advertising overall. However, as an efficient digital channel with continued growth. How is this channel evolving and how is changing technology aiding its development? ExchangeWire speak with Erik Mikisch (pictured below), VP marketing, Performance Horizon about how affiliate marketing is becoming 'digital partner marketing' and how the changing face of digital is making its mark on this traditional performance channel.
ExchangeWire: What is digital partner marketing and how has this evolved from standard affiliate advertising?
Erik Mikisch: Originally, the affiliate marketing channel was limited to affiliate marketers who drove web traffic and sales to brands and earned a commission in return.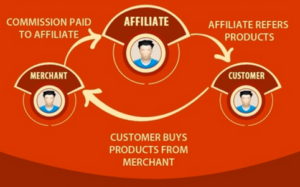 Based on our experience, this performance-based channel is evolving to extend beyond traditional affiliate programs, while continuing to leverage the underlying business model. We designate this wider market as 'digital partner marketing', which encompasses the original affiliates as well as non-traditional relationships with comparison engines, aggregators, apps, and blog & media partners. The addition of these marketing activities represents an even larger amount of spend than just the purely affiliate-based marketing spend.
It is important to understand the tremendous size of this market space as well as its rapid growth. This growth is primarily due to a renewed recognition of the phenomenal return on investment partner marketing drives, in comparison with all other digital marketing channels.
Forrester's affiliate marketing forecast shows that the US affiliate marketing spend will increase by a compound annual growth rate of 10% between 2015 and 2020, growing to over USD$6.8bn (£5.1bn).
A 2016 IAB and PwC report shows that affiliate marketing spend in the UK was approximately £1.3bn in 2015, or about one-fourth of the US marketing spend. But PwC's estimate of the economic impact of that marketing spend is even more significant. PwC estimates that the affiliate marketing spend drives an approximate £17.7bn in sales, or about 1% of the UK GDP.
The sizeable amount of sales driven through affiliates suggests a broader recognition of the strong ROI generated through partner marketing. The same PwC study assesses a 15-to-1 return on investment, i.e. every £1 in marketing spend generates £15 in sales, which makes it an extremely efficient channel.
Who manages this activity? Are brands controlling it directly?
Historically, brands outsourced control of their affiliate programs to regionally-based third-party affiliate networks. These networks would recruit affiliates and manage the programs on the brands' behalves.
Increasingly, however, brands have been shifting away from this model in favour of working with technology partners whose platforms allow them (or their agency, or consultant teams) to take direct control of their partner marketing and affiliate programs by bringing them in-house. This is becoming particularly popular for leading brands who seek to scale their programs on a single platform that allows them to view all performance globally and holistically.
From our perspective, there are several factors driving this transition. For example, many brands chose to take advantage of the highly granular data points now available to them through advances in technology. When brands can directly analyse their own partner and campaign performance – including insights into their customer journey – they can then better align their partners' activities to their strategic business objectives.
Using technology enables brands to leverage new types of partnerships that could previously not be tracked and rewarded on a performance-based model, such as the comparison engines and app partners noted earlier. Proactively taking control of their partner programs further allows brands to improve their relationships with the key partners who drive new customer sales as well as customer retention for them.
Are the rise of mobile web and mobile apps having an impact on partner marketing? How are brands approaching this?
2016 marks a period of enormous growth in mobile and, consequently, mobile advertising. According to eMarketer, mobile ad spend will be a USD$100bn (£75.6bn) opportunity and will represent 51% of the total addressable digital advertising market. Brands can see huge returns by applying performance-based models, such as partner marketing, to their mobile advertising.
For example, native apps that link to paid services have the potential to drive massive volumes of traffic and are, thus, a lucrative type of marketing partner. An excellent example is Shazam, the world's most popular app for connecting artists and fans through music discovery that incorporates links to related services where consumers can download and purchase content. If you are a marketer operating in the digital content industry, Shazam provides vital audiences and associated revenue across mobile devices. As customers continue to adopt mobile devices like Apple Watches and Android Wear, opportunities for apps as marketing partners will only increase.
How have technology and big data impacted digital partner marketing? What opportunities and challenges exist?
Better data and more sophisticated technology are shaping the digital partner marketing industry. However, a lack of transparency into program performance, coupled with outdated performance-based models and technology solutions that many advertisers continue to work with, can force even the most seasoned advertisers to stagnate.
While other channels have rapidly transformed to incorporate and leverage 'big data' (think ad exchanges, search, and display) to drive the online advertising marketplace, traditional affiliate marketing remains largely reliant on static historical performance as the core program driver to determine commissions. Advertisers who use data to optimise their partner marketing spend are increasingly migrating away from reactive data processed in Excel to proactive real-time data that allows them to escape crunching numbers and return their focus to advertising.
Effective analytics, which allow advertisers to prioritise and filter their data, should enable brands to easily interpret and analyse their data streams and, ultimately, enhance their decision-making. That said, there are a number of key considerations for advertisers who seek to truly benefit from their analytics systems and perform meaningful analysis.
Advertisers should consider the granularity of their reporting. The last-click rewarding mechanism by itself is increasingly seen as insufficient, and brands should ensure they have access to as many meaningful data collection points (i.e. engagement with content assets, dwell time, etc.) and insights into the consumer journey as possible.
Additionally, advertisers who work with numerous types of software and third-party systems often find it useful to easily pass data streams across other systems. In a market where legacy investments are commonplace, compatibility is a core strength.
Certainly, exciting times lie ahead with predictive analytics, machine learning, and other techniques changing how brands make decisions. Applying these to data provides brands with a much richer understanding of past customer activity and allows them to anticipate future behaviour.
Mining data enables advertisers to recognise patterns around customer preferences, product performance, and customer segmentation. Machine learning algorithms and predictive models further allow advertisers to proactively categorise all products according to customer preferences, resulting in the desired consumer response.
When all parties – including brands, their agencies, and partners – understand and effectively harness the power of customer segmentation, the chance of conversion increases considerably.
Do the issues of trust and transparency that seem to plague digital marketing more generally have the same level of impact on performance-based marketing channels? If so, how are these issues being addressed?
In online environments with rampant ad fraud, brands are constantly faced with questions around how to effectively and ethically advertise. Performance-based marketing channels, and partner marketing in particular, are certainly not immune to these challenges. However, given their central function in partner marketing programs, technology platforms play a major role in building up trust and transparency between brands, their agencies, and their partners – which is essential for any partner marketing and affiliate program.
Technology providers should build trust between brands and their marketing partners by affording both parties greater transparency on partner performance as well as on any commission adjustments advertisers make as a result. Such transparency can improve the relationships between advertisers and their partners by driving optimal partner marketing performance with a focus on maximising customer revenues across more profitable products.
In addition to providing accurate measurement, brands and their marketing partners trust the platform to calculate and transfer the commission earned by a partner. Brands need to know that they are accurately tracking their partners' campaign performance and adjusting their commissions accordingly, while partners must be able to depend on reliable financial rewards in currencies they can actually use.
The direct relationship between partner contribution and reward invites close cooperation between brands and marketing partners to maximise revenues – from which both parties benefit – by promoting the most profitable products for an advertiser. Higher profits for the brand, in turn, can easily be passed on to the partner. Overall, the combination of trust, transparency, and financial rewards generated throughout the partner marketing approach has gained traction for the biggest brands in travel, retail and finance, both domestically and globally.