Your Customers Are Shopping on the Move: Are You Keeping Up with Them?
by Lindsay Rowntree on 15th Sep 2016 in News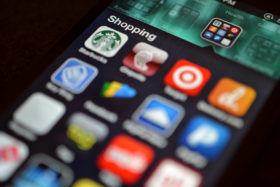 More people than ever before are shopping on a smartphone and they're even purchasing products brands would never have considered to be smartphone-friendly, like expensive white goods. A mobile strategy is vital, but a next-level mobile strategy may require brands to look beyond smartphones – to OOH. Harjit Badesha (pictured below), CEO, KBH Digital, offers advice on how brands can capitalise on the huge growth in m-commerce – shopping from a smartphone.
Marketers are used to seeing statistics featuring large percentages when we talk about the growth of digital. But the figures showing the growth of people shopping by phone are staggering, even to the digital-savvy marketer.
Twenty-seven per cent of retail sales now take place online, according to the IMRG Capgemini eRetail Sales Index. This is expected to grow by 11% this year, when e-commerce sales are predicted to rise to £126bn. A boom market by any definition, driven by the widespread availability of 4G broadband and smartphone ubiquity.
Put simply, consumers have become used to conducting all aspects of their lives via their phones – and they are showing increased ease with inputting payment details into them.
All the more surprising, then, that the same research study published by Barclays found that retailers were remarkably slow in planning for this huge change in consumer behaviour. Not only did 68% of retailers admit that they didn't have a mobile strategy, a whopping 70% hadn't even upgraded their websites to make them mobile-friendly.
For the retail marketer, the next few years of growth in m-commerce is going to prompt large-scale changes in ways to target consumers and designing communications.
A significant set of weapons in the comms armoury of the 21st-century retail marketer is out-of-home advertising (OOH). Many marketers in this sector are already used to tapping into OOH sites for ads that target consumers on the way to the shops or travelling by train. Now the advent of the smartphone shopper is altering this landscape – with location-based advertising techniques coming even more to the fore.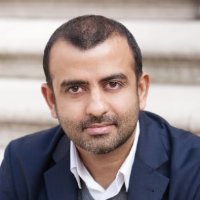 Out-of-home and mobile are growing closer together, from an advertising perspective, as the mobile phone is a device that is always with you, wherever you are. Advertisers are able to use outdoor advertising as a trigger point to take action on mobile. This trigger can drive mobile research and purchase in periods of down time for consumers.
Research has shown that people often spend a significant proportion of their time while commuting surfing the internet on their phone – and making purchases. A study by Zapp and CEBR last year found that 20% of all online shopping in this country is carried out on phones or tablets during consumers' journeys to and from work.
So called 'commuter commerce' has been boosted by the increasingly available free wi-fi offered to travellers by transport companies. It is likely that the next few years will see a new generation of even more data-safe wi-fi connections, which will convince even more consumers to shop from their phones.
There are many opportunities to devise a media campaign targeting commuters via a combination of digital and OOH advertising (complemented by ads the consumer may see at home later). Working out the effective frequency of ads to display to a consumer is always challenging, but this task is a little easier when targeting commuters because we know they are far less distracted than the average ad-viewer. In addition, IAB research has shown us that 25% of consumers regularly use their phone to look for more information about a product/service they have seen advertised on an OOH site.
This is familiar territory for KBH Digital. We specialise in connecting brands with rail travellers through advertising, media, and data opportunities on platform and transport wi-fi, and via transport entertainment portals. The latter are accessed via wi-fi and show news and entertainment content.
We work with rail companies, including Eurostar, selling advertising, sponsorship, and content opportunities on their on-board entertainment portal, on-train screens, and off-train pre- and post-travel email communication and boarding passes.
With over 10 million people travelling on Eurostar each year, this yields a sizeable potential for m-commerce, both from commuting and leisure travellers. It also yields some really valuable first-party customer data, which helps us to build up a clear idea of how customers behave online while they're travelling.
We can offer flexible ways for buyers to target commuters. We are able to target them through our managed service, our programmatic offer (PMPs) and data-as-a-service.
Advertising solutions like this work with OOH to maximise effective frequency within this specific timeframe by combining outdoor messages on carriages with mobile video and display. They can capture users and their browsing behaviours and communicate with them when they are not travelling. This opens up optimisation opportunities, such as creative messaging and formats (display on the go, video at home, for example), the location they are within, or have been, the device they have, or the time of day they are browsing.
With this audience data, media owners are creating a better understanding of the consumer and, as such, can help advertisers optimise between audiences and not just focus on basic third-party segments or demographics. In short, we can really shift the dial to certain audience sets for advertisers by focusing on users' motivations, rather than getting hung up on old fashioned demographic profiling.
In this way, forward-thinking ad companies can help advertisers cross-sell, by devising communications that rest on a knowledge of how date, time, or location, of the journey will affect their likely subsequent on-device activity, including purchasing. So, for example, an ad for Mother's Day gifts viewed on a train's wi-fi system the morning before that date might prove very effective for those who need the reminder. Or, perhaps commuters travelling home on a Friday evening might be particularly receptive to an ad for a weekend away.
The crucial point here is that the OOH, or on-train, environment – and, specifically, a consumer's phone within that – is a very effective place to reach consumers, thanks to a combination of effective technology and the consumer's frame of mind.
We predict that the next few years will see an escalation of marketing activity in this arena, with smart retail marketers becoming increasingly expert in devising strategies to cater for this lucrative and growing audience.