AppNexus Announce Staff Cuts: Potential Pre-IPO Streamlining?
by Lindsay Rowntree on 14th Oct 2016 in News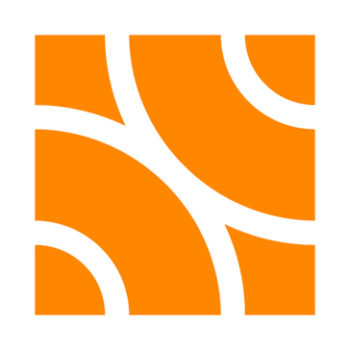 Today (14 October) AppNexus are announcing they will be laying off 150 staff members globally. The move will bring AppNexus' 1125-strong workforce down to 975, representing a 13% cut.
The motive behind this bold move points towards a streamlining of efforts, representing the direction the company is heading in, according to Joshua Zeitz, vice president of corporate communications, AppNexus, speaking exclusively with ExchangeWire.
It was two years ago, almost to the day, when AppNexus implemented a structural reorganisation into two teams – buy-side and sell-side, to service both the advertiser and publisher technology groups. With this reorganisation, two teams of engineers, service professionals, product managers, and development professionals were created. For AppNexus at the time, it made a lot of sense and was in line with how their clients used their platform and how the wider industry was structured. Fast-forward to today and the world looks a little different for them. Major clients of AppNexus, such as Yahoo Japan, News Corp, and Wayfair, are strategic, using the AppNexus platform across both the buy- and the sell-side. AppNexus have come to the realisation that having both teams doing the same job has become nonsensical and, in some cases, counterintuitive. This creates confusion, not only for the client, but also for the product and engineering teams, building full functionalities for the same clients. As Zeitz said, it makes a lot of sense to collate the two business units into one functional platform.
When asked whether the affected teams are literally being cut in half and, if so, how that would affect resource capacity going forward, Zeitz made it clear it doesn't, by any means, come close to that: "The teams are not being cut in half. We will still have over 450 engineers and technicians in place. The workload will be the same. However, where there are two people doing identical things, which isn't always the case, that's where we've had to make that decision. It doesn't define every role and also applies to shared services like finance – where those teams will go from effectively servicing two clients to one, redundancies will exist."
When speaking of how this impacts AppNexus teams geographically, Zeitz confirmed it will affect the US teams much more than across Europe and APAC, highlighting that the existing product and engineering teams aren't necessarily geographically segmented, where there will be US-based teams building for clients in France or Germany, for example.
The news comes amidst strong rumours of AppNexus heading towards an IPO, no doubt leading many to believe this is likely a pre-IPO effort to streamline their existing operations. This should in no way signal financial difficulties for the company, with industry insiders hinting at a very strong annual revenue of USD$3bn (£2.4bn) on the platform. While AppNexus refused to comment on whether this move is IPO-related, again, word on the inside is that they are in a strong position to be able to make drastic changes and have all their affairs in order at this point in time, without having to incur the wrath of the public stock markets, giving strong indication of an imminent initial public offering.
Speculation aside, Zeitz confirmed AppNexus' new approach of thinking much more holistically as to how they order their marketplace: "We do think the future for us is going to be driven by our work with large strategic partners – it's an important part of our strategy and what we're doing here makes sense for all of our clients."