Beyond Standard Measurement to Understanding the Head & Heart: Lessons in the Role of Neuroscience
by Lindsay Rowntree on 18th Oct 2016 in News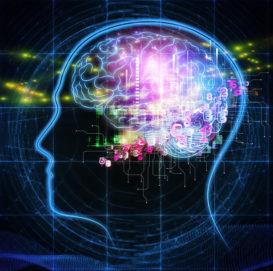 How do neuroscience and advertising connect? Following her attendance at Adweek NYC, Celine Saturnino, head of media operations, Total Media writes exclusively for ExchangeWire about how neuroscience can be applied to advertising and deliver more accurate results than existing methods.
Speaking recently on the Adweek NYC panel 'Neuroscience Leads to Great Creative in Mobile', Neuro-Insight's CEO, Pranav Yadav said: "The way we have measured content hasn't been that precise". His statement couldn't be more appropriate in the wake of the current Facebook video debacle and increasing debate around what makes a viewable ad effective.
During the weeklong event, a number of sessions spoke of the growing complexity of platform proliferation and the challenges of applying effective measurement, with increased reference to alternative metrics and understanding the true drivers of response.
The not-so-new kid on the block helping to answer at least some of these challenges is neuroscience: rather than depending on surveys, or other self-reported response mechanics, marketers can apply neuroscience for a deeper understanding into how the brain works and measure our emotional responses – often in real time – for more accurate results.
The Holy Grail of omni-channel measurement

Before we look at how neuroscience can help, let's recap on the challenge. For most audiences, mobile is the platform of choice for consuming content, with frequency and reliance increasing for Generation Z and beyond. Consumers access content using a range of devices that require us to map cookies and IDs in multiple platforms. This can be problematic in a world where walled gardens prevent the free flow of data to map the true consumer journey. And that's just in the digital space.
Understanding the influence of offline and online media is the Holy Grail; and as consumers increasingly access broadcast content on demand, the stitching of various data sets provides yet more complexity in understanding effectiveness. So, how can neuroscience deliver actionable insights to produce stronger campaigns? It starts with the ability to measure the head and the heart.
"The kicker effect": unified and optimised creative
'How Advertising Works Through Neuroscience' panellist Manuel Garcia-Garcia, from the Advertising Research Foundation, discussed how their research demonstrated that advertising is more effective when it is delivered cross-platform. More importantly, the research found the message needed to be unified and the execution optimised to the platform in order to deliver uplift.
The measurement technique for this research was measuring 30 minutes of TV and radio for the same brand, with and without unified creative, and then measuring differences in response. The key message was that a unified creative enhances memory and delivers the 'kicker effect' – increasing overall response.
While a seemingly logical conclusion, the reality is most people could count on one hand (two if they're lucky) the number of campaigns where the adverts have been built and optimised for the platform on which they're served. Clearly the message about consistency, and not making everything for one platform, is not getting through.
The drivers for decision making
The decision making process, and the impact it has on traditional measurement techniques, was also debated. Pranav Yadav stated that 80% of all decisions occur in the subconscious. Yadav's statement questions the validity of asking consumers about whether they have seen an ad and if they are more likely to purchase a product etc. Neuroscience techniques, such as brain mapping in real time, can rectify this by measuring second-by-second responses to advertising to understand its impact and forecast the effect on response.
Studies become more complex in environments such as mobile where the context can be very different and the technology needs to be a lot more precise to account for the smaller screen, such as eye-tracking methods, for example. Fortunately, a lot of work has gone into developing the technology; however, it's far from 'done' and work still continues.
Emotional connections
Another interesting example of how neuroscience can be applied to advertising was revealed by NBC Universal's Wendy Wildfeuer during the 'You Say Millennial, We Say Gen Z' panel. With their focus on social, mobile, and catch-up content, Gen Z are amongst the hardest consumers for marketers to reach and measure so NBC have used biometrics as one technique to learn more about their elusive audience. Using Media Science, NBC ran a biometric study that used electrodes to measure the emotional response to a simulated Facebook experience. The behavioural approach provided a greater depth of insight into the emotional connection between the audience and the content and how this could help to drive sales.
The next era: delivering at scale and influencing strategy

With increasing media fragmentation and complex user behaviour, effective campaign measurement faces several significant challenges. What Adweek demonstrated is that, like all research techniques, while not without its flaws, neuroscience delivers a depth of insight that panel-based numbers simply cannot. The next question lies in how we leverage this type of research at scale and we use it to influence the strategic approach, not just report on it.