The Five-Step Checklist for Stronger Content Marketing
by Romany Reagan on 10th Nov 2016 in News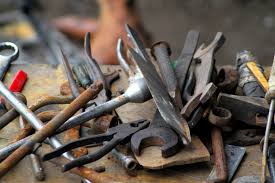 With over 20 years in the marketing industry, Sylvia Jensen (pictured below), Senior Director, EMEA Marketing, Oracle Marketing Cloud, has seen the full evolution of the marketing function and the rise of more intelligent, connected content marketing. Here she takes us through her top tips for marketers wanting to maximise their customer relations for both growth and retention.
Much has been made over recent years about the state of modern marketing, with technology and data enabling far more than ever before. But, while avenues to connect with customers may evolve, a focus on strategy for content marketing has, and must always be, fundamental for all marketers. The truth is, it's always been important but our industry has become more sophisticated about the channels that we use, the format the content takes, and what type of content to use at different stages of the buying cycle. We also have more innovative tools that enable a more genuine measurement of effectiveness and how content contributes to overall marketing efforts.
While technology will enhance your marketing function and enable you to better manage the content marketing funnel – connecting the dots like never before – you must all be cognisant of some key factors to ensure success.
Mine the gold in your own back garden

Before you begin developing your content marketing strategy, take stock of what you currently have. In truth, while technology moves on, the central question remains the same – marketers now are still seeking similar advice as they were five years ago, so don't be afraid to repurpose content.
Similarly, remember to look in-house. Every organisation has their own unique resource centre of assets: your staff! These people are closest to your business and can be helpful in crafting stage-specific content across the research and discovery journey. Regardless of your team's size or makeup, make sure to meet regularly to discuss how you can maximise the value of your individual efforts and turn initiatives into content marketing themes and assets.
Ask yourself key questions
A documented strategy helps keep your content in check so your teams can maximise the value of the assets you're creating and your audiences feel the value of interacting with your content. Whether you're starting from scratch or knee-deep in planning, here are four basic questions to keep top of mind when crafting content:
1. How is this relevant to my audience?
2. What are our success metrics?
3. How do I maximise my daily efforts?
4. What purpose does my content serve?
Assemble the right team
In any business, construction of the right team is crucial; and the same is true for your task force on content marketing. Each element carries certain responsibilities and nuances. There is a skill to editing, a skill to writing, and so on. The ideal content marketing team would be made up of six composite components:
The content chief: The ring leader and content connector. This person translates corporate goals into content realities.
The content strategist(s): The primary content conceptualiser, writer, and creator of launch briefs to keep the content team and other departments in the know.
The social media marketer: Your strategic marketer focused on leveraging social advertising to extend the reach of content assets.
The community manager: Instrumental in hyping up your audience, garnering feedback via social media, and supporting the circulation and reach of content assets.
The demand maven: An integral part of the content equation, this person also helps advise the content team on where there are content 'gaps' in the engagement process.
The corporate comms/PR manager: The wrangler of your earned media, your content is dead in the water without the right person responsible for sharing it with the appropriate media outlets.
Maximise the relationship between content and data
The wonderful thing about doing content marketing these days is the number of tools or technology that we have available to measure. Every single interaction your audience has with your content is giving you valuable information that you can use to keep improving your content strategy. We call this 'digital body language'.
Centralising your content library enables you to manage every stage of the content lifecycle, from developing personas to measuring the impact of your content marketing. Connecting the dots helps you understand:
– Which persona is most responsive to your content
– Which of your content authors are producing the most effective content
– Which stage of the buying cycle leads to the best return on your content marketing investment
– Which geographic area is performing the best
– Which content (category) is driving the biggest response
– Which type of content (topics) is performing best (video, text, image, etc.)
Set content marketing goals
One of the biggest selling points of content marketing, as a practice, is that it's a highly measurable part of your marketing mix — one that can provide increased brand awareness, engagement, and even bottom-line results.
For content measurement to be truly meaningful, there must also be programme goals that tie to specific quantifiable actions or outcomes that result from customers engaging with the content. Goals fall into four buckets.
– Brand awareness
– Marketing
– Sales
– Retention
Content marketing is the most direct way to relay your value proposition to a mass audience, so don't sprint to the finish line. Strategy is not a one-off meeting; it is an organic and evolving process, so all marketing teams must plan for both the long and short term. Before you map out a content creation initiative, assemble a core strategy around value-based themes for your audience. Indeed, data from content helps fuel smarter marketing decisions and enable better editorial offerings, so be wise about collecting, translating, and utilising the information you have.
It will be interesting to see how content marketing develops over the next few years. My prediction is a much more prevalent use of technology to better manage the content funnel. Using content tools to manage content is still low growth in Europe and many people still manage it manually. Rather than fearing cost, new challenges, or too much change, marketers need to grab these tools by the horns and leverage the unlimited potential they offer.