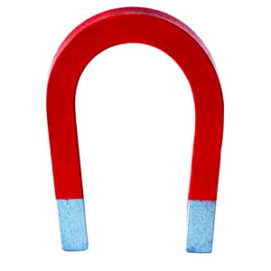 At ATS New York on 3 November, ExchangeWire's CEO, Ciaran O'Kane moderated a panel between Dom Joseph, co-founder and CEO, Captify; Tyler Pietz, VP, programmatic, Cadreon; and Adam Heimlich, SVP programmatic, managing director of HX, Horizon Media on the topic of making upper-funnel metrics work with programmatic.  
A lasting challenge when looking at upper-funnel metrics is the fact that agencies think of branding as something that can't be measured, according to Heimlich. But, increasingly, it can be measured, so it's starting to look a lot more like direct response and the term 'performance branding' is starting to come into play.
The big difference between branding and DR in the programmatic realm, explained Pietz, is that programmatic proliferated as a buying mechanism based on addressing cookies – as DR is transactional, it suits the buying model well; yet, for branding activity, advertisers are ultimately looking to invest media dollars to achieve brand equity.
With brand equity being a goal, it seems the asset-rich area of video could be a sweet spot for upper-funnel programmatic, but not for a good reason, only because that's where advertisers tend to already have assets, claimed Heimlich.
TV then must have a very important role to play in upper funnel programmatic – linear TV is largely a branding exercise for advertisers, and the onset of programmatic TV should be a good starting point for making the upper funnel work in programmatic. As Heimlich said, given the size of the TV budget pool in the US, it doesn't take much to double the size of the addressable TV pool.
Joseph agreed that the targeting capabilities within programmatic TV lend themselves well to bringing a performance layer to a branding channel. "You are bringing in audiences who are highly profiled; and as soon as you have a user, whether coming from a set top box or a cookie, you have the ability to drive insights in real time, rather than waiting for panel results. You can tailor the creative and adapt to the market. It becomes a feedback loop."
Again, it all comes down to the assets advertisers have at their disposal. "Programmatic TV enables what advertisers have always done", said Pietz. "Not just creating 30-second TV spots and having the opportunity to force them on people, but also looking at how effective they are. Anyone playing a game on their phone will agree the interruption of a 30-second ad is not native to that experience, but it feels native when watching live television."
Yet, measurement is still a challenge in this area, with the age-old question: "What does success look like?" Can you apply the same KPIs to programmatic branding as you do acquisition campaigns? Heimlich summed it up well: "If you've never been accountable for sales, it's not an attractive proposition to then become accountable for them."
It seems there's no solution to this yet, with Joseph's Captify experiences highlighting the continued separation between branding and DR efforts: "When you speak to the DR teams, they want numbers; yet the branding teams are trying to understand more about their audience." But the light at the end of the tunnel is that if you can provide data in a tangible and clear way, it can apply to both teams and start to join the conversations together.
Joining those conversations together means attribution has to become an important part of the conversation across the business. And, as Pietz pointed out, understanding attribution isn't perfect, but you have to measure what you can and try not to over- or under-value that, when tying it back to a KPI.
Heimlich believes fractional attribution models aren't the best approach. "If a client wants fractional attribution, we'll partner with that", explained Heimlich, "but we'll also try to talk them out of it. Nobody is fractionalising runs in a baseball match." But, according to Heimlich, the best time to have a conversation with advertisers about attribution is during product launches: "Product launches are when marketers' butts are on the line, so it's a good time to be able to prove the value of attribution to them."
Are branding and direct response both as clear cut as they used to be? The lines appear to be blurring, with talk of both DR and branding efforts moving into the middle of the funnel. Yet, without effective measurement to prove the value of both, it seems branding and performance will be largely separated, at least in the eyes of the advertiser. Agencies, technology, and data partners can help to drive the conversation forward, but advertisers expect immediate results, and if measurement of programmatic efficacy up and down the funnel isn't streamlined, progress may be slow.
TagsATSProgrammatic