Mobile Ad Fraud Exists Where Advertisers Least Expect It
by Lindsay Rowntree on 4th Jan 2017 in News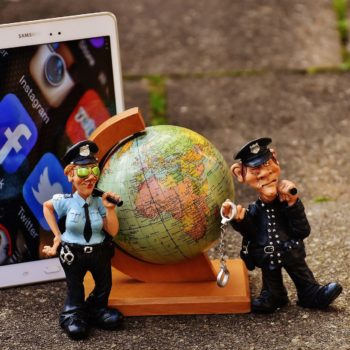 Despite growing investment in programmatic and mobile advertising, anxiety still looms – 60% of agency professionals said inventory quality is one of their biggest fears, according to a recent eMarketer report; and they're right to be worried. Despite many deploying solutions and strategies to help prevent against fraud, explains Zach Schapira (pictured below), global product strategist, Sizmek, malicious activity is still seeping through.
Newer channels like mobile are no exception. Many marketers – perhaps encouraged by the 'safety net' that app stores provide – turn to in-app inventory as a way to guarantee higher quality and avoid fraud. But research shows that fraud still exists within apps – even those certified by the Apple App Store and Google Play – which means advertisers must take a strategic and cautious approach to protect themselves when buying any type of inventory.
The uncertified
Since the dawn of smartphones, apps have had to undergo strict certification and approval processes before becoming available in app stores. The majority of apps on consumer devices are certified, but a recent Sizmek analysis of hundreds of millions of in-app ad impressions found that 10% of mobile ad traffic comes from uncertified apps. These are not downloaded from the major official app stores, meaning they are not verified and approved. They can damage the consumer experience on their mobile device, and pose a serious threat to advertisers.
Over half of uncertified apps were found to be engaging in ad fraud – such as running ad calls in the background that weren't visible to the user. A large portion of these apps arrived on consumers' devices via torrents – technology used to distribute files over the internet. As torrent websites are often supported by low-quality ads, it makes sense that apps acquired this way would also have negative ad experiences.
You might think advertisers would go to any lengths to avoid uncertified apps; but the advent of programmatic, which enables buyers to value ad inventory based on their own criteria, could lead some buyers to prioritise other data points, such as user behaviour or geolocation, instead of an app's certification status. This would be a foolish strategy though, since any advertiser buying inventory on uncertified apps will start out with a high percentage of wasted impressions. Avoiding uncertified traffic must be a priority for all advertisers.
Certification doesn't always guarantee safety
Alternatively, while many brands believe that buying ads on certified apps alone will keep them free from fraud, Sizmek identified malicious activity within apps that were downloaded from official sources, with nearly one-in-10 (8%) of certified apps found to be engaging in fraudulent behaviour.
This occurs when blacklisted developers find ways to game the system. They may develop 50 apps and receive 49 rejections from the app stores; but the one that gets through participates in fraud. In some cases, apps were generating traffic through Android, but not iOS, and vice versa, meaning that they were likely rejected by one store but certified by the other. 
Leveraging metadata leads to cleaner campaigns
The bad news is there's no sure-fire way to prevent against in-app fraud on certified apps, but there are precautions ad buyers can take to try and ensure they are matching their ads with high-quality impressions and engaged consumers. The majority of consumers only use and access certified apps that they have downloaded from the app stores; and that gives advertisers options for targeting which apps they buy inventory from.
One little-explored tactic is to use metadata from the app stores to execute strategic and safe buys. Media buyers can use this metadata to only buy inventory in apps with four-star ratings, or higher, indicating a high-quality app. This can also be used to buy only on apps with more than 500,000 downloads or 500,000 ratings, numbers that can confirm popularity and high usage. Advertisers can even target only on apps that are rated safe for all ages, further ensuring that their ad messages only appear near brand-safe content.
In the end, there is no method of buying completely fraud-free advertising without taking precautions, so advertisers must remain vigilant in their mobile ad buying. Apps are certainly a safer way of reaching consumers on devices; but advertisers should build a mobile media plan that uses targeting and metadata to ensure that they reach active, engaged consumers and eliminate waste throughout the campaign.