Reuters Journalism, Media & Technology Trends & Predictions Report 2017
by Hugh Williams on 24th Jan 2017 in News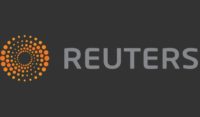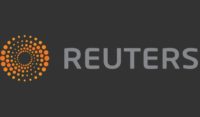 Publishers see the rise of fake news as a chance for quality journalism to stand out, even as they worry about the increasing power of big tech platforms, finds Reuters Journalism, Media, and Technology Trends and Predictions Report 2017.
Key predictions:
 - A fact checking explosion: The prevalence of fake news will lead to a rise in fact-checking technology, fuelled by funding from philanthropists, foundations, and platforms.
- Redefining the relationship between publishers and platforms: The survey reveals that 46% of respondents are more worried about the role and influence of platforms, compared with last year. Fewer than one-in-ten (9%) were less worried.
- Disillusion sets in with Facebook Live: It is hard to see current levels of interest being sustained through 2017. The report says: "Live video is an inherently inefficient way of conveying information at a time when attention is increasingly at a premium."
- The blurring of television and online video: The growth of online video is eating into the time spent with traditional television. But, at the same time, it is also providing new opportunities to deliver professional, high-quality, long-form content on any screen.
- Virtual Reality (VR), Augmented Reality (AR), and Mixed Reality (MR): While there is still scepticism that immersive goggles will ever be more than a niche activity, the commitment of Facebook, Samsung, and Google will be critical in popularising VR experiences and building out the platforms and experiences.
ExchangeWire spoke exclusively to some of the online advertising industry's top thought leaders about what these predictions could mean.
Kevin O'Reilly, CTO, TVSquared, highlights the issues with measurement raised in the report, saying these are causing brands to flock back to TV advertising: "Marketers have a huge opportunity, due to the fragmentation highlighted in the report, because media channels work together and influence each other in many ways. Take TV, for example. It's proven to influence branded search, promote website traffic and drive app downloads. This isn't surprising, considering 87% of viewers watch traditional TV with second-screen devices in their hands. And relationships like this don't just apply to TV, but to all media channels – online to offline, offline to online, and back again. We're entering the age of complementary media strategies. It's a seismic shift for marketers, but one that will prove advantageous for advertisers and consumers alike.
"In terms of measurement, digital has always had the upperhand. But recent issues – including metric inaccuracies, fraud, and low-viewability rates – have dulled the shine of digital measurement. Due to these problems, some major brands have come back to TV advertising – not only for its reach and scale, but also for the emerging measurement capabilities the channel offers. Advertisers are leveraging state-of-the-art attribution to see the effectiveness of TV in real-time, and follow TV's influence as it drives response across channels and devices, weeks or months after initial exposure."
Paul Astbury, business development director, Publisher Solutions at Integral Ad Science, agrees that measurement will be a key issue in 2017 and says that the report shows a need for improved verification for digital campaigns: "For me, one of the key findings of this report was that the relationships between publisher and platforms are set to be redefined, which seems to indicate that there is a need for greater clarity and a reduction in reporting discrepancies between publishers, advertisers, and technology companies in 2017.
"With almost half (46%) of respondents worried about the role and influence of platforms compared to last year's report, and the recent advancements made in media quality measurement, there is a continued demand for independent verification to ensure the most efficient use of available budgets. Verification of digital advertising campaigns facilitates greater transparency, which is needed to build trust within our industry and, ultimately, improve quality."
Justin Taylor, MD at Teads UK, also went into further detail about the complex relationship between publishers and social media platforms. "Although these platforms have immense power to drive users towards content, it's clear that publishers are warier than ever about putting too much control in the hands of these behemoths.
"To help drive more eyeballs to their own websites, it's encouraging to see many publishers looking at new ways of capturing and using user data. Not only does this allow publishers to deliver a curated editorial experience, but helps in delivering far more advanced ad targeting and personalisation through programmatic. This approach to the user experience, focused on effective premium advertising that respects the user, makes inventory far more valuable to advertisers and, ultimately, allows us to deliver more value for publishers, advertisers, and end users alike."
Nick Welch, VP of Sales and Business Development, UK and North EU, 
ADmantX
 feels that the stand out finding of the Reuters Institute's annual predictions report was focussed around fake news: "With over two-thirds (70%) of respondents believing fake news will strengthen their position in 2017. While it has been suggested that the US presidential election has exaggerated the issue it's really one that has always existed.
"Before we can start talking about strategies to eliminate fake news – we first need to understand what exactly it is and how it can impact upon a brand and its respective ad placements. Some consider extreme opinions, hate speech, and political satire as fake news while others consider anything that includes misrepresented facts – the truth is fake news is extremely subjective and a grey area.
"A deeper conversation is needed to encourage brands to consider what content they would like ads to be placed next to, but perhaps more importantly, away from – whether this includes political satire, extreme opinion, or negative content relevant to that brand's product or industry. Firstly, actual content should be effectively classified by reading content and understanding the meaning as a human would, and secondly, the credibility of the content's source should be vetted – this approach will empower brands to determine if the content is trustworthy and whether it aligns with their messaging. Ad tech providers should be working with advertisers to tackle the issue of ad placements and brand safety holistically."
Ben Barokas, founder and CEO at Sourcepoint, comments on the implications these predictions could have on content monetisation, saying: "It's beyond doubt that the digital media landscape has transformed over recent years; and if publishers are to ensure content production is sustainable, they will need to explore new approaches to funding. A move away from solely relying on traditional advertising can be seen by the focus placed on direct reader payment – cited as the top priority (47%) for digital funding streams in 2017.
"It's encouraging to see publishers embrace a wider range of flexible compensation methods, such as subscriptions and micropayments, and we expect that this trend will continue, with more publishers embracing direct compensation from consumers as a means of 'content compensation'.
"I also believe, that as every user has their own individual needs, tastes, and preferences — it is vital that publishers take these differences into account and offer consumers choices and optionality as to how they pay for content. While some users will be passionate about content and willing to fund it through direct payments, others may prefer mechanisms that allow them to enjoy content through an ad-supported model. If publishers want to retain their audiences, and ensure a prosperous future for digital media, they must put consumers in control and continue to consider alternative compensation methods."
Matt Nash, managing partner UK at Neo@Ogilvy thinks that content and context will rival data in their importance in 2017. He says: "We've become wrapped up in the idea that data is the holy grail, when actually content and context are of equal importance. By focussing on context, scarcity will drive prices up, brands will enter into deeper relationships with key publishers and this will lead to far stronger creative executions.
"When it comes to data, publishers have a task on their hands this year. As the Reuters' report points out, publishers are likely to force more people to sign in to their websites; but it's not necessarily just for the purposes of collecting data. The upcoming EU data directive (GDPR) requires publishers to obtain consent from users to use their data, so compliance with this is a process that needs to start in earnest in 2017.
"In my opinion, the real progress for media technology will come in the form of voice and gesture interactions, with many more people using personal assistants like Jibo, Alexa, and Siri to navigate, rather than relying on screens. And, finally, contrary to the report's findings that publishers will reject Facebook Live, I can envisage canny brands starting to 'drop in' short punchy ads into the middle of their Facebook Live 'events'. The question is, how will Facebook police this? Will they let it go initially and place a tax on it when the scale has built?"
James Lubbock, strategic account manager, UK at Socialbakers, is also unsure about the report's predictions that Facebook Live will suffer a publisher backlash due to initial investments proving hard to sustain and monetise. He comments: "Yes, some publishers will scale back Facebook Live content, but this will result in a more focused approach on stories that work best in a live video format. Not every story needs to be broadcast live but, equally, not every story needs to be shown on the 6pm news. The bigger story here is Facebook deciding to stop funding publishers to produce live videos and instead leaving them to decide for themselves whether to go live.
"What this means is Facebook Live will now find its natural place and role within the many tools amongst the publisher's arsenal. Sometimes it will be the right choice and sometimes it won't – but the challenge in monetising it won't be the only reason publishers don't use it. Production costs and the ability to retain audience engagement over the duration of the broadcast will be key factors too.
"As ever, editorial teams will go where their audience is, and the commercial teams will look at ways to make money from it."
The importance of native advertising in 2017 is also apparent. Jane Loring, VP of European brand partnerships at Playbuzz, highlights the importance of native for both brands and publishers. "Sponsored content has enabled publishers to monetise content without the need to deliver intrusive and unengaging traditional online advertising – the overuse of which has led to increasing ad avoidance and consumers 'switching off'.
"With the majority of browsing time now via mobile, where this ad fatigue behaviour is even more prevalent, to succeed both publishers and brands will need to turn to native advertising solutions, including both branded and sponsored content.
"Both routes allow publishers to redefine traditional measurement KPIs, focusing more on meaningful metrics, such as engagement and dwell time, versus old-school ones, including clicks and page views, which can easily be fraudulent or inflated. This change provides the opportunity to build personalised content, with which readers actually want to engage, while collecting actionable consumer insights to utilise in future campaigns and retargeting efforts."
Ally Stuart, strategy director, Sharethrough, agrees that the focus should be on native or, more specifically, the amalgamation of native, mobile, and video. He says: "The 45% of publishers stating that their main revenue focus for 2017 will be sponsored video aligns perfectly with the growing content convergence we see between native, mobile and video, which is improving the mobile experience and amalgamating the benefits of a number of formats. Native video offers a seamless experience to consumers, with brands using video seeing great results within just 5-10 seconds of exposure. The vast majority of ad recall awareness and intent takes place in the first seven seconds of an ad, making this a lucrative monetisation solution for publishers and brands.
"More consumers are now engaging with video on mobile than on TV and desktop, which makes it vital for publishers to consider a multichannel creative approach, considering native video solutions to engage their customers. In turn, this will allow publishers to provide valuable, measurable formats for brands."
The development of virtual and augmented reality will undoubtedly take centre stage in 2017, with the industry keen to see if this will grow into a key investment channel, or fall by the wayside. Johan Hogsander, managing director, Transform, feels the key will be content. "In terms of what will drive the mainstream take up of VR, it's all about the content. So far, we see little that is good or persuasive enough for people to make the investment and the balance between gaming, entertainment, sports, and travel has yet to be defined. Another obstacle to overcome is practical - users must have sufficient bandwidth to avoid a lag and a good enough interface. Price is also a significant barrier to investment and the overall offering needs to be more attractive in the short term to justify the price tag. Make no mistake – once it can overcome these obstacles, VR will be huge in the next few years and all the investment being poured into it today is paving the way.
"Secondly, we find it interesting that AR made such a splash in 2016 as it has been around for a long time. Whilst Pokémon Go put AR on the map, it still hasn't reached the point where it meets an actual 'need-state.' So, while we see a lot of toys and trinkets, we need to find a genuine need for AR before it can really embed itself into society. Once an AR headset comes out that becomes universally accepted, marketers and gamers will drive AR infiltration. Once again, we won't see this take off in 2017 – the maturity is just not there and the CX isn't sufficiently advanced – but watch this space. We're virtually there."
Conor Shaw, managing director, EMEA, Marketo, also picks up on the possibilities for VR in 2017. "In terms of technologies that UK marketers anticipate customers will be using within the next year, our recent 'Future Technology Survey' unveiled VR dominates expectations, with nearly half of respondents (45%) anticipating greater adoption in 2017. Powering that growth is an estimated 271% increase in investment in AR and VR companies. There's clearly a lot of excitement around emerging technologies. Marketers are focusing more on their role as storytellers and exploring the ability of these tools to develop deeper, more meaningful relationships with customers. As they fall under the marketer's digital ownership, the next great challenge will be how these elements coalesce to deliver an end-to-end immersive experience."
Even with the US election fading into memory, fake news will continue to dominate the headlines in 2017. Sue Todd, CEO, Magnetic, feels that its rise will open a door for magazine publishers, commenting: "2016 saw volatile social and political conditions that opened up an opportunity for established media to reaffirm its relevance, as the public as a whole turned to trusted sources to make sense of the chaos, demonstrated most clearly by the soaring popularity of titles such as Dennis Publishing's The Week, which increased their circulation growth for the 36th consecutive time in 2016. Magazine media is proving to be as flexible and relevant in responding to current events and the way people digest news as ever. This behaviour is likely to continue as trust declines around news on social platforms amidst the fake news saga, and audiences turn to those trusted, more established media with which they have deeper connections and act as an authoritative source."