Nokia Back from the Dead; Generating B2B Leads
by Hugh Williams on 9th Mar 2017 in News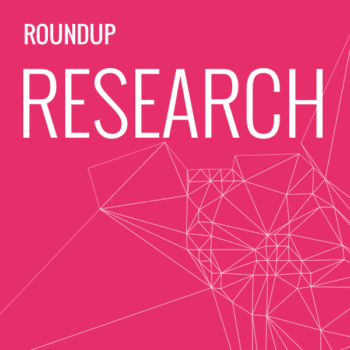 ExchangeWire Research's weekly roundup brings you up-to-date research findings from around the world, with additional insight provided by Rebecca Muir, head of research and analysis, ExchangeWire. In this week's edition: Nokia back from the dead; Generating B2B leads; MWC winners; and Rise in digital apprenticeships.
Nokia back from the dead
There has been a huge resurgence of interest in the Nokia brand, following news that they plan to relaunch their iconic 3310 phone, finds research by Captify.
Since the news was announced of its relaunch (on 14th and 15th February), the second half of February (15th-27th) has seen a 797% increase in online searches in the UK by consumers for the new Nokia 3310.
Despite the rebirth of the Snake game, it's only the second most popular searched-for feature of the Nokia 3310 (at 25% of all UK searches in the past two weeks), with phone cases (at 40%) being the dominant feature consumers are searching information on. Meanwhile the new camera (18%) and battery (17%) were the other top searched-for features related to the phone.
UK mobile phone networks also saw large rises in online searches associated with the 3310, with EE (at 97%) most likely to be searched along with the new phone.
Generating B2B leads
B2B marketers say email, organic search, whitepapers, webinars, and LinkedIn are the most effective digital channels/tactics for generating leads, according to recent research from DemandWave.
The most applied digital channels by B2B marketers are social media (95%), email (93%), and organic search (91%). Email ranks as the top channel for driving leads (73% of respondents say it does so), followed by organic search (70%).
The most common content type created by B2B marketers is blog posts (82% say they publish them). Whitepapers rank as the top content type for driving leads (53% of respondents say they do so), followed by webinars (50%).
The most used social networks by B2B firms for marketing/lead generation purposes are LinkedIn (89% use) and Twitter (86%). LinkedIn ranks as the top social network for driving leads (62% of respondents says it does so), followed by Facebook (37%).
MWC winners
The top trends and brands of MWC 2017 have been revealed in findings by Hotwire's Insights and Analytics.
Overall this year, MWC generated 196,684 tweets. The top five trends for this year are as follows:
IoT – 16,927
5G – 10,285
Mobile – 6,036
Robotic cars – 2,999
AI – 2,337
The top three brands of this year's event were:
Nokia – 6,730 mentions
Intel – 4,420 mentions
Huawei – 3,831 mentions
Last year's event saw Lenovo and IBM in the top brands. However, this year saw some big names remove themselves from the conversation and, instead, a sense of nostalgia hit the headlines. The unexpected rise of some old school tech titans drove big conversations across the media and social channels last week.
Rise in digital apprenticeships
Digital businesses in the North are taking on more apprentices than ever in an effort to narrow the widening skills gap, according to Manchester Digital's annual digital skills audit.
More than half of respondents had taken on an apprentice in the last year, with the majority (80%) meeting employer expectations. Businesses in the region are also increasingly recruiting graduates from local universities, with 55% declaring they had done so in the last year, up 11% from the 12 months previous. Additionally, one-in-four digital business said they actively run their own graduate scheme.
Software development, digital marketing, and data/insight analysis came out top for skills most in demand for digital businesses; while Javascript, PHP, and Python were found to be the most used languages.