Virtual Reality & 360 Video Holy Grail for Advertisers & Publishers: Q&A with Michael Rucker, OmniVirt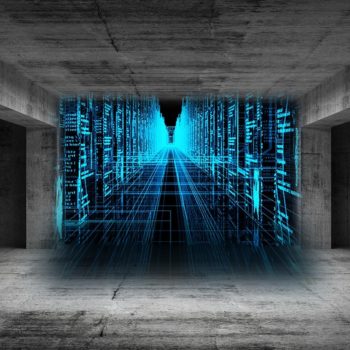 New virtual reality advertising needs to be engaging, executable, and produce results for both advertisers and publishers. ExchangeWire speak with Michael Rucker, co-founder/COO of OmniVirt, a Virtual Reality and 360° Video advertising platform, making this hot new format a reality. 
ExchangeWire: OmniVirt recently ran a high-profile 360º VR video campaign with ABC – what is OmniVirt's background?
Michael Rucker: OmniVirt is a Virtual Reality and 360° Video advertising platform for brands and publishers. Our team is made up of former Googlers/YouTubers. Personally, I spent seven years at YouTube working on our core monetisation platform. With a platform like TrueView, we helped publishers monetise their video inventory and brands reach audiences with video ads at huge scale. We are building OmniVirt to accomplish this same goal for immersive media. We help brands distribute their 360° VR content and publishers monetise their inventory with 360° VR ads.
What stood out with your latest campaign with ABC?

Two things in particular stood out for me with this campaign. First, the creative was fantastic. I believe many brands and agencies are still trying to figure out how to tell a story in a non-2D world. This creative's ability to bring you into the 'Time After Time' world, transport you through a time machine, and entice the eyes with beautiful visual colours, delivered an immersive creative experience that was worth immersing yourself in. Second, this was the first time a TV network leveraged the power of programmatic advertising to deliver this 360° VR experience to their audience. To date, VR advertising has primarily been one-off custom builds, where the brand has to work with a developer to build a VR application, or that content is limited to a specific publisher like Facebook or YouTube. With this campaign, we integrated our technology into DoubleClick and delivered a campaign across the web targeting the show's core demographic. Between the compelling creative and leveraging the robust targeting available through our DoubleClick integration, I see this execution as one of the most compelling and innovative uses of 360° VR to-date by a marketer. 
360° VR video is still a relatively new format; what is the draw for advertisers and publishers wanting to explore this format?

We are definitely still in the early days, but Virtual Reality and 360° Video is the holy grail for advertisers and publishers. In a world where we are constantly bombarded by different messages, and with the swipe of our thumb have the ability to get to the next piece of content, the immersive-ness of this new format provides both marketers and publishers a way of truly connecting and engaging with audiences.  
Both publishers and advertisers are looking for new and innovative ways to stand out and engage audiences with their narrative and unique offering. There is no better way than putting someone in the car, on the beach, in the film, or making them feel as though they are actually at the event, or experiencing the news, to truly engage an audience. 
What have been the challenges for VR to take hold and how is this changing?

The two biggest challenges for the VR industry have been production and distribution. 
On the production side, these are not assets that were produced for print and TV and can now easily be repurposed for digital. This is an entirely new format that requires new production resources and skillsets. The good news is that an entire cottage industry of VR production professionals has emerged over the past year. The industry has seen an influx of new cameras, hardware, and software to make the production process even easier.
On the distribution side, this is critical. With few headsets in market, and content distribution limited to specific apps, it is hard to justify the investment into production when it is unclear how many people will see it. This is the specific challenge we are addressing at OmniVirt. We want to ensure that when a brand, or a publisher, creates a VR experience that as many people as possible can see it. For VR to become mainstream, people need to experience the content. We follow the eyeballs and are helping our customers do the same. 
Cost must be a barrier to the 360° VR format – is it prohibitive and how is the cost justified?

I don't think this is the case anymore. I believe a lot of people got burned last year on costs. With limited knowledge about the space, and no real sense of what a VR production should truly cost, some clients were paying far too much for the content they were getting. The reality is, that with better 360° VR cameras in market, easier stitching and editing software, and more production companies building out this skillset, the costs of producing 360° VR content has come down dramatically. We just supported the launch of a campaign from an amazing social enterprise called Parker Clay. This was a three-part series showcasing how this brand is manufacturing their products in Ethiopia. For a small creative budget, the brand was able to bring their consumer into their supply chain in a very compelling way. I share this example to make it clear that 360° VR content is accessible to marketers with big budgets and small. 
What are the various format options for the consumer experience across publishers?

We fit into a publishers existing ad tech stack and inventory. Whether powering 360° VR experiences from their display ad inventory, or their video ad inventory (in-stream and out-stream), we help a publisher convert their existing eyeballs and inventory into a premium immersive ad format. And for brands that have created this content, and want to make sure people see it, we deliver it where the eyeballs are today. The best way for someone to experience these formats is to take a quick look at some of our demos.
What results are you seeing and what does success look like for advertisers? Are they looking for outcomes beyond engagement?

We see success in two main ways today. First, did people see this content? Second, were they engaged with the content? 
While the first point may feel obvious, in the world of 360° VR this is critical. To date, we have delivered over 100 million eyeballs to 360° VR content across all of our campaigns. Given the number of headsets in market today, we feel very good about solving this issue for our customers. We talked about the need to invest in building this new content format, and with limited eyeballs and access to it today, it is critical to a marketer to make sure that people can access the content.
But what has been even more compelling is that users are engaged with this content. For every campaign, we have run both 360° VR and 2D experiences to compare the performance across the same placement. In some campaigns, we have seen a 10x uplift in click-through rates on our unit, compared with the 2D experiences. We have seen users, on average, spend one minute and 15 seconds in the 360° VR experience. Both of these metrics demonstrate that audiences are interested in the content and willing to immerse themselves in it.
With TV networks like ABC jumping on board, the use cases for 360° VR, over more mainstream video formats, seem to be expanding – what sort of growth do you expect in the space?
We see tremendous growth in the next couple of years. The fact that every Android device will be Daydream-ready is just one input into the acceleration we are seeing in the industry. Emerging standards, easier production tools, and cheaper/lighter/easier-to-use headsets will all ensure that content gets better and consumers have access to it. When Google, Facebook, Samsung, Sony, and HTC are all betting billions in the space, you know there is a major industry emerging. The savvy marketer will seize the opportunity while it is still early and develop the skillset to understand what the creative and distribution process looks like in this space. And we at OmniVirt are here to help.