Trend Spotting: Ad Tech Experts on the Main Talking Points at Ad Week
by Lindsay Rowntree on 31st Mar 2017 in News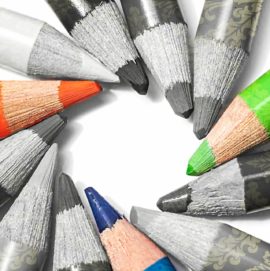 Inevitably, the controversy over digital advertising funding extremist content was the main talking point at Advertising Week Europe, with Google's Matt Brittin offering a blanket apology to the brands impacted. The fallout from this high-profile incident placed brand safety and marketplace quality high on the event's agenda, with the conversation concentrated on accountability and the pressing need to establish industry-wide safety standards. But in addition to brand safety, there was also a focus on boosting ad quality by ensuring ads are served to the right audiences, at the right time, in the right format – powered by high-quality real-time data.
To gain a deeper insight into the key topics of Ad Week Europe, from a tech perspective, we asked some attendees from across the ad tech sector to offer their unique take on the event:
Driving the brand safety message home
"Without question, the Google ad row dominated conversation at Ad Week Europe; but there was no space for negativity – everyone was united in their determination to improve brand safety standards. What stood out particularly was a session with Matt Brittin, Google's president of business and operations EMEA, and Keith Weed, Unilever CMO – who both made the very valid point that responsibility for brand safety does not just lie with ad tech companies – brands, marketers, and agencies are just as accountable; and this is a message that needed to be driven home. While it may appear that this high-profile incident highlighted a lack of brand safety solutions in the market, in fact, the opposite is true – there are many third-party solutions that can overcome this challenge. But, although brand safety has long been on the industry's radar, its recent catapult into the mainstream means it will become the top priority for ad campaigns. And this can only be a good development for the industry."
Andrew Morsy, MD UK, Sizmek
Reinforcing that programmatic should be value-based
"This year's Ad Week Europe didn't disappoint in generating insightful discussions around programmatic – particularly on how the industry can make improvements to enhance the user experience while optimising monetisation. The overall consensus was that programmatic should be about getting the best value, not necessarily the cheapest price. To achieve this, marketers need to look at programmatic as a qualitative rather than quantitative approach – a higher reach doesn't always mean that an advert is being seen by the right people. Consumers continue to be involuntarily bombarded by adverts, which remained a predominant topic of discussion at this year's event. As an industry, we need to look at one-to-one targeting, ensuring we reach the right audience in a format that isn't seen as being interruptive, such as pre-roll or pop-ups."
Shez Iqbal, Head of UK & Ireland Publishers, Sublime Skinz
Understanding the industry's duty of care in brand safety
"Ad Week Europe was one of the largest industry gatherings so far this year; and it's safe to say that all conversations were focused around brand safety. Advertiser concerns dominated discussions, both on and off stage; and this type of open forum is what's needed to encourage ongoing solutions. Google took last week as an opportunity to reiterate their commitment to advertiser needs through the introduction of stricter policies; and we commend them for taking steps in the right direction to provide the necessary transparency and safeguards for our industry. Everyone in the industry has a duty of care to address brand safety issues; and marketers must continue to work with tech companies to build solutions that work for the entire digital ecosystem."
Nick Morley, EMEA MD, Integral Ad Science
Exploring how marketers can make the most of the rise of DOOH
"Panelists at this year's Ad Week Europe generated some interesting discussions into the importance of real-time data for marketers looking to navigate the changing behaviour of consumers. With new technologies coming to the fore, and altering the way consumers interact with brands and businesses, it is becoming more challenging for marketers to achieve successful attribution across devices. Accurate data intelligence must be available in real time to enable marketing activity to be attributed, ensuring relevancy and maximising conversions. This year's event also considered the rise of Digital Out-of-Home (DOOH) advertising and explored how marketers can cut through the noise. It would have been interesting to see the conversation develop further to consider how real-time data can help marketers to measure the effectiveness of their DOOH activity and empower them to change their messaging based on the demographics of consumers in the vicinity."
 Ken Parnham, General Manager Europe, Near
Advising brands on improving quality and brand safety
"The conversation at Ad Week Europe confirmed a growing trend – ad quality, marketplace quality, and brand safety are now key priorities for the industry. In the session 'Building Brands in an Attention Economy', Unilever's CMO Keith Weed shared advice on steps brands can take to improve both quality and brand safety. This includes carefully selecting publisher partners, developing better relationships with agencies, and taking a proactive, hands-on approach when planning and measuring campaigns. In addition to these points, rating systems – such as Pixalate's Global Seller Trust Index – can steer brands towards programmatic advertising companies that are committed to quality. All sections of the ecosystem – brands, agencies, marketers, ad exchanges, networks, demand-side platforms, and publishers – need to play their part in driving industry standards higher, and preventing low-quality ads from entering the marketplace."
Richard Kidd, VP, Head of Business Development EMEA, OpenX
With brands and agencies alike pulling media spend from Google, the Ad Week Europe discussions around brand safety were predictable; but the conversation remained upbeat. Now that brand safety issues have been pushed to centre stage, there is a feeling the entire industry can pull together to increase transparency, improve quality, and drive online advertising in a positive direction.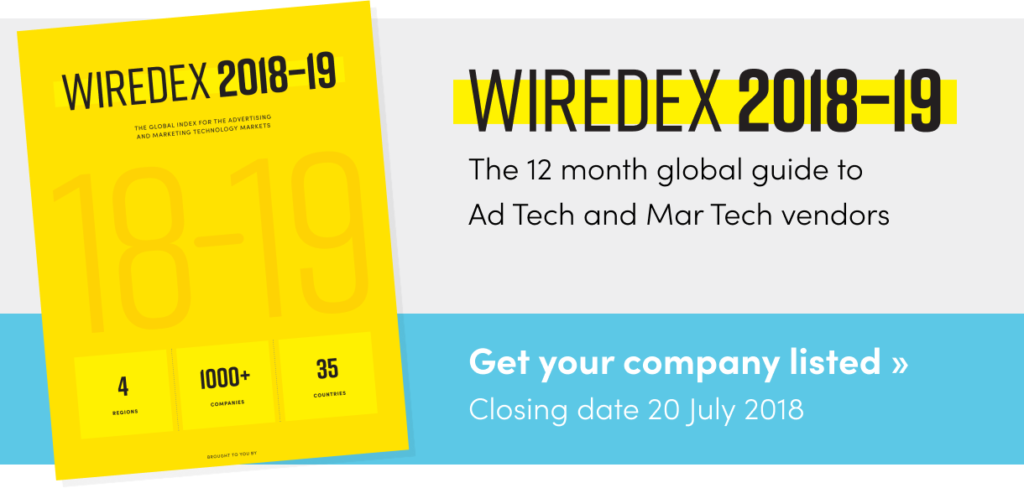 TagsBrand SafetyEMEA