3 Reasons Brands Should Pay Attention to Predictive Intelligence
by Romany Reagan on 17th Apr 2017 in News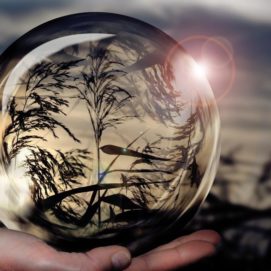 Predictive intelligence, artificial intelligence (AI), or machine learning – call it what you want, but chances are you have already heard one of these terms in any future-gazing discussion. In this piece, Michelle Huff (pictured below), chief marketing officer, Act-On, discusses the result for companies who engage with predictive intelligence: delighted customers who feel as if the brand has connected with them in meaningful and relevant ways, which will ultimately translate into better business outcomes, like higher win rates and customer lifetime value.
Hollywood blockbusters often portray AI and 'robots' as clinical, impersonal, even villainous, which might explain the wider public's apprehension on the matter. But data tells a different story. According to Accenture, AI could double economic growth rates by 2035 and boost labour productivity by 40%. There's also something to be said about the predictive intelligence already around us; which, when used wisely, can be a source for good. Perhaps you've seen these early adopters already: the Netherlands-based airline KLM, for instance, which relies on AI-powered chatbots to improve customer care on social media; or North Face, the outdoor apparel company, now at work on a prototype with IBM's Watson – a cloud-based cognitive engine "that can think like a human" via natural language processing machine learning, to match customers to the right gear.
In the media, and marketing space specifically, AI helps marketing automation platforms to learn, think, and evolve without explicit instructions, resulting in more precise, efficient marketing that adapts to customer journeys. A team of robots at brands' disposal – ready to evaluate, modify, and optimise programmes so that they can better anticipate and respond to the customers in their care.
Like with most emerging technologies, however, it's mainly early adopters that have led the charge in leveraging predictive intelligence. Here are three reasons why more brands should join them and pay attention to this technology:
1. Predictive intelligence brings to life existing data that could otherwise go to waste
A problem we face as marketers and advertisers is that we don't always have the right information for our audiences, or we simply have too much of it. Inefficiency and wastage have been major bugbears for our industry. By tapping into advanced tech like machine-learning and AI, we have an opportunity to reach users at the most useful times, when it really matters, so that this data does not go to waste.
Forrester Research has shown us that B2B buyers use online resources and content to research and learn independently, a shift that presents an opportunity: more online research translates to more digital breadcrumbs that leave a data trail of search terms, content consumption patterns, and other interest signals. Other studies have illustrated that 78% of customers start the buying process with a web search; while 50% of consumers turn to social media to see what others have reviewed, before even thinking of clicking that buy button. The wealth of data that is produced as a result can be put to better use with predictive intelligence.
2. Give consumers what they want: the best message, at the perfect time, through the ideal channel
Today's consumer wants personalisation as standard. Adaptive channels essentially mean using machine learning to find the right channel (whether via email, web, mobile, or social) to send a given message based on each individual's previous interactions with the brand. At Act-On, for instance, we are making this possible through Adaptive Journeys™, which uses predictive, behaviour-based intelligence that can deliver automatic sending based on behaviour. We are also building deeper partnerships with ad retargeting, SMS, and direct mail vendors. These partnerships will allow our customers to implement a more multi-channel marketing approach and be able to better adapt to their customers' preferred channels across any online or offline channel – be it paid or owned media.
3. Predictive intelligence will be the new normal sooner than you think
I believe that the future of marketing is Adaptive Journeys. It's about using and individual's own behaviours to intelligently guide the engagement strategy throughout the customer lifecycle. The result for companies will be more delighted customers who feel as if the brand has connected with them in meaningful and relevant ways, which will ultimately translate into better business outcomes, like higher win rates and customer lifetime value. Whether it be in crafting the best message possible, finding the right time to communicate that message, or finding the appropriate channel on which to broadcast that message – the future of marketing is indeed adaptive. And, like any other adaptive species, those who adapt to rapid technological changes during the always-changing customer journey, stand to thrive.