Marketo Engagement Platform Offers Choice Vs Captivity: Q&A with Chandar Pattabhiram, Marketo
by Diane Harding on 23rd May 2017 in News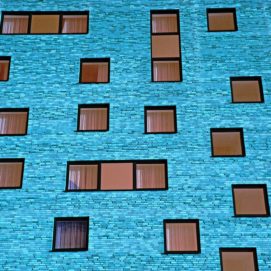 While attending this year's Marketo Marketing Nation Summit, you could feel the excitement throughout the conference. Not only from new and long-time users of the Marketo platform, but from marketers excited about their launch into the world of martech and big data. ExchangeWire speak with Chandar Pattabhiram (pictured below), CMO, Marketo, on their vision to offer deeper integrations, simplicity and agility with The Marketo Engagement Platform, to drive true innovation for marketers.
ExchangeWire: Why have Marketo chosen to move to a new big data architecture?
Chandar Pattabhiram: A multitude of new technologies and touchpoints has created a sea of change in how and when people interact with each other and with brands. Consumers demand meaningful experiences that connect with them personally, wherever they are. This demand has resulted in a fundamental shift in the way brands need to interact with buyers. Brands now need to listen, learn, and engage at every step of the journey, across a set of traditional and modern channels, resulting in an exponential increase in the sheer volume of marketing interactions. We wanted to be able to consume and ingest all this data at very high speeds. One of our first goals was to use modern big data to turn customer actions into marketing activities faster. We wanted to be able to take in all of a customer's activities from web, mobile, and any other connected devices, and allow marketers to understand and act on them more quickly.
The new architecture of Marketo's Engagement Platform brings together a company's essential customer interaction data and touchpoints, seamlessly in one unified platform. This gives marketers the ability to listen, learn, and engage like never before – and do all of this at scale across multiple devices and channels.
How is it different to the old architecture?
The new architecture gives Marketo the ability to ingest trillions of activities and rapidly process them for large scale one-to-one personalisation. It leverages proven high-compute, innovative technologies, such as Apache Hadoop, Spark, Kafka, Druid, and more, for a modern platform that delivers best-in-class performance.
What are the differentiating features and functions compared to, say, Oracle and Salesforce?
The Marketo Engagement Platform is a blend of agility and sophistication. Some of our competitors provide various capabilities, but lack agility. Others are simple to use, but cannot scale as organisations seek to meet the complex demands of today's Engagement Economy. This balance between agility and sophistication has always been a core part of Marketo's DNA and continues to be so as part of our new architecture. In addition, Marketo has an open-platform approach that provides maximum flexibility and choice. We have a vast partner ecosystem, with hundreds of applications for augmenting categories like social, content management, data enrichment, DMPs, and more. Rather than mandating that organisations choose their entire stack within a captive marketing cloud, we provide our customers with choice via Marketo's Engagement Platform so that they can build best-of-breed stacks that deliver the experiences customers demand.
What does this mean for marketers? How will this move help to drive innovation?
This is about connecting marketers with people, systems, and devices to provide an engaging experience wherever the customer is. Marketers need to be able to listen, learn, and engage everywhere, to create one integrated experience. This is essential for winning in what we call the Engagement Economy, today's world where everyone and everything is connected, fundamentally shifting the relationship between buyers and sellers. It is a product of the ongoing digital transformation that businesses feel so acutely; but it has wide-ranging repercussions that affect everyone: customers, prospects, employees, partners, and so on.
Our big data architecture helps us to deliver innovation with a high emphasis on quality and customer success. It provides the foundation for all that we do around performance and scalability moving forward.
When is the new architecture being made available to clients?
We selectively started rolling out this architecture to customers in Q3 of last year. Given our focus on delivering new innovation, with a high emphasis on quality and customer success, we are continuing to methodically and carefully move our customer base onto our new big data architecture throughout 2017.
Are there any other developments in the pipeline?
Our new big data architecture is just the beginning for many new enhancements we're working on to help customers and partners succeed in the Engagement Economy. You'll see things like an analytics dashboard for CMOs and even a new user interface in the future. In addition, we recently announced our acquisition of sales engagement platform ToutApp. ToutApp enables marketing teams to partner even more closely with sales to listen, learn, and engage with customers and prospects at scale across all channels and touchpoints. This acquisition is part of our continued investment in driving tight sales and marketing alignment, which will be evident through further enhancements to Marketo ABM.