Snap's Brand Safety Coalition; Infectious Media Cooperates with Screen6
by Sonja Kroll on 2nd Jun 2017 in News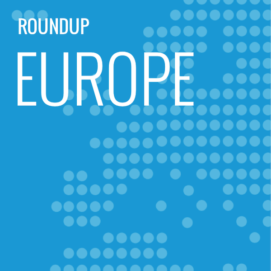 ExchangeWire round up some of the biggest stories in the European digital advertising space. In this week's edition: Snap extend cooperation with IAS, Moat, and DoubleVerify to a strategics brand safety council; Infectious Media integrate Screen6's cross-device ID; Pubmatic extends Prebid.js; Rubicon and DOmedia partner; RTB House expand 'down under'; AppsFlyer battle ad fraud; and S4M bolster US operations. 
Brand safety coalition between Snap, IAS, Moat, DoubleVerify
Snapchat want to provide their advertisers more secure environments for their marketing efforts. The company is now officially cooperating on a strategic level with analytics providers Integral Ad Science, Double Verify, and Moat, following a first announcement of attribution partnerships with several ad tech providers at the beginning of 2016.
The brand safety coalition focuses on reviewing Snapchat's brand safety efforts, including the company's general approach and strategy, as well as the safety protocols that are put in place to block ads from appearing in inappropriate environments. As such, it is primarily aimed at reassuring marketers about the brand safety on Snapchat.
All three measurement companies attest that Snap are trying to do the right thing: "We are extremely pleased that the results of our first review confirm that Snap's brand safety controls provide a meaningful layer of protection for brand advertisers", says Wayne Gattinella, president and CEO, DoubleVerify.
"IAS commend Snap on taking a proactive approach and partnering with third-party measurement companies to protect brand image for their advertisers", comments David Hahn, chief product officer, Integral Ad Science. "Upon review of their unique user design and experience, internal processes, and protocols related to brand safety, IAS are confident that Snap are taking the right steps to mitigate brand risk for their advertisers."
"Snapchat continues to push on the issues that matter to marketers, from transparent third-party measurement to a focus on business outcomes. And we are pleased to share that Snapchat have focused on ensuring brand safety measures are in place", agrees Jonah Goodhart, CEO and co-founder, Moat.
The Brand Safety Coalition will meet on a regular basis to discuss and shape brand safety compliance on Snapchat.
Infectious Media use Screen6's cross-device ID
A technology partnership between Infectious Media and Screen6 is to speed up market entry for programmatic marketers. Integrating Screen6's cross-device ID technology, Infectious Media's programmatic advertising platform, Impression Desk will be able to build cross-device profiles of audience segments in any market, wile targeting ads across multiple devices.
Dan de Sybel, CTO, Infectious Media, comments: "One of the keys to our international expansion is being able to quickly roll out in any market across the world, wherever one of our clients wants to expand. Our partnership with Screen6 means we can deploy in any market after only a couple of weeks of launching a campaign. This is now a powerful differentiator for Infectious Media and something from which our clients will hugely benefit."
David de Jong, CEO, Screen6, adds: "A consumer's digital activities can span multiple devices throughout the day; so it is important for advertisers to be able to identify cross-device behaviour, leading to more effective campaigns and ad buying. By integrating our innovative cross-device ID technology with Infectious Media's Impression Desk, we will be allowing advertisers to measure reach and frequency more comprehensively, gain insights into cross-device attribution, and allow for targeting on a global scale."
PubMatic extend prebid.js
Pubmatic expand their OpenWrap wrapper solution with the open-source container script, Prebid.js, offering publishers to integrate client- and server-side demand. OpenWrap comes with management tools to optimise their header bidding strategies, i.e. investment in existing Prebid.js adapters and header integrations, as well as access to PubMatic's UI and real time analytics.
"By extending the leading open-source code, Prebid.js, which has access to over 70 demand partners and hundreds of DSPs, OpenWrap now provides publishers with the broadest access to demand in market while eliminating the need for them to make tradeoffs", explains Evan Simeone, SVP product management, PubMatic. "To ensure future success, publishers must be able to effectively optimise their header bidding integrations to help maximise revenue and simplify partner management."
According to PubMatic, the OpenWrap solution can be implemented in a matter of days. The company is also providing free-of-charge support for publishers to set up their header bidding strategies. Including Infectious Media, Screen6 are now providing their cross-device technology to more than 30 ad tech vendors.
Rubicon partner with DOmedia for OOH
A new partnership between OOH platform DOmedia and Rubicon Project is to bring more media vendors to sell programmatically. Integrating their OOH-focused technology with Rubicon Project's exchange, making it available to advertisers via DSPs and trading desks. "This partnership further allows us to reach vendors of all sizes to participate in programmatic OOH and help reach their full potential", comments Joe Prusz, global head of revenue, Rubicon Project.
For DOmedia, the cooperation with Rubicon Project is a next step on the way to pushing the OOH sector into fully automated advertising. "We know not every vendor is ready to be fully programmatic; but the entire industry is definitely telling us they want to stop spending time on things like data transcription to focus on work that shows advertisers the value of OOH", said Ken Sahlin, CEO, DOmedia.
Last year, DOmedia were responsible for about 10% of the OOH media spend in the US. The Ohio-headquartered company operates a DSP and SSP.
RTB House launch in NZ/Australia
After expanding into MENA in September 2016, RTB House are now tackling further expansion in the APAC market. To bolster their Asia-Pacific presence, the Warsaw-based retargeter is opening new offices in Australia and New Zealand.
The Australian market is interesting, indeed, with programmatic now accounting for 63% of Australia's digital advertising inventory sales. On board to take up the mantle in Australia and New Zealand is Steve McMahon who will lead operations in the region.
"Our entry into Australia and New Zealand is a big step for RTB House in expanding our global presence, especially in the APAC region. This is our sixth APAC global market expansion so far, after Indonesia, Malaysia, Thailand, Taiwan, and Singapore. We are seeing strong signs of growth in both Australia and New Zealand and are happy to welcome Steve to the RTB House team", says Jakub Ratajczak, managing director APAC, RTB House.
McMahon will be responsible for the strategic direction, operational execution and overall leadership of business in the Australia/New Zealand region.
Last year, RTB House increased their workforce by more than 40% and entered the market in MENA as well as Singapore.
AppsFlyer introduce new measures to combat ad fraud
Attribution and marketing analytics provider AppsFlyer introduce a new platform to leverage mobile metadata, as well as proprietary technological advances in big data and machine learning to detect and preempt mobile fraud. Battling DeviceID reset fraud, install hijacking, click flooding, and other fraud tactics, the Active Fraud Insights 2.0 platform builds on a proprietary mobile-engagement database, providing marketers with filters and insights to identify fraud and take corrective action.
"Over the last two years, the scale and sophistication of mobile fraud has grown at an alarming rate", said Oren Kaniel, CEO of AppsFlyer. "Thanks to AppsFlyer's scale, we are in a unique position to detect and prevent mobile fraud faster and more consistently over time than anyone else in the industry. Further, since actions speak louder than words, we are going to regulate the AppsFlyer ecosystem and will remove bad actors from our platform in order to protect our clients: the marketers."
At the same time, AppsFlyer are also announcing a review of their own ecosystem, scrutinising their 2,500+ integrated ad networks to ensure they are actively preventing fraudulent traffic being sent to marketers.
Active Fraud Insights includes filters by media source and site ID, device-based distribution analysis, device ID reset fraud, and install fraud detection etc., and is now available for marketers.
S4M expand US operations
Mobile-native ad tech company S4M are pushing their expansion in the US market. Following the appointment of a CEO for US operations last March, the French ad tech outfit has now hired a new Sales SVP, concentrating on sales in the Americas.
Joining S4M is Scott Dornblaser. He will lead S4M's sales expansion across North and Latin America, concentrating on developing the US sales team, as well as growing the company revenues across the region.
"After our initial successes in New York, and recent expansion in Miami, Scott's appointment is timely to help strengthen our expansion in the Americas", says Fred Joseph, COO, S4M.
Dornblaser comes from a previous role as VP sales at drawbridge and reports directly to Fred Joseph, S4M's US CEO and Global COO.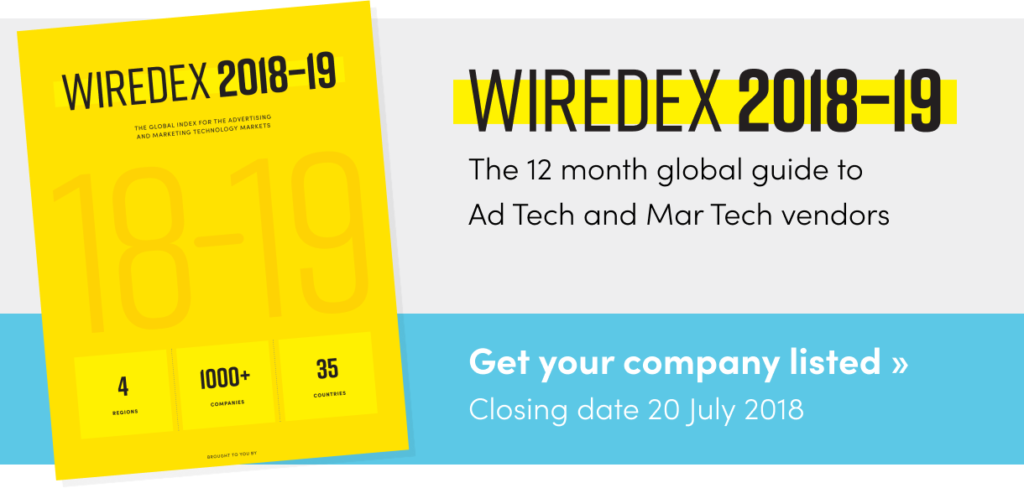 TagsEMEAProgrammatic