How to Scale & Discover the Land of Ad Tech Opportunity
by Lindsay Rowntree on 14th Jun 2017 in News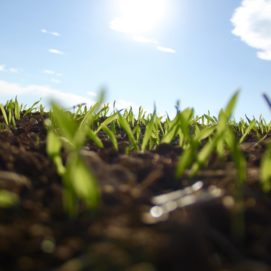 In association with FastPay
The US market might be proving difficult to crack for dodgy Baywatch remakes, but for ad tech CEOs it's a clear winner. That was one of the major takeaways from FastPay's breakfast roundtable event, 'Scaling a Digital Media Business'. As access to capital becomes increasingly difficult, financial management for ad tech and martech businesses needs a rethink. This is why we decided to bring together a selection of ad tech founders, with one VC thrown in for good measure, to discuss the current state of financial play while indulging in buttery pastries and quaffing Bloody Marys. For those who couldn't make it, here are some key takeaways.
There are massive opportunities in the US for UK digital media companies
"The budgets are ****ing insane!", exclaimed ExchangeWire's CEO Ciaran O'Kane, who was moderating the panel. "You can go to Miami or Chicago and the budgets are as big as most of Western Europe. Any ad tech business that's growing needs to get to the US." It's true that any firm in the US is going to be playing with much larger budgets than in EMEA, and uncertainty around the dreaded 'B' word has only thrown fuel onto the fire of budgetary reticence for marketers in the UK. In this sector, companies with over £5m revenue should already have US expansion highlighted in bold as part of a long-term growth strategy; and this excitement was palpable in the discussion. However… 
It's not cheap to get there. You may need as much as USD$4m (£3.1m) to do it properly 
Tim Finn, CEO and co-founder of Statiq, is no stranger to the difficulties of successfully growing an ad tech startup and put a figure on US expansion: "I think, to do it, you have to have a lot of free cash flow or VC funding, at least around USD$4m (£3.1m)." Heading to The States is not a decision that should be taken lightly; tax is high and the sales teams required to get the product out to market don't come cheap either. The runway that an ad tech needs in order to take off in a new market should be pretty long, and that's even before it has paying clients on board. Delayed payments are just as prominent an issue in the US as they are in EMEA; and to sign exciting new clients and then have to wait three to four months for revenues to come streaming in could be crippling. Getting the right mix of funding is, therefore, crucial.
Find a way of crossing the funding gap
The much-discussed funding gap in ad tech is a concern for many, due to the recent decline in VC investment. The classic conundrum is that a lot of VCs would rather put up a larger investment at a later stage, but ad tech startups need funding to grow to that size. Thomas Olszewski, of Frontline Ventures, was on hand to confirm this: "We're generally targeting exits of USD$500m (£392.8m), not USD$50m (£39.3m)." The sad truth is that there haven't been many 'wins' for VCs in ad tech. They seek the reassurance of established successful models before injecting cash.
Getting started, on the other hand, is pretty simple, according to Tim Faircliff, founding partner of Volando, who touched on the prominence of incentive schemes like SEIS (seed enterprise investment scheme) and EIS (enterprise investment scheme) that make it easier to get £1m to £1.5m from angels. However, the good news is that ad tech has the most exits in the sector, but most of this activity is in the USD$25m (£19.6m) to USD$75m (£58.9m) range. It's possible to get there without venture capital, which explains the gap – why would VCs risk investing before this point? However, Matt Byrne, UK director, FastPay pointed out that equity isn't always the answer. "Leveraging the balance sheet can provide a valuable injection of cash without losing a share of the business," explained Byrne. "Why raise £5m, and reduce your stake, if it's possible to pull £3m from assets you already have in receivables?"
The right mix of equity and debt will allow budding entrepreneurs to retain as much ownership and control as possible. At any rate, as Olszewski said, the VCs themselves don't want their investment to 'plug a 30-day hole for Facebook' – it should be used purely for growth and, for VCs, this growth needs to be huge.
Create the perfect revenue model for scale and investment
Deciding how to fund growth goes hand-in-hand with the added challenge of determining an optimal revenue model. Most vendors are experimenting with self-serve (license-fee-based) models along with their traditional managed service (margin-based) billing. Julie Langley of Results International revealed at ATS London last year that valuation multiples on earnings are significantly higher in public marketing tech companies (7.8x) than advertising tech (1.0x), mainly because of the prevalence of recurring license fees versus a traditional IO/margin-based model. The old way of selling to agencies and brands leads to bigger revenues so, although multiples may be lower, revenue is higher faster. It's all a trade-off.
It's going to be an exciting year ahead for digital media businesses; make sure you have the right revenue model and funding strategy to ensure rapid, yet sustainable, growth.