Blockchain Can Revolutionise Marketing; US Leads Europe in Smart Home Development
by Hugh Williams on 6th Jul 2017 in News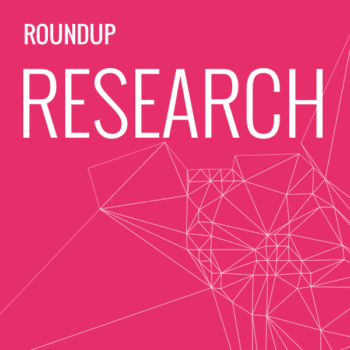 ExchangeWire Research's weekly roundup brings you up-to-date research findings from around the world, with additional insight provided by Rebecca Muir, head of research and analysis, ExchangeWire. In this week's edition: Blockchain can revolutionise marketing; US leads Europe in smart home development; Mobile: high traffic, low engagement; and One for the tennis and football fans.
Blockchain can revolutionise marketing
Marketers are excited about blockchain's ability to enhance marketing capabilities, finds a study by Emerging Insider Communications. Almost nine-in-ten (88%) believe that blockchain technology has the potential to positively disrupt the existing marketing ecosystem.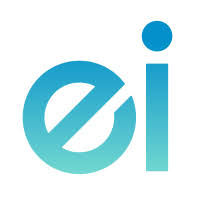 In particular, marketers are most interested in seeing how the technology can be applied to:
- Loyalty programmes (24%)
- Ad verification (23%)
- Making consumer data more transparent (21%)
- CRM (15%)
However, only 15% of respondents felt like they knew enough about the technology to explain it to their customers. This is despite 40% reading a blockchain-related article in the last month, highlighting the fact that technical jargon is likely to be an ongoing problem.
Indeed, technical language and abstract concepts were highlighted as a major challenge for both marketers and their clients. Almost half (48%) believe the technical language of blockchain is too confusing for audiences, while 72% thought that their own agency lacked adequate knowledge of the tech's capabilities.
This creates opportunities for those who do have a good level of knowledge – 36% of respondents think that blockchain specialists and thought leaders will rise to prominence in the marketing industry.
Investment needs to happen soon, with 35% outlining that they should be actively exploring the technology now, while 52% were happy to wait and monitor developments.
US leads Europe in smart home development
The smart home is poised to emerge by stealth, as consumers who install their first device will be keen on automating further, according to the latest Futuresource consumer research.

The research reveals that almost one-in-three consumers live in homes where at least one smart home device has been installed.
Among the four countries surveyed (France, Germany, the UK, and the US), the US shows the highest smart home penetration, with 38% of respondents claiming to be living in a home with at least one smart home device installed. In Germany, respondents seem more resistant to the idea of adopting smart home devices, as only a fifth have installed at least one smart home device in their home.
According to this report, for entertainment-driven consumers, audio and video content is often the first step into automation in the home. Two-in-three respondents consider music and other audio or video content to be important in the context of the smart home.
Mobile: high traffic, low engagement
Users clicking on Google shopping ads on their mobile phones represent the largest single source of visitors for retailers, according to a report by FoundIt. Mobile makes up nearly half (49%) of retailer's transactions. Desktop accounts for 39%, and tablet 12%.

It also proves to be the most fickle channel by far, with as much as 83% of traffic leaving the page straight away, or viewing as little as two and half pages before quitting.
Conversion rates are highest across desktop (2.33%). Tablet sees the second-strongest conversions (1.88%), with mobile lagging behind on 1.48%. Over half (56%) of online retailers' traffic comes from mobile devices. This is way ahead of desktop (31%) and tablet (13%).
However, engagement rates on mobile are lower, compared to desktop. Looking at the bounce rates between Google shopping on mobile and desktop, 27% of sessions browse past the first page on a mobile device, versus 38% on desktop.
One for the tennis and football fans
A typical Wimbledon fan is high-earning, environmentally-conscious female, with a Volkswagen Golf as  one of her two cars, according to a study by Viant.

While Ford is the most popular car brand for both tennis and football lovers, fans of the grand slam tournament are 16% more likely to buy a Volkswagen, especially a Golf, with football fans 11% more likely to own a BMW, specifically a 3 Series. Tennis fans are also 9% more likely to own two cars than football fans.
Tennis enthusiasts are 5% less likely to holiday in the UK and Europe than football fans, while Wimbledon lovers are 12% more likely to support charities for the elderly with Premiership football fans more likely to support animal and third world charities.
The average tennis fan takes home on average more than £50,000, is 18% more likely to be female and is 10% less likely to have children under 18. Football fans are 15% more likely to be male and take home less than £40,000 on average