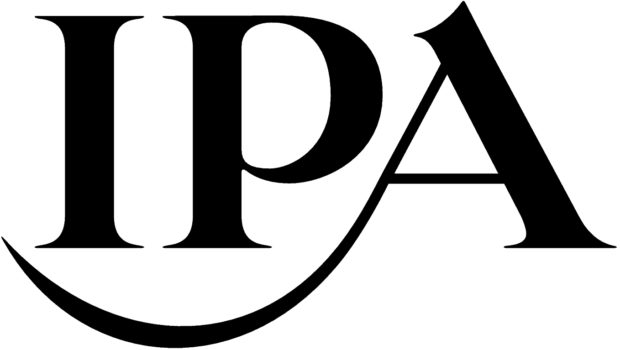 Marketing budgets are being sustained at a robust rate, but Brexit, political uncertainty, and rising inflation are impacting financial prospects, reveals Q2 2017 IPA Bellwether, released this Wednesday (19 July).
Report highlights
- Largest expansion in marketing budgets for just under a year
- Optimism regarding company financial prospects lowest in four-and-a-half years
- Industry financial prospects turn increasingly negative
- Modest growth in ad spend predicted in 2017 before stagnation in 2018
The Report, which has been conducted on a quarterly basis since Q1 2000, showed that over 28% of the survey panel recorded an upward revision to marketing budgets, compared to around 15% that recorded a fall. The resulting net balance of +13.1% was up from Q1 2017's +11.8% and the best recorded since Q3 2016.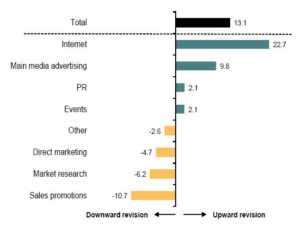 Despite an upswing in marketing budgets, there was widespread evidence that higher marketing expenditure was being used as a defensive tactic. For example, as a response to fiercely competitive marketplaces, or to support brands at a time of economic uncertainty, softer demand and slower growth in incoming new work were all weighing on company expansion.
Increased marketing spend was broadly concentrated in the digital space during the second quarter, with the latest survey showing that internet budgets were raised to the greatest degree in just under a decade.
Ad spend forecast growth
Annual ad spend forecasts through to 2020 are unchanged, driven primarily by an underwhelming performance in business investment, which is forecast to be depressed by the ongoing uncertainty caused by the UK's decision to leave the European Union; ad spend is expected to rise by just 0.6% in real terms during 2017.
Also weighing on ad spend performance will be softness in consumer spending. There are already signs from high frequency indicators of consumption that rising inflation and an associated squeeze on household purchasing power is weighing on consumer spending. This is expected to continue throughout the rest of 2017 and into 2018, and is a primary factor behind the expected stagnation of ad spend next year. A somewhat recovery is then anticipated to take place during 2019 and 2020, with ad spend forecast to rise by 1.8% and 2.3%, respectively.
Online marketing
Q2's survey showed that around a third of the survey panel recorded an increase in internet marketing budgets (32%), against a little over 9% of panelists that recorded a fall. That provided a resulting net balance of +22.7%, which was up sharply since Q1 2017's +16.9% and the highest reading since Q3 2007. Within internet, search/SEO (+15.6%), and mobile (+3.0%) both continued to record upward revisions to growth. The increase in spending related to search/SEO was the highest recorded by the survey for two-and-a-half years.
ExchangeWire spoke exclusively to some of the online advertising industry's top thought leaders about what the latest report means.
Wayne St. Amand, CMO, Visual IQ, feels that the positive growth seen in the report is a sign of things to come: "Given the measurable impact of digital marketing efforts, it's no surprise budgets in this area are rising. Pressure from revenue teams, combined with the need to produce relevant, compelling experiences for audiences as part of people-based marketing initiatives, means online investment will continue to grow for the foreseeable future."
Tom Manning, head of strategy, Forward3D, agrees, citing the overcoming of industry issues as key: "The brand-safety issues that have been well-publicised recently were simply a vocal minority voicing something that the industry has been aware of for a long time, even outside of digital activity. As such, the improvements in targeting, measurement, and even the buying platforms themselves, have overcome those issues, particularly for upper-funnel activity, which people are more comfortable investing in digitally now."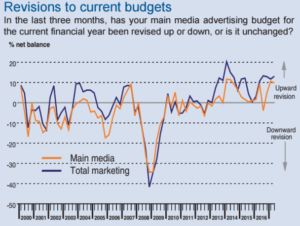 The drivers
Mobile is one of the key drivers increasing internet budgets. Amit Dar, head of strategic partnerships, Taptica, outlines that "from this latest Bellwether report, we've seen eight years of expansion in internet budgets; but discerning companies know that mobile is today's sweet spot for reaching digitally savvy customers. Smartphone penetration continues to rise and users have embraced mobile in every aspect of their personal and professional lives".
Tom Smith, head of biddable media, mporium, also points to mobile, as well as search, as strong growth areas in the report. He says: "With spend on search up from +15.1% since the last quarter – the highest reading we have had since the end of 2014 – it is clear that marketers are recognising the growing value of search by making it a vital part of the marketing budget. Coupled with the continued increase in mobile advertising, we can see that the sector continues to go from strength to strength. With 75% of people admitting that mobile is their primary search device, search can be optimised to target consumers at the most appropriate time, when they are second-screening in the moments of highest consumer intent."
James Collier, chief revenue officer, Rainbow, feels that despite growth in adspend, those investing in mobile should proceed with caution: "It's interesting to see that negativity around financial prospects is heavily contrasted with growth in consumer and ad spend, echoing the overall political uncertainty in the UK. The shift further towards performance and activation is at once a concern and an opportunity, however, as it pivots advertisers towards short-term gains, but allows room for more investment in innovative ways to digitally market.

"And whilst it's very positive to see an uptake in mobile, we need to make sure that we're focusing on the right consumer experience and the right measures in order to gain true, measurable, business results for brands – not just clicks and views."
The addressability of digital
The fact that digital is tackling problems such as brand safety and ad fraud, is key to its popularity. Gareth Holmes, MD EMEA, Sonobi, says: "The internet advertising category is going through a renaissance, due to the fact that addressability has come into the picture and offers marketers ways to reliably reach their audience. It is no surprise to us that mobile is a leader in this category, as addressability is a more likely scenario in this platform."
This is echoed by Gavin Stirrat, MD, Voluum. He outlines that there has been "increasing pressure on the industry to meet the needs of advertisers by offering protection from ad fraud, viewability, and brand safety, in addition to providing complete transparency. The first half of the year saw a number of brands pause their digital ad spend, as industry issues were thrust into the spotlight by both Mark Pritchard at P&G, and the Times investigation into YouTube, which followed shortly after. Despite these challenges, the cost-effectiveness of digital has meant that, despite issues surrounding ad fraud, brand safety, and viewability, it remains a vitally important part of the marketing mix.
"However, the increase in mobile ad spend shows the importance of this channel. Brands now need to make sure that they are considering in-app advertising as a priority, with apps now representing 20% of consumer media time, across all channels – not just mobile. As marketers continue to gain confidence in mobile advertising, it is important that the industry protects this growth from the threat of mobile ad fraud."
Props to publishers
Some of the credit for rising digital adspend should go to publishers, according to Ally Stuart, regional director EMEA, Sharethrough. In his opinion: "Marketers investing in digital advertising is fitting with the growth and enthusiasm we've seen across the industry – investment continues to follow user attention and that lives in digital and, specifically, mobile.
"Publishers have also made this change easier by investing in improving their ad experiences. They've largely moved away from intrusive, irritating ads – especially on mobile – and are now reaping the benefits of serving contextually relevant advertising, which is delivering tangible business results. Native advertising is key to driving this trend, where advertisers and publishers are working in partnership to build their brand, while also providing content that can turn emotional and rational perception into sales."
Chris Duncan, MD, Times Newspapers Limited, hopes that quality publishers will be able to stand out: "For the publishing industry, we hope that this investment also values the context that advertising is placed in. We also support the growing (and reasonable) demand for consistent auditable third-party measurement from all media companies, including Facebook and Google."
Proceed with caution
Despite a positive outlook for digital ad spend, some experts are still advising caution. Greg Grimmer, chief operating officer, Fetch says that: Despite macroeconomic trends, marketers still have short-term sales pressures, but we believe they also need to stay focussed on long-term brand health. Advertising is always an 'easy' discretionary cost to cut, but marketers and the advertising industry have to continue to prove the danger of this short-term approach. We need to focus on creating campaigns that drive the imperative business results demanded, while keeping brand health front of mind."
Celine Saturnino, chief commercial officer, Total Media, warns against short-termism when it comes to investing in advertising. "There are two key factors fuelling the increased digital investment: the first is the continual squeeze on advertising budgets and the pressure on marketers to prove the value of their investments in a short return period. This trend automatically attracts investment for media that can be tracked more easily end-to-end and where performance has already been proven to work – particularly in search, the historical home of ROI focused digital advertising.

"The second motivation for bigger digital spends is focused on consumer behaviour. Audiences are increasingly spending more time online and on mobile for accessing and sharing information, researching, and purchasing. Investment typically follows this behaviour and, unfortunately in some cases, to the detriment of other channels that often better support long-term brand development and memorability, such as TV.

"In general, brands are growing more risk-averse when it comes to channels or budgets that favour long-term brand goals. As an industry, we need to invest in long-term effectiveness measurement and continue to demonstrate that short-term activations are exactly that – short term."
Ruth Zohrer, head of connections planning, Mindshare UK, agrees that there is a danger of "a short-term approach to marketing investment focused on more immediate wins to justify the budgets. The rise in internet budgets could signal that marketers are directing more investment to channels aimed at sales activation, potentially at the expense of long-term brand building. Likewise, we also need to recognise that technological advances have created new opportunities for internet channels to support brand building strategies, especially for the young".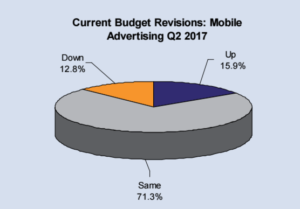 "My recommendation to fellow marketers is to keep calm and carry on. Now, more than ever, we need to create plans that allow flexibility in tactics for the short to midterm to be able to cope with ongoing uncertainty. This must be balanced by a clear strategic objectives that focus long-term marketing investment on nurturing the brand. We no longer have the luxury of favouring one over the other."
Toby Benjamin, VP platform partnerships, Viant, also sees danger on the horizon: "Whilst the short-term outlook is healthy, if the IPA's predicted stagnation of ad spend materialises in 2018, then marketers will find themselves fighting hard for every penny of budget. Expect some heated exchanges between CFOs and CMOs. This means it's never been more important to demonstrate the direct impact of digital marketing on sales. And it's one of the key drivers for the growing switch to people-based marketing, which makes it possible to analyse the impact of digital campaigns on both on and offline sales."
Political uncertainty and ongoing issue
Political turmoil is still an issue affecting ad spend, according to the report. Catherine Maskell, managing director, The Content Marketing Association, says that: "It's not surprising that this quarter's report reflects uncertainty in the current economic climate, when you consider the turbulent political landscape with Brexit and the recent general election outcome. Although, in response, it's pleasing to see that there is an increase in overall marketing budgets and a substantial increase in internet marketing budgets as brands and advertisers move towards the digital space. As the reality of a post-Brexit world draws closer, changes are inevitable and a medium like content marketing will be key in giving marketers new opportunities to increase brand awareness."
Julia Smith, director of communications, Impact Radius, agrees: "It's no surprise that the recent election and Brexit have unnerved the ad industry; and the prediction for a stagnation of ad spend in 2018 is not unexpected. However, digital is likely to weather the storm better than other channels, as long as the focus remains on delivering real results and increased revenue from digital marketing spend.
"An uplift in performance marketing is likely to be seen in Q4, as will the higher performing video advertising. Mobile and display need to focus on ensuring that the inventory is fraud-free, brand-safe, high-quality, and delivers strong ROI."