Advertising Is Top Revenue Source for Mobile Publishers; Rewarded Ads Increase In-App Purchases
by Sonja Kroll on 3rd Aug 2017 in News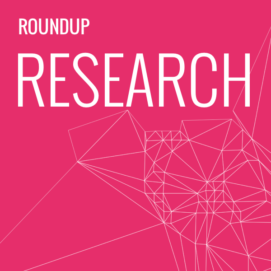 ExchangeWire Research's weekly roundup brings you up-to-date research findings from around the world, with additional insight provided by Rebecca Muir, head of research and analysis, ExchangeWire. In this week's edition: Advertising makes up 56% of mobile publishers' revenue; In-app spend fuelled by rewarded ads; and Influencer campaigns on the rise.
Advertising is top revenue source for mobile publishers
AdColony's Publishing Survey finds that advertising now accounts for 56% of total mobile publisher revenue. Combined, video, display, and native ads rake in more revenue for mobile publishers than in-app purchases (39%). Monetisation via mobile video ads makes up the largest proportion of mobile ad revenue (31%), with display ads responsible for 20% of mobile publisher revenue, and native ads generating 5%.
The study also finds that the majority of publishers (87%) find that rewarded video ads are providing a positive user experience. Other favourite ad formats are well-integrated native ads, short interstitial display ads, and unintrusive banner displays. Pre-roll and in-feed video ads are the least popular.
Overall, when it comes to most effective monetisation methods, mobile publishers favour rewarded video ads over in-app purchases and interstitials: 75% consider rewarded ads as most effective, followed by in-app purchases (63%), and interstitials at 44%. The least popular monetisation method among publishers are affiliate programmes (6%).
The survey predominantly polled mobile game developers (90%). A small number (8%) represented mobile publishers that make both gaming and non-gaming apps. The survey was distributed globally, with the most respondents in EMEA (40%), followed by 34% in North America, 22% in APAC, and 4% in LATAM.
More in-app purchases thanks to rewarded ads
Rewarded ads can help increase in-app spend. That is the result of Tapjoy's 'Maximum Impact Report'. The study focused on the impact of rewarded ads on in-app purchases, retention, and user engagement. According to Tapjoy, users who engage with rewarded ads are 4.5 times more likely to make an in-app purchase than those who do not engage with ads. Likewise, users tend to spend more after they have interacted with rewarded ads.
For the purpose of the study, Tapjoy analysed eight apps with a high volume of DAUs. Seven of the apps showed significantly higher IAP conversion rates among users who engaged with ads, versus those who did not, with an average increase of 4.5 times. Additionally, in all eight cases, in-app purchase spend increased significantly after users engaged with an ad – by an average of 326%.
"Some app developers fear that giving their users the option to earn currency through rewarded ads will reduce the likelihood of IAP or negatively impact user spend. Our data shows that not only do developers have no reason to worry about such cannibalisation, but rewarded ads are actually conducive to IAP", says Benjamin Chen, SVP & GM developer relations at Tapjoy. "Our hypothesis is that rewarded ads serve as an initial introduction to an app's in-game economy or premium content. Once users get a taste for it, they want more – and they're willing to pay for it."
Users also tend to be more engaged when faced with rewarded ads. The average number of daily sessions per user increased 34% among those who interacted with at least one rewarded ad. As for retention rates, among app users who engage with rewarded ads during their first week, the 30-day retention rate is about four times greater than the average.
Influencer campaign spending on the rise
According to research from Rakuten Marketing, UK marketers are willing to pay YouTube influencers up to, or even more, than £67,000 per video. Top celebrity influencers even make as much as £75,000 for a Facebook post. Yet many marketers are unclear about what they are actually paying for, and would invest more in influencer marketing if more transparency and advanced attribution tools were available. Sixty percent of marketers say that they are currently not using an attribution model to assign credit for influencer sales. Of those who are using attributed reporting, 21% admit to using last click, with a further 24% relying purely on first click.
However, the most popular model for influencer marketing is linear, or equal credit (26%), which rewards all touchpoints equally each time. Only 11% of marketers rely on the time decay model (based on touchpoint closest to sale), another 11% have adopted position-based models, whereby 40% of the credit is assigned to first and last interactions.
James Collins, Rakuten Marketing's SVP/managing director, global attribution, comments: "Influencer marketing can be hugely effective, but marketers are commissioning expensive posts without understanding the real impact on the purchase journey. It's essential that marketers question influencer fees and use attribution tools to measure the effect of this activity in order to create strong, value-driven relationships between brands and influencers."
Nevertheless, influencer campaigns are on the rise: 75% of respondents will increase their spending on influencer campaigns over the next year, and over a third (35%) think it will increase by more than 50%.