Taptica Buys Tremor Video DSP; Bitposter Launches Direct Marketplace
by Sonja Kroll on 11th Aug 2017 in News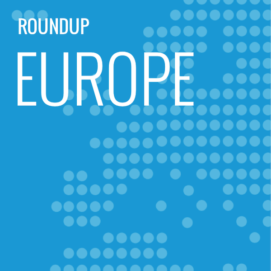 ExchangeWire rounds up some of the biggest stories in the European digital advertising space. In this week's edition: USD$50m (£38.5m) for Tremor Video's DSP; Bitposter Direct Marketplace; ABC accreditation for Integral Ad Science; European Viewability Certification Framework; QDOT goes Uruguay; FastPay and Videology announce USD$80m credit facility; and UK businesses not ready for GDPR.
Taptica pays $USD50m for Tremor Video DSP
Tremor Video is separating their buy- and sell-side business buy selling their demand-side business to Taptica. The video optimisation and attribution platform changes hands for USD$50m (£38.5m).
With Tremor's DSP, Taptica hopes to expand their US presence, building on Tremor's existing client base. A talent and technology acquisition, according to Hagai Tal, CEO, Taptica: "With this deal, Taptica strategically aligns complementary talent and expertise with Tremor's demand-side platform to create a powerful market force. Tremor Video's positive brand value and awareness in the US will enhance Taptica's solution and market positioning. Additionally, Taptica has found itself perfectly positioned both geographically and culturally to bridge the East and West, and our extensive business relationships in the APAC region and beyond will allow us to grow Tremor Video DSP globally."
Within Taptica, Tremor's Video DSP will continue to operate as an independent division, led by Lauren Wiener and staffed by the about 150-strong Tremor Video team.
Bitposter launches OOH Direct Marketplace
British OOH platform Bitposter is looking for more custom from SMEs. Enabling bookings via their new Direct Marketplace service, the OOH platform is hoping to funnel bookings directly from SMEs to media owners.
The direct marketplace is based on Bitposter's existing buy- and sell-side platform. Aimed at SME buyers, clients will be able to log into an online environment where all the media owner's inventory is listed and searchable. The SMEs can then search online to identify the frames they are interested in and then book directly through the platform. The direct marketplace is not only intended as a way of reducing barriers to entry into OOH, but also as a tool for attracting new spend into this media in general.
Does that mean that advertisers get more bang for their buck, or will publishers get more buck for their inventory? "Both", Craig Mytton, CRO, Bitposter, tells ExchangeWire. "The Direct Marketplace is all about improving efficiency by automating the buying and selling process online. This automation delivers increased profitability for media owners, for whom taking local bookings has traditionally been time consuming, but also saves time for the buyers when sourcing and buying OOH, enabling them to focus more on their core business."
And the benefit of the direct marketplace is mutual for advertisers and publishers: "The Direct Marketplace has been created to benefit both OOH media owners and SME buyers. The OOH media owners can efficiently take bookings from SME buyers and buyers can simply and easily search online and buy frames from media owners. The Direct Marketplace is part of our wider commitment to improve the trading process for sellers and buyers, which includes reducing barriers to entry into OOH and attracting new spend into this media."
Renewed ABC stamp of approval for Integral Ad Science
Measurement specialist Integral Ad Science has received recertification of its content-verification technology. The renewed stamp of approval comes from ABC, verifying the effective prevention of ad delivery in the vicinity of inappropriate content as facilitated by Integral Ad Science's technology, as well as compliance with the JICWEBS Content Verification Product Principles.
Nick Morley, EMEA MD, Integral Ad Science, explains to ExchangeWire why independent accreditation is so important for IAS: "With recent brand-safety concerns top of mind for advertisers, it is essential for brand safety to be one of the first considerations when planning media spend. It is no longer a 'nice to have' element of media planning, but a core component to ensure brands consider the context surrounding their messaging and protect their carefully crafted reputations."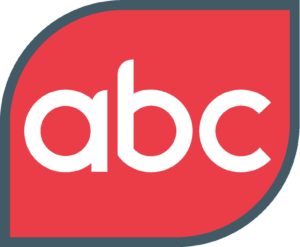 A concern that is not only shared by brands, but also by the public. "Accreditations such as the ABC's content-verification certificate are important to improve the industry's confidence in the quality of ad placements and effectively prevent ad delivery alongside inappropriate content. Having been one of the first to receive this certification in 2012, we are proud to have been recertified. Alongside our other industry accreditations, this acknowledgement highlights our continued efforts to help brands, agencies, and publishers solve the daily issues they face with transparent metrics and solutions."
Programmatic industry body launches European Viewability Certification Framework
The European Viewability Steering Group (EVSG) has come up with a framework for viewability certification aimed at standardising data measurement. Comprised of various European industry associations, the EVSG is publishing the first set of European Viewability Measurement Principles. A Request for Proposals process is currently in development and will be launched by the end of August 2017 to identify suitable auditors across the region.
With input from publishers, media agencies, advertisers, measurement and ad-tech providers, as well as cross-industry bodies, the new Measurement Principles are an attempt at resolving data discrepancies caused by the use of different viewability measurement tools. Once the new standards in place, the EVSG hopes to evaluate the technical solutions offered by viewability measurement companies, resulting in a European Seal of Accreditation that will be recognised by all participating European markets, thus removing the need for market-by-market certifications.
Alison Fennah, Executive Business Advisor, IAB Europe, comments: "With digital ad spend surpassing €40bn (£36.2bn), it's ever more critical to reinforce the quality of the digital advertising environment to underpin the delivery of free content. Ensuring that viewable impressions are measured correctly and consistently is a key first step. This initiative is designed to enable Europe's varied markets to collaborate and create regional standards and deliver local growth."
New development hub for QDOT
Digital OOH ad-tech provider QDOT is reaching out to Latin America. With new staff on board, the company is opening a development center in Uruguay, aimed at continuing development for QDOT's platforms.
Heading up the combined development efforts in QDOT's headquarters in London and new location Montevideo is technical director Juan Pablo Russo. He will be responsible for the build-out of QDOT's four industry platforms
Neil Morris, founder and CEO, tells ExchangeWire why QDOT has chosen Uruguay to establish their Latin American footprint: "The launch of our development centre in Uruguay is part of our broad strategy to develop our business in the LATAM region and create a diverse global workforce. Platform software development requires significant investment and a long-term strategy. Uruguay offers a highly educated, IT-literate workforce and a growing community of programmers. Combine this with political and economic stability, and Montevideo is fast becoming the leading software hub for LATAM, with a thriving international business community."
The Montevideo branch is focussing on the QDOT platforms, collaborating closely with the London team. Morris adds: "Here, our team will build out the QDOT platforms: SitePick, FileDrive, OpenLoop, and Playtrack. Uruguay also sits in a timezone an hour closer to London, so there's more overlap between our offices, which helps to aid collaboration between colleagues and provide a more cohesive service for delivering client work globally."
Uruguay may only be the first stop on a larger expansion, according to Morris: "The launch of our development centre in Montevideo is part of a broader strategy to develop our business in the region and create a diverse global workforce. Whilst, our platforms are already delivering digital OOH campaigns across LATAM countries for clients, such as Warner Bros. and Disney, Montevideo provides an ideal base for working across countries such as Brazil, Argentina, and Mexico, all of which have thriving domestic DOOH markets. We will be looking to develop new and strategic partnerships with OOH agencies and media owners in the region."
QDOT launched earlier this year when tech provider and parent company Grand Visual spun out its platforms.
FastPay & Tennenbaum announce USD$80m credit facility for Videology
Converged TV and video platform, Videology have partnered with payment solutions provider, FastPay, along with Tennenbaum Capital Partners, announcing the close of an international credit facility for the sum of USD$80m (£61.6m).
Jed Simon, CEO and founder of FastPay said of the partnership: "We, at FastPay, are excited to partner with Videology. I've admired Scott Ferber for years—the team at Videology is highly innovative and uniquely positioned to solve the industry's marketing challenges through its powerful unified software solution."
FastPay specialises in providing lending and payment solutions to digital businesses and its latest partnership with Videology reinforces its expertise in the digital media ecosystem, as Videology's Scott Ferber confirms: "FastPay and Tennenbaum showed a deep understanding of the evolving media ecosystem, and quickly recognised the strength of Videology's position within the advanced TV marketplace. The facility provides the additional liquidity we need to expand our business further and faster—so important in such a quick moving, high growth space. We are fortunate to be working with this great team."
UK is not GDPR-ready
Less than a year until the GDPR will hit – yet UK businesses are unprepared for the new European data privacy regulations. That is the result of research conducted by Sophos, comparing the GDPR preparations currently under way in Europe. The UK is lagging behind France and Benelux, with 19% of French businesses claiming to be already compliant, Benelux follows at 18%. In the UK, however, 8% of businesses are already compliant with the new regulations.
These figures are broadly matched when it comes to awareness of the risks of GDPR noncompliance. Only 6% of UK businesses consider GDPR a number-one priority; yet 30% of businesses in France and 25% of Benelux businesses have made it a priority.
"Getting ready for GDPR is a long process. If regulators demonstrate that they are prepared to impose the maximum fines in May 2018, then businesses will seriously regret not being prepared", comments John Shaw, vice president of product management for the Enduser group at Sophos. "With less than a year to go, 55% of businesses are not confident that they will be able to comply by the deadline and are, understandably, distracted by the need to demonstrate GDPR-compliance. However, with data breaches occurring on an almost daily basis across Europe, I would argue that the top priority should actually be to reduce the risk of the data breaches."
Across Western Europe, preparations for the new regulations are only slowly building, the research finds, with less than half of the respondents believing they will be ready by May 2018 (42%). In detail: only 42% of businesses have a Data Protection Officer in place; and only half of those surveyed have put measures in place for the collection of consent to data collection. However, almost two-thirds of organisations have a data security policy in place.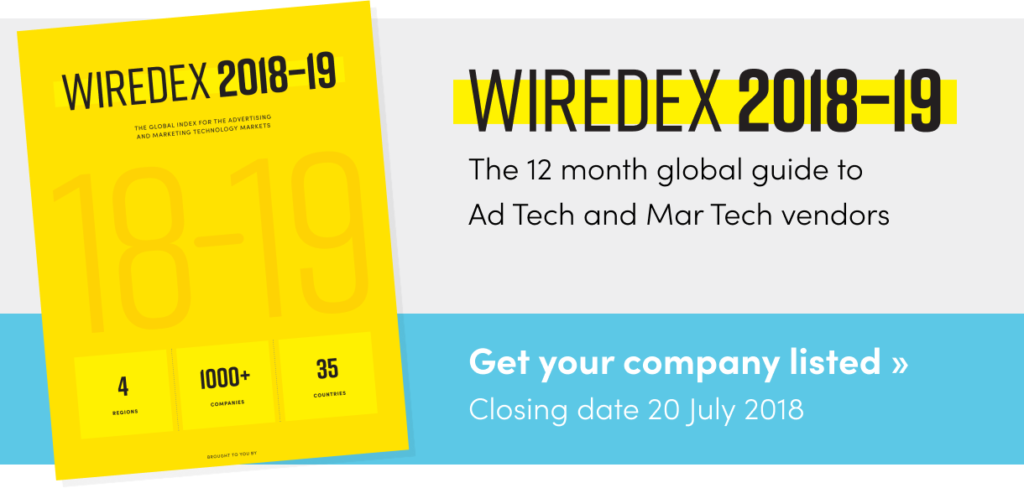 TagsEMEAProgrammatic