The Ongoing Search For Quality: Q&A with Dominic Trigg, OpenX
by Lindsay Rowntree on 17th Aug 2017 in News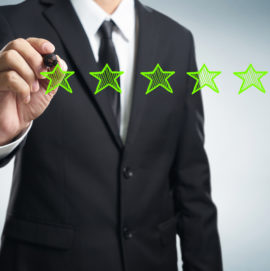 ExchangeWire speaks with ad tech industry veteran, Dominic Trigg, about his role as vice president EMEA at OpenX; the industry changes he's seen throughout his time; along with the key challenges the industry is still tackling. 
ExchangeWire: You recently joined OpenX as Vice President, EMEA – what attracted you to the company and what are you looking to accomplish in your new role?
Dominic Trigg: As the senior vice president of Rocket Fuel's international business, I oversaw the purchase of hundreds of millions of impressions from the OpenX marketplace, and always found it to be a source of high-quality inventory. At a time when there was plenty of talk about transparency and direct relationships with publishers, OpenX was one of the few businesses actually taking action to clean up the industry. It provided what I wanted as part of the buying community – quality impressions with truly engaged audiences – so becoming part of the company felt like a strong proposition.
I also found the culture of OpenX appealing. The business has gone through multiple adaptations and is particularly nimble in the product space – it essentially invented header bidding. There are some incredibly smart and incredibly enthusiastic people at OpenX and that was a big factor in my decision to join the company. OpenX works towards a more advantageous marketplace for publishers and, ultimately, I feel that's where the whole industry should go. In my role, I look forward to advancing programmatic advertising adoption across EMEA and forming stronger partnerships with leading publishers so they can get the most out of their inventory.
How has the industry changed since you first started your career in ad tech? What recent developments are you most excited about?
I started in digital in 1996, so the industry has changed beyond recognition. The most obvious change is how the digital medium has become far more accountable. Increased accountability has many advantages, but in some cases it also means the process of branding and impact has taken a backseat to clicks and proof points on ROI.
I'm still excited about the digital space as a whole. If I controlled equity for a brand, I would use the web and mobile app space as my number one go-to medium. But if I had to pick one relatively recent development that has revolutionised programmatic advertising in value for the publishing community it would have to be header bidding, which has the proven itself to increase publisher yield by up to 50%.
However, I'm aware the programmatic story is full of twists and turns. The rapid rise of header bidding, and the radical change that accompanied it, has also had some unintended consequences in the industry. A variety of container solutions (open source and proprietary, client-side and server-to-server) have emerged to help manage the header bidding process.
Most containers are difficult to implement, lack technical standards, and underperform compared with direct, on-page header bidding implementations. They also limit transparency and fail to maintain neutrality, with the container provider's demand often having an advantage over other bidders in the container. While containers do have some advantages, publishers need to be aware of their limitations and take care when selecting a container solution to ensure they don't lose the benefits they gained through header bidding in the first place. It will be interesting to see how the industry evolves to tackle this problem in future.
Aside from containers, what do you see as the key challenge the advertising industry must solve in the next 12 months? And, what is the biggest opportunity publishers and advertisers should look to take advantage of?
Over the coming year, the industry must challenge the perception of complexity to encourage marketers to make true commitments in the foray into digital.
Simplifying the process of buying and selling media will move the industry forward. Exchanges and demand-side platforms (DSPs) have already helped with that by providing buyers with data and information to target consumers who have shown intent to purchase and actively engage with brands. Ad tech businesses are working to make that process even more simple, transparent, and effective. To do so, they must build strong relationships, not just with agencies, but also with advertisers themselves, and the publishers who create real audience engagement.
I believe the biggest opportunity to increase impact in the digital space over the next twelve months is the use of quality data – and I've been saying that for the last ten years. Quality advertising, combined with quality data, equates to strong impact and this can be achieved through the combination of data management, DSPs, and a high-quality marketplace.
Publishers, in particular, need to understand the strength of their own audience data. Agencies are in a desperate battle to control data on behalf of advertisers and publishers, but giving that data away can disadvantage publishers. They need to control and own that data and only share it at the point of sale. 
We're seeing programmatic direct growing in popularity among both publishers and buyers – how do you see the buying method evolving in this region specifically?
Programmatic direct is expected to overtake real-time bidding in the UK this year as the most popular programmatic advertising model, and we see a similar pattern in other established markets such as Germany. And, while the proportion of programmatic direct spend is lower in Southern and Eastern Europe, adoption is rising rapidly. Overall, OpenX has seen around 500% year-on-year growth in programmatic direct across its global platform.
There is a perception that programmatic direct limits scale, but this is no longer the case. Multi-publisher deals – which we utilise as a part of our programmatic direct offering – bundle together publishers by audience type, providing buyers with one source for trusted supply with global audience reach and instant scale.
The reality is programmatic direct is still executed based on knowledge and personal connections, so having people on the ground in different markets can impact its uptake in a dramatic way. Ultimately, programmatic direct will continue to grow across the whole region as buyers embrace the unique combination of quality inventory at scale and by continuing to grow their personal connections with key stakeholders.
Quality also remains a huge concern across digital advertising. What does the industry need to do to raise the bar on ad quality more widely?
Buying, publishing, and technology communities need to come together and fight fraud, especially in the video space, where there are the greatest number of fraudulent impressions due to higher CPMs. Fraud is an issue for the entire industry but, ultimately, ad tech players will need to provide the cure.
Third-party affirmation of ad quality is going to be critical. Brand owners are avoiding programmatic marketplaces because they are nervous of fraud, but that shouldn't be the case – wastage exists across all mediums. In every other traditional medium there is a common currency for quality; but in the digital space there are multiple vendors claiming visibility or quality scores, or policing parameters. The industry must agree on a common currency and work towards it, making it standard across the industry.
We need a certification process so buyers can trade with impunity within programmatic marketplaces across multiple smaller publishers that sit within that space, and not just with the big names where they are more confident about quality. Brands should not feel limited to buying campaigns on very specific sites ­–­ rather they should feel confident in the technology and feel the need to unlock the true value of programmatic advertising to reach audiences wherever they are, in a safe environment, and at scale.
While quality is one of the key challenges facing the advertising industry, at OpenX we're optimistic about the future. The market has begun to consolidate around quality. This industry-wide strength and determination will help shake low-quality providers out of the ecosystem. The future looks bright.
TagsEMEASupply Side