Native Integration Between Adyoulike & AppNexus; Improve Digital Partners with Digital Element
by Sonja Kroll on 18th Aug 2017 in News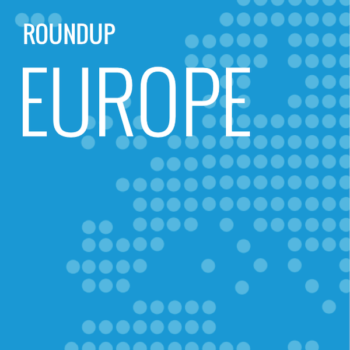 ExchangeWire rounds up some of the biggest stories in the European digital advertising space. In this week's edition: Adyoulike and AppNexus integrate; Improve Digital partners with Digital Element; Plista and Jivox are teaming up; GumGum uses standardised IDs; Cooperation between Narrative and Adbrain; and Alliant's purchasing data for RTBIQ.
Adyoulike & AppNexus integrate for Native
A new strategic partnership is to bring the Adyoulike native advertising SSP together with the AppNexus' platform. Using the OpenRTB 2.3 standard to deliver in-feed native content, Adyoulike will programmatically connect their platform with AppNexus, expanding the range of publishers on offer. Advertisers and agencies, in turn, can expand their native reach across Adyoulike's network.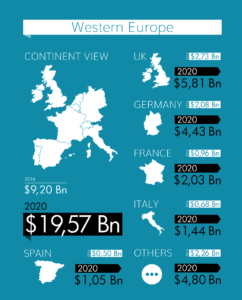 Both companies are hoping to expand their native programmatic reach through the new partnership.
Francis Turner, general manager US and CRO, Adyoulike, comments: "This partnership with AppNexus is another great demonstration of how native advertising is gaining in importance and how advertisers, agencies, and brand marketers can benefit from both using programmatic technology to create highly targeted campaigns with that of in-feed native advertising to reach greater audiences and access more publishers worldwide."
Patrick McCarthy, SVP marketplace partnerships, AppNexus adds: "With this partnership, we look forward to further scaling native into a major marketing channel."
Adyoulike and AppNexus already gained experience with a previous partnership on a native advertising exchange in 2015.
Improve Digital uses Digital Element's targeting solution
Advertising platform Improve Digital is enhancing their targeting with new IP-geolocation technology from Digital Element. The hyperlocal targeting solution NetAcuity now works within Improve Digital's monetisation platform, 360 Polaris, which manages monetisation for Improve Digital media partners and brand clients.
With the integration of NetAcuity, Improve Digital hopes to help clients serve relevant, targeted ads to consumers, based on consumer data provided by Digital Element. The technology combines infrastructure analysis with insight gleaned from a network of global commercial partners to better map the internet, providing granular and accurate hyperlocal geotargeting data.
"Our business is built on providing accurate insights into high-value ad inventory and audiences, being a trusted and transparent partner to our clients, and serving the best interests of publishers, content providers, and broadcasters", commented Garry Turkington, chief technology officer of Improve Digital.
"The quality of service we provide depends on a reliable, transparent, and trusted source of data, and Digital Element's geolocation technology broadens and complements our product offering both globally and locally, further elevating our position in the marketplace."
plista partners with Jivox
With native a driver of digital ad spend, plista and Jivox are teaming up to combine the audience data of the Xaxis daughter with Jivox' IQ platform. The partnership is to bring plista's audience insights together with native advertising technology, enabling real-time creative optimisation for programmatic native advertising.
"Every marketer today is challenged to engage their audiences in ways that are welcomed. One thing no marketer can afford is delivering messages consumers see as irrelevant", says Elizabeth Harrington, head of plista North America, Xaxis. "plista's native formats, as powered by Jivox, allow creatives to identify and meaningfully engage audiences in real time. With our programmatic technology, we enable brands to deliver ads that are relevant, consistent, and seamless across channels, formats, and devices."
The new optimisation solution adheres to the newly released IAB Dynamic Ad Standard. Advertisers can optimise ads on the basis of data, such as product preferences or demographics, to contextual triggers, such as time of day, day of the week, and weather conditions, thus customising ads for the audience depending on device and ad environment.
"plista's robust data sets and Jivox's AI-driven personalisation technology ensure brands can create relevant ad variations that fit across all digital platforms", adds Diaz Nesamoney, chairman and CEO, Jivox. "This is setting a standard for the industry and offers all marketers a starting point to serve precise, relevant creative executions to the right person at the right time – all within a premium native context."
GumGum implements DigiTrust's standardised ID system
DigiTrust's standardised ID system is a attempt at reducing the number of third-party requests on web pages in order to connect advertisers and publishers as smoothly as possible across the programmatic supply chain. Now marketing platform GumGum is supporting the standardised ID across its digital advertising platform as one of the first adopters.
"For too long, the digital advertising industry has faced an urgent question: how do we improve the user experience to convince consumers to avoid using ad blockers? The answer to me is clear: create a standardised ID that streamlines how ads are served and reduces the browser's demands on a user's CPU", says Ken Weiner, CTO, GumGum. "This is why we're so excited to be adopting DigiTrust's standardised ID across our platform. It completely removes the need to sync user cookies, since there is no need to translate any of the myriad anonymous user identifiers currently in circulation."
The benefits for the user are shorter browser load times – but even better, improved audience recognition, thanks to the ID system, could cut costs for DSPs and thus improve revenues for publishers. As Jordan Mitchell, CEO, DigiTrust, explains: "At a time when it is proving difficult for independent publishers to match the scale of Facebook or Google's advertising platforms, it is our goal to level this playing field while improving the internet for both advertisers and users."
Recently SpotX also adopted the standardised ID system. The single ID initiative was launched by DigiTrust a year ago.
Narrative & Adbrain cooperate
Data marketplace Narrative and customer ID provider Adbrain are partnering as a cross-device data source for Narrative's newly launched Data Commercialisation Platform. Based on Adbrain cross-device data, the Narrative DCP is hoping to expand Narrative's reach while offering more bang for marketer's buck.
"Our mission is to make data access, acquisition, and integration as simple and expedient as possible by transparently connecting data owners with relevant data acquirers", says Bryan Everett, president at Narrative.
"Our customers are consistently trying to tie together the data that they acquire through Narrative's marketplace with highly scalable and accurate identity data that is portable to a variety of different ecosystems for execution. Adbrain is a perfect fit for this, given its global reach, intelligent cross-device technology, and unique position in the market as being media-agnostic with industry-leading ID mapping capabilities."
"We're excited to be an early adopter of Narrative's revolutionary new platform," said Gareth Davies, CEO, Adbrain. "The partnership with Narrative opens up a new network of potential clients for Adbrain, given the broad base of buyers that are connected to the marketplace. It's a huge step forward for the market to have easy access to customer identity resolution data; and given the transparent nature of the platform, we're looking forward to building strong relationships with a whole new set of demand partners."
Connecting RTBIQ advertisers with Alliant's purchasing data
RTBiQ is a cross-device, cross-format demand-side platform. With a new partnership with Alliant, the platform wants to provide data and insights into consumer behaviours for advertisers.
According to Richard Lowden, CEP, RTBIQ: "By partnering with Alliant, we are bringing on new, more strategic data points for our advertisers to decision on. This insight into consumer behaviour delivers accurate audiences, so advertisers can target their most profitable prospects."
Alliant's audience data includes social, auto, demographic, lifestyle, and homeownership data, helping RTBiQ's advertisers access to data-enriched audiences and the ability to benefit from detailed purchase behaviours to create more carefully defined custom audiences.
"Audiences are continuing to shift towards mobile and other connected devices", said Donna Hamilton, Alliant's SVP of products & partnerships. "We're excited to partner with RTBiQ's mobile-first platform to provide their advertisers with quality audiences and reliable data designed to build audiences."