The More We Can Predict, The Better We Can Deliver: Q&A with Haylee Adkins, Global Head of Client Strategy, Drawbridge
by Sonja Kroll on 23rd Aug 2017 in News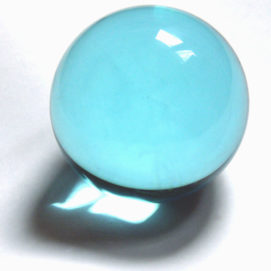 Data alone doesn't make marketing relevant. With personalisation at the top of many marketers' lists, cross-device identity-based marketing is gaining traction. ExchangeWire chats with Haylee Adkins (pictured below), global head of strategy, Drawbridge, about the developments in ID-based marketing and how machine learning will help make advertising more relevant.
ExchangeWire: Drawbridge is focusing on identity-based marketing. Is mere data not good enough anymore?
Haylee Adkins: It's not that data isn't good enough… it's that data is typically incomplete. Brands may have data on consumers in a siloed fashion, i.e. on their mobile device, on their desktop device, or via email, but that's only one touchpoint. Drawbridge connects all of the disparate data points under a single unique user, which allows brands and advertisers to see a more holistic picture as it relates to targeting and ROI and other personalisation use cases.
Is cross-device identity-matching going far enough? What about other ID indicators?
The answer depends on your exact application of data. But, in general, we see 'cross-device' as one aspect of identity. Identity includes things like your name and address, that Drawbridge isn't interested in – that's not our area of expertise. But a lot of retailers, for example, have things like name, and email, and even credit card info – but they'll be the first to tell you that it isn't enough. They need the cross-device identity aspect to truly understand consumers and drive better customer experiences across all of those channels. So, it's a combination of digital, physical, probabilistic, deterministic, user-provided, and technology-driven data.
Drawbridge added programmatic TV capabilities to your platform earlier this year. With viewership figures slipping, what's the point in investing in TV advertising?
It's true that traditional TV viewership is slipping – one-in-five cable subscribers have cut the cord, and half of all households have some sort of streaming services. But those are macro trends. On the micro level, baby boomers haven't left cable – it's the millennials who are driving this. So, as a result, if you ditch TV advertising and go purely digital, you're missing the boomers – who still have lots of money to spend. And, of course, the opposite is true by going with TV only. So we think the best approach is still a mix of TV and digital; but by leveraging programmatic TV it becomes more targetable and measurable, so it's the best of both worlds.
Where is machine learning going to take us in the future?
Machine learning and AI are changing the face of so many industries. We're focused on empowering brands to give their customers better experiences – whether that's personalised product recommendations, custom content, or more relevant ads. Personally, I'm anticipating major developments in emotional intelligence, which is very relevant to what we're solving for at Drawbridge. The more we can predict what's important to consumers and why, via machine-learning technology, and also how their needs are changing based on circumstances and environment, the better we can deliver products that are meaningful and relevant to them.
Drawbridge is one of the very few companies in the ad tech space that was founded and is led by a woman, Kamakshi Sivaramakrishnan. With your experience of other companies in the industry, does it make a difference to have a woman in a leadership role?
I'm so proud that my CEO is shattering stereotypes. Not only as it relates to being a woman, but also that she immigrated to the US and is one of the few female Indian CEOs in Silicon Valley. So, yes, this makes a huge difference to me on a personal level, but also for Drawbridge's culture. It matters that we promote diversity because our employees come into work every day knowing that they can personally impact the company's success, no matter their gender, ethnicity, or background.
TagsCross-DeviceData