Identity Marketing is the New Nurture Marketing: Q&A with Mike Sands, Signal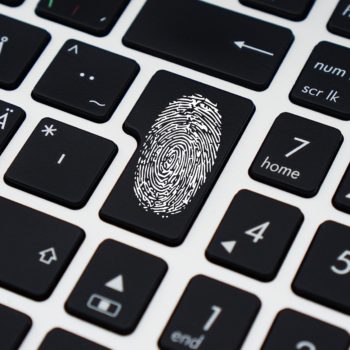 Identity marketing has been around for years, but has now evolved from email into the programmatic space to better target known customers and audiences at scale. But, as Mike Sands, CEO and co-founder, Signal, tells ExchangeWire, there are a few things that marketers need to consider in order to activate identity marketing into their own marketing mix.
ExchangeWire: What does identity management, or identity-based marketing, mean to you, and how has it evolved? 
Mike Sands: Twenty years ago, 'identity-based marketing' on the internet was essentially ruled by email. Marketers finally had a way to connect with known users and understand how they interacted. Flash-forward to today, and digital marketing has evolved into a programmatic, data-driven ecosystem overrun by DSPs and DMPs promising a more efficient way to deliver audiences at scale at the lowest CPM. The new face of identity-based marketing is the convergence of marketing to known users and mass marketing.
As a former CMO, I know one thing has remained true: if a marketer can reach a known customer, the brand is going to see approximately 20-30 times the return on marketing investments. That's why email marketing is so successful – but there are only so many times you can email a customer. So, how else can you reach them?
Riding the trend that Facebook started three years ago with its people-based marketing solution, Custom Audiences, a new breed of technology solutions now exists to resolve customer identity across channels and devices for media targeting and insights. Identity-based marketing gives marketers the ability to recognise customers and use that data to target them on owned and paid media channels, essentially turning an audience-based channel into a 1:1 channel.
How is Signal's approach different than a traditional DMP or onboarding system?
DMPs were designed to help brands discover more about their customers to inform their acquisition-focused advertising. They were built to manage anonymous cookie-based audience segments, not identity. In fact, most DMPs rely on secondary systems, or onboarding vendors, to batch upload their customer file and match it against cookies to create offline customer segments. These static, cookie-based segments do not provide a single, up-to-date view of customers, and can't be easily ported to brand-owned channels and analytics systems.
By contrast, the Signal Customer Identity Solution is purpose-built to empower brands to unify their cross-channel customer data and activate identity across the enterprise. It manages data around a persistent profile that continuously connects new customer data and enables it for real-time activation across paid and owned channels. By organising data around a stable customer identifier, versus a fragile cookie, Signal enables brands to continuously activate data across the lifetime of the customer. Our solution also returns data to brand systems for insights and attribution.
How should the modern CMO implement identity within the marketing mix? And why should identity be always-on?
The modern CMO realises that identity is an asset that can be used across the enterprise to improve the entire business, not just marketing. Essentially, identity is the connection point between all consumer interactions, online and off, past and present. Insights into customer interests and behaviours can be used to inform new product offerings, e-commerce, better processes for customer service and fulfillment, even smarter investments.
With a holistic, always-available identity asset, marketers can relevantly engage customers at critical moments at any touchpoint – in a store, on the web, within an app, through email or digital ads, even call centres. It can't be like this: "Well, someone hit my website at this moment, but my identity wasn't on because we weren't running a campaign." Identity resolution must be a persistent and ongoing process.
People aren't going to give up the convenience of always being connected on any device. That's why it's imperative that identity resolution be rooted in customer profiles built from persistent, deterministic IDs, as opposed to short-lived, cookie-based data. Customers don't disappear once a campaign ends, so neither should the ability to identify them.
What are the continuing challenges that marketers face implementing identity marketing?
Organisational challenges are certainly part of it. Marketers are working with multiple tech solutions, their data strewn among dozens of platforms, channels, and applications. Separate teams are created and budgets allocated for each piece of the marketing stack. A single technology solution that integrates all of a brand's customer data is the first and best way to solve these organisational challenges.
Another challenge is that marketers still spend more on acquisition than retention. This baffles me. Nearly 80% of profits in a given year come from existing customers, and yet marketers still spend 16 times more on the never-ending cycle of trying to win more customers and make them profitable, rather than focusing on the customers they've already got.
Identity is really the evolution of nurture marketing: this used to be a customer, so how do I get them back? I think we are hitting a unique inflection point in which brands are finally catching up with technology and realising that it provides new solutions to very old problems.
What can retailers and marketers do to control their data and maintain relationships with the customer?
Simply put, retailers and marketers need to own their data. And, right now, many don't. They have either invested heavily in a marketing stack they believe is going to give them an end-to-end solution, or opted for best-of-breed technologies. Either way, most brands are giving up control of their first-party data to a vendor, leaving them with siloed data sets that make true identity resolution impossible. Plus, if a brand pulls the plug on a vendor, the customer data disappears along with it.
For brands to control their data, it must be their asset, not that of a third party. Think Facebook, or any other walled garden that doesn't share back user-level insights. When brands miss huge chunks of the consumer journey, they can't close the loop on attribution, let alone gain visibility into what customers need now and may desire tomorrow. Customer data must be an asset that a brand can use at will, without restriction, to maintain consistent and meaningful connections with customers across channels and throughout the lifetime of a relationship.
What do you see as the future of identity marketing and where would you like to see it go from here? 
Right now, brands have better first-party data than publishers. But publishers can catch up.
The publisher view is that advertisers and brands are getting smarter about how to target, and are bringing targeting in-house. Many aspects of programmatic have been imbalanced, and that has forced publisher inventory down to pennies. Publishers want to monetise their inventory, and they need to start making money again. Using Facebook as a guidepost, publishers equipped with identity can now compete with more valuable inventory. Identity balances the playing field.
I see the concept of identity-based marketing flipping over into the publishing space in about three years. It's an important industry trend, because we need publishers to be able to make the marketing and advertising ecosystem work.