German Court Decides in Eyeo's Favour; GroupM Softens Viewability Requirements
by Sonja Kroll on 25th Aug 2017 in News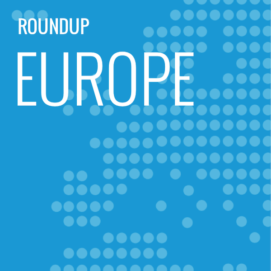 ExchangeWire rounds up some of the biggest stories in the European digital advertising space. In this week's edition: Ad blockers triumph in German court case; GroupM announces new viewability standards; Pretty pictures for Taboola; Digital Element and Taboola partner; and Two partnerships for Drawbridge.
German court decides in favour of ad blocker – again
Yet another victory for ad blockers in Germany. In the latest legal dispute between AdblockPlus developer Eyeo and several German media companies, the publishers again had to face defeat. Media conglomerate ProSieben Sat1, newspaper Süddeutsche Zeitung, and internet company IP Deutschland had argued that Eyeo is violating German competition laws by restricting ad displays and charging for whitelisting.
The publishers were suing for damages, as use of the ad-block software obstructs the publishers' chance of advertising revenue. The Munich court did not agree and decided in favour of Eyeo, allowing the Cologne company to continue selling their ad-block software. While the Munich court followed a previous ruling of a court in Cologne, which had declared ad blockers legal and admissible last year, the Cologne judges had not approved of Eyeo's whitelisting practice.
Eyeo's CEO Till Faida interprets the courts decision as a triumph for user rights: "The verdict once again strengthens user rights, which we use with our products." However, Eyeo is also signalling willingness to talk with publishers: "We hope to begin a constructive dialogue with the publishers and website operators outside the courtroom. We are keen to find solutions that work equally well for users and providers."
New viewability standards for GroupM
GroupM is lowering their viewability standards – at least when it comes to ads on Facebook and Co. After initially campaigning for stricter viewability standards years ago, the WPP daughter is now introducing new, softer requirements for ad viewability.
According to their new standards, an ad has been in-view if 100% of its pixels have been seen for a minimum of one second. In the past, GroupM considered an ad 'seen' when 100% of the pixels were in view for any length of time. The adjustments are due to the changes in user behaviour, GroupM says: "With user behaviours in mobile and social newsfeed environments, where they sometimes scroll too quickly to see ads, GroupM has strengthened its standard and now requires a one-second duration for the time a display ad passes through the viewable screen."
For video ads, GroupM is relaxing the prior rule that videos had to be initiated by users – now, a video ad is considered in-view if at least 50% of the video has been seen, even if the sound is off or if the video was initiated by autoplay.
"Our ambition is to offer clients the absolute best quality digital media in every market", reassures John Montgomery, executive vice president brand safety, GroupM. "By working with clients and progressive media and technology partners, we can help shape the digital marketplace for the better." Supporting the viewability efforts of GroupM are media partners such as Hulu, Spotify, Teads, comScore, DoubleVerify, Integral Ad Science, and Moat.
Taboola partners with Getty Images for creative testing
Pretty pictures for Taboola. The discovery platform has just announced a partnership with Getty Images, to supply attractive images with their content-discovery campaigns. Taboola customers can pair their uploaded content with relevant, suggested images from Getty. Marketers can further refine the image options by adding or removing keywords to generate more relevant suggestions.
"We want every Taboola campaign to be both simple to launch and as successful as possible", says Adam Singolda, CEO and founder at Taboola. "Our partnership with Getty Images will make it quick and seamless for marketers to choose from an array of high-quality, relevant images for each campaign, test and optimise those images for performance, and maximise results."
The cooperation between Getty and Taboola is an attempt at making it easier for marketers to test multiple headlines and illustrations within Taboola's platform, providing creative testing with insights into the winning creative combinations that generate the most engagement and conversions.
Digital Element provides location ID technology for Taboola
Thanks to a new partnership with Digital Element, content discovery platform Taboola is going to use Digital Element's technology to identify user locations, connection speed, and connection type. Facilitated through Digital Element's Netcuity Pulse offer, Taboola will be able to compile WiFi connection-type data that is relevant – for instance, for the promotion of mobile app downloads.
"By integrating our IP geolocation data into their platform, Taboola is able to include an accurate IP signal into its algorithms and improve its services", said Elena Vega, Southern Europe business development director at Digital Element.
Digital Element's NetAcuity Pulse is based on IP location information derived from mobile devices, on-device-location transactions, and internet routing infrastructure, allowing targeting on the basis of the current location of a user at a specific point in time, regardless of device. Information can include whether or not the connection is being made through a WiFi network, the user's point-in-time geographic location, and whether a home or business hotspot is in use.
Drawbridge partners with TripleLift and Knorex
An integration with TripleLift is to bolster native capabilities within Drawbridge's cross-device platform. "Native makes up more than half of all digital display spend, according to eMarketer, and the numbers for mobile are even higher, with both seeing double-digit growth, even outside of the social platforms", says Drawbridge head of supply acquisition, Mark Granger. "Clearly, this is a format that our brand and agency customers are accustomed to and are focusing on, and their needs drive our strategy."
Katie Glass, vice president of partnerships, TripleLift, comments: "This partnership goes hand-in-hand with our growing monthly ad requests on mobile, allowing Drawbridge's cross-device capability to help brands reach consumers everywhere, on any device, in a more compelling format. Our exchange echoes the growth in native mobile demand, as more than 60% of our supply is now mobile-enabled."
At the same time, Drawbridge is also teaming up with Asia-based full-stack platform Knorex, providing cross-device data for reach and attribution. Drawbridge COO Winston Crawford is pleased to expand the reach of the technology into Asia: "There are not many places where digital devices, specifically smartphones, are as actively used in everyday life as much as in the Asia-Pacific region; and this fragmented digital behaviour makes it difficult for marketers to provide personalised experiences for their customers. It's great to see further international adoption of our technology as we continue our quest to become a universal standard for identity."
Commenting to ExchangeWire, Drawbridge says: "These two new partnerships show momentum for both sides of our business. Our cross-device platform continues to be the one-stop shop for campaign set-up, management, and reporting for brands and agencies on a managed or self-service basis, and these added native advertising capabilities represent further value that we're adding for our clients. On the graph data licensing side of our business, we continue to drive global adoption, and KNOREX is a great example of an international partner that's helping to move us closer to our ultimate goal of becoming the global standard for anonymized identity – and a true alternative to the walled gardens."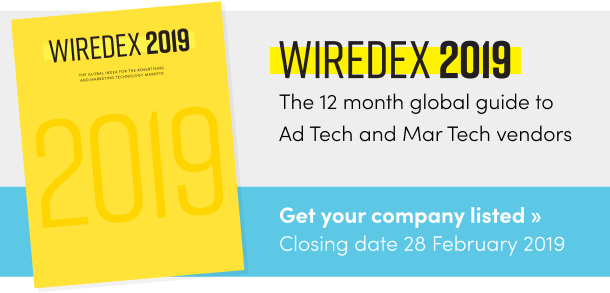 TagsEMEAProgrammatic