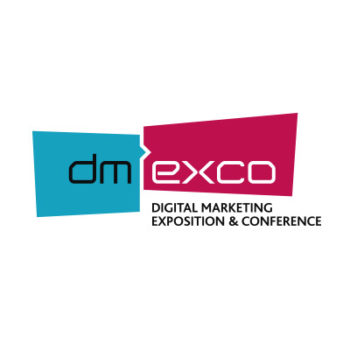 The annual dmexco conference in Cologne is almost upon us again. The year so far has offered up a plethora of hot talking points within the advertising industry – but will they still be the talk of the town, or the halls of the Koelnmesse next week? ExchangeWire asks industry experts what they expect to be the key themes at dmexco 2017 and they certainly had plenty to say.
What does Marc Pritchard have to say?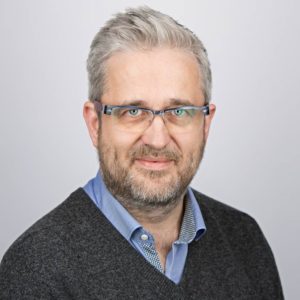 "Whilst many are likely to predict key themes for dmexco17, in-vogue topics such as (amongst others) AI, blockchain, or AR, there is going to be one key area that everyone really cares about – and that's what Marc Pritchard has to say about the state of the industry. And that's because what he says sets the tone for the needs of most of the big brands, and actually changes behaviours on the buy side, thus impacting everyone. He recently claimed that the industry was about 50-60% towards achieving the goals set (related to agency transparency, the eradication of fraud, and third-party viewability). This seems somewhat generous, given some of the serious issues that have been put under the spotlight this year (particularly around brand safety), so hearing his latest assessment of the market is the one thing that will drive many company's product roadmaps for the remainder of the year."
Gavin Stirrat, MD, Voluum
Reassurance of safety, security & transparency
"In the tumultuous year since dmexco 2016, brand safety disasters for Google and others, fake news and big data usurping democracy, ANA's scathing report on agency transparency, and the seemingly ever-growing ad fraud and viewability crises have dominated the automated digital media news. It's unsurprising that buyers are reportedly reviewing their programmatic spend in this apparently most dystopian of ecosystems. So what to expect from dmexco 2017? It seems very likely that any ad tech vendor worth their salt will be keen to use dmexco as a platform to reassure frightened marketers that their particular solutions provide more safety, greater security, and are truly transparent and trustworthy. But we need less talk and more action for an industry which is often guilty of developing more collateral than product. A truly ethical approach to business has to be at the core of everything a company does in order to initiate real change. Marketers will continue to demand full transparency of media costs and margins from their campaigns with actionable insights in order to demonstrate true value. The vendors who do this will still be around for dmexco 2018."
Ben Humphry, Chief Strategy Officer, iotec
Data accessibility & regulation
"dmexco acts as back-to-school for the digital marketing ecosystem. With the 2017 session right around the corner, there are two specific themes which we believe will take precedence during conversations: i) data accessibility and manoeuvrability, and ii) global privacy compliance with GDPR looming. Previous years' themes focused on identity cross-device, so these new topics lend themselves nicely to the continued innovation the industry has seen in addressing the overarching goal of all marketers. It is more important now for us as an industry to prove the value of programmatic outside of the walled gardens – and to do so, we must think globally."
Keith Petri, Chief Strategy Officer, Screen6
Ensuring the publisher's future
"During our time at dmexco we'll be keen to learn more about newly launched offerings that are helping publishers drive their businesses forward. For too long, there has been an imbalance of power in the industry weighted towards the dominant buy-side at the, quite literal, expense of the sell-side. Mobile ad spend continues to rocket, but publishers are still struggling commercially, despite being the glue that holds the entire landscape together. Free content is an expectation, and the buy side seems to focus on the value generated by mass-market premium publishers only. It's no exaggeration to say that the market is now flooded with DSPs, but this hasn't helped solve the key issues publishers are facing – if anything it's added confusion, as publishers struggle to determine the genuine partners from those operating merely as sales houses. It's a worrying situation that needs to be remedied; and that's why we are hoping dmexco will be a showcase for new solutions that support and benefit publishers so we can begin to realise equality in the industry."
Max Pepe, VP Marketing, Mozoo
Data regulation & ad blocking

"GDPR is clearly going to be a big point of discussion at this year's dmexco. I'm particularly interested in Arne Kirchem's talk; the chairman of OWM and head of media at Unilever will present the position of advertisers and explain what the new standards mean for companies and debate the effect of regulation on ad blocking. Here's hoping that we will have moved on from the doom mongering around how regulation is going to massively disrupt our industry and start discussing how it presents a positive opportunity for best practice in terms of engaging with consumers as our top priority. We should not have needed EU regulators to step in for this to happen; and I'm looking forward to discussing the 'contract of consent' that businesses have with consumers around their data, notably how it can be collected and applied intelligently in the new age of data protection that we're entering."
James Collier, Chief Revenue Officer, Rainbow
With GDPR looming, it should be 'location', but it won't be
"Apart from a speaker topic on the future of vehicle advertising, which touches on GPS, nothing on the dmexco agenda discusses location. Location data should be top of minds for the industry at this point, especially with GDPR just around the corner. Marketing attribution and transparency will likely emerge as the big hitting topics out of dmexco, as they remain an insecurity for marketers. High-quality location data would improve both of these issues. It benefits the accuracy of attribution and improves transparency, therefore adding value the wider industry."
Mark Slade, MD, Proxama
Making advertising safer & more effective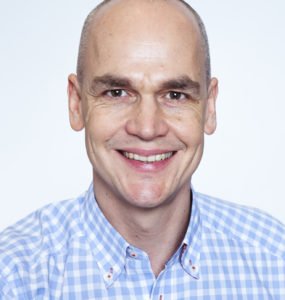 "Transparency will be the word on everyone's lips this year, as we try to get to the bottom of what true transparency really means. For me, transparency is about objectivity. To truly represent one part of the market, you have to focus on that one part. It's also about price and freedom of choice over who to work with, whether that's data partners or ad-verification tools. Other hot topics will include the changing role of agencies as brands take more control over their ad spend, and marketplace quality. I'm particularly excited to talk about the latter, as we've recently announced our move to filter every single ad globally before it is bought – through a partnership with White Ops – and make sure there is a human on the other end of every impression served by The Trade Desk. I'm looking forward to hearing about what else we can do to make online advertising safer and more effective for brands."
Sacha Berlik, Managing Director EMEA, The Trade Desk
Delivering better value to advertisers 
"Three topics that are likely to be looming front-of-mind are, unfortunately, triggered by challenges to the industry in 2017. Firstly, viewability and video ad performance are back to the forefront as GroupM, amongst others, roll-out new standards by which media owners are expected to deliver. This is a conversation which has been building all year as advertisers put further pressure on their agencies to deliver verified and quality inventory. The industry shouldn't see these as a negative but, rather, a correction to ensure inventory bought and sold is what advertisers and consumers rightly expect it to be. Secondly, there is some nervousness around a tough H1 for many agency holding companies, as advertisers take a more conservative view of investment with Brexit looming and general uncertainty in the macro-economic sense. There are some indications that certain CMOs are under pressure to make more from less, now more than ever. As a result of these two rather gloomy trends, I expect conversation to be positive around how incumbents and innovative companies can work together in order to deliver better value and results to advertisers and, importantly, drive incremental growth going into Q4 and 2018. I believe the way to do this is through driving more verifiable engagement with advertising, not least as the branded content market continues to grow and evolve."
Daniel Fisher, MD (Europe), Playbuzz 
Innovation & growth during transformative times
"I'm very excited to see the session with one of LinkedIn's founders, Allen Blue, which will focus on how businesses can ensure they have the right people, skills, and cultures to innovate and grow in this period of unprecedented transformation. Like many people in Cologne, I will be looking out for the latest in ad tech developments, but even more so how this technology will rise to one of the biggest challenges facing our industry: trust."
Henry Clifford-Jones, Director of Marketing Solutions, Central, Southern Europe and MENA, LinkedIn
What's next for AI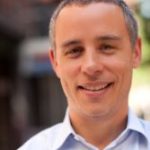 "There'll be no points for guessing AI will be one – if not 'the' – hot topic among dmexco dwellers next week. Scanning the agenda, I can see numerous debates covering various AI issues, such as its future impact on digital media, where the line between machine learning and AI falls, and which AI processes companies should prioritise. Needless to say, in this day and age, marketing practices need to be powered by AI if companies want to stay ahead of the game. But it needs to be remembered that, despite the hype, AI is still in its infancy where marketing is concerned. Currently, AI's greatest ability is to accurately predict the right audiences to target to achieve optimal campaign performance. The next leap will be to leverage the power of AI to help assemble and deliver the perfect creative to that audience by optimising the audience and creative together. dmexco will be an opportunity to learn about what's next for AI and how we can expect this game-changing technology to further enhance marketing efforts over the next few years."
Andrew Bloom, GM EMEA, Sizmek
The next wave of data-driven marketing
"One theme we're expecting to prevail at this year's dmexco, is data quality. Being able to reach the right customer, at the right time, with the right message is often cited as the Holy Grail of marketing. However, in today's increasingly digital world, there is a volume of data being generated that is almost unthinkable in its scale and many businesses are struggling to keep up. Similarly, in an age where brands have a seemingly endless amount of information on their customers, irrelevant messaging will no longer be tolerated. With GDPR on the horizon, every marketer's main concern is now how to collect accurate and up-to-date customer data. I'm personally looking forward to hearing how other brands are preparing for this next wave of data-driven marketing."
Steffen Preuschoff, VP Sales Europe,  Addressy
Connected & compliant real-time data will take centre stage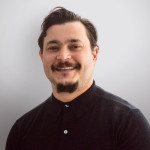 "Today's increasingly connected world is generating a plethora of real-time data analytics and consumer insights, which can be mined to make smarter business and marketing decisions. Businesses now have the opportunity to develop a unified view of their consumers, but the sheer quantity of data available in a connected world can be overwhelming and datasets fragmented. Furthermore, the upcoming General Data Protection Regulation (GDPR) is raising many questions around data compliance and legalities. With the new regulations coming into force from 25 May, 2018, I expect this year's dmexco to be a hotbed of conversation on how businesses can prepare their data strategies for a new smart, privacy-focused world."
Ken Parnham, General Manager Europe, Near
What about what the brands are doing?
"Whilst dmexco's conference schedule is chock-full of discussion around emerging technologies such as machine learning, AI, and voice, I'm interested most in what advertisers are doing successfully in the 'here and now'. Less theory, and more action! I find it compelling and exciting to hear what brands are doing right now: for instance, how might a margarine brand take the challenge of voice search and 'own the fridge', to how advertisers are changing and adapting creative for today's consumer."
Jo Sutherland, UK MD, Fetch
Tangible opportunities in AI & machine learning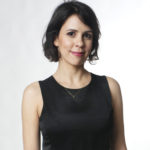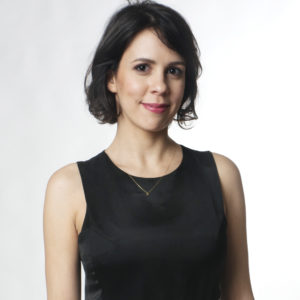 "There will be no escaping AI at this year's dmexco. But to cut through the noise and stay ahead of the game, our conversations must be around the tangible opportunities that will allow machine learning and AI to help digital advertising achieve efficiency, but also empower creativity – both now, as well as in the future. There will no doubt be major discussions around the duopoly – advertisers will always be concerned with updates coming from the tech giants – such as Facebook's launch of Watch and how this continues to ensure that they reach consumers with ads within their online parameters. But it's not only the digital leaders that advertisers are challenged by – the increasingly fragmented media landscape will form the basis of many conversations, both on and off the stage. With the customer journey taking place across multiple platforms and devices – particularly mobile – it will be interesting to hear different viewpoints on how the industry can implement cross-device solutions to plan for investments, continue to deliver tailored ads, and accurately attribute results."
Claudia Collu, Chief Commercial Officer, MainAd
Dialogue dominated by brand safety & fraud
"dmexco continues to provide a key platform for industry leaders from around the world to debate the latest hot topics, and I believe brand safety and anti-fraud will continue to dominate any dialogue at an event like this, as it's a subject that always garners such strong opinions. Also high on the agenda will be the age-old debate over viewability, but with an emphasis on user engagement – if people are seeing my ads – how long do they see them for? Consumers are becoming more adept at avoiding ads, so ad blocking and alternative revenue approaches like subscription will remain an important conversation. Finally, I suspect inventory traders will be discussing supply path optimisation in order to keep optimising the relationship between sellers and buyers."
Andy Evans, CMO, Sovrn
The future redundancy of the bidder
"There have been some recent discussions bubbling up in tech circles around the use of header bidders and, in particular, concerns around their transparency and the reduced quality they bring. I believe this will continue to be debated in the halls of dmexco alongside the prediction that, in time, bidders may become redundant, with the industry looking towards a more sustainable path for programmatic. Like many digital ad trends, programmatic has evolved rapidly and has fast become an essential tool. The next stage is increasing adoption of native programmatic, which has the potential to boost scale and efficiency. And with native programmatic advancing rapidly – with 28% growth in UK native ad spend – it provides a remedy to the transparency issues that have long been associated with automated ad buying and an ability to provide brand safety guarantees."
Alex McIlvenny, UK Country Manager, Ligatus
Synergy between attribution & DMPs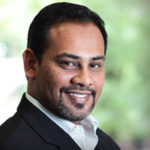 "We anticipate there will be a lot of talk about the intersection of audience and attribution. By and large, attribution has been focused on paid media channels, with the purpose of providing visibility into which channels and granular-level tactics like placement, creative, offer, etc. influence a conversion, when, and to what extent. Increasingly however, marketers are realising that the 'who' also plays a big part in attributed measurement as well. We're starting to see more synergy and convergence between the attribution and DMP worlds. When marketers are able to measure marketing and advertising tactics, in combination with customer and prospect attributes, they gain both the intelligence they need to optimise their budgets within and across channels, and deliver more relevant experiences that drive the business KPIs they care about most."
Manu Mathew, Co-founder and CEO, Visual IQ
The differentiation between AI & machine learning
"AI is going to be the phrase on everyone's lips at dmexco, just as it has dominated this year's media headlines. However, despite the excitement conjured by images of robotic futures, aside from IBM Watson and a small number of other companies, the ad tech industry is not yet using AI to its full potential. AI terminology has been adopted by marketers because it sounds impressive, but it's machine learning that is being used in it's place. The two have become synonymous with one another, but it's important to recognise they are not the same. AI is a computer's aptitude to think without programmed instructions. The focus for marketing needs to be on the algorithms that underpin AI, which make programmatic advertising possible. That is not to undervalue the importance of machine learning, but marketers need to refer to the tech correctly and differentiate the key concepts so that consumers have the opportunity to understand it."
Chris Dobson, CEO, The Exchange Lab
Consolidation & scaleability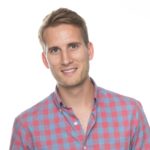 "The theme of dmexco this year will undoubtedly be consolidation, with lots of the companies that have exhibited in previous years now under new ownership. But that isn't to say there isn't space for startups and new entrants to the market. In fact, we fully anticipate seeing a real growth in more specialised businesses, especially those with AI capabilities. There's no doubt that the exit and funding route for ad tech companies has changed drastically over the years, with exits markedly lower than a few years ago. However, it's not exits that are the real funding challenge in ad tech; instead, where we see the biggest problem is with scaling businesses from startup seed funding to sustainable growth; and it's important that delegates this year understand that VCs or banks aren't the only way to finance growth and that optimising working capital should be a priority."
Matt Byrne, UK Director, FastPay
Marketer focus on platform-agnostic solutions
"Buoyed by a year's worth of public campaigning by P&G, marketers are more aware and less tolerant of the negative trade-offs that have been implicit in people-based marketing solutions to date, especially the fact that key identity assets remain locked within the walled gardens or lost in a complicated tangle of vendors and point solutions. This year at dmexco, marketers will bring a keen, scrutinising eye toward platform-agnostic solutions that can give the brand maximum transparency, portability, and ownership over identity data and resolution."
Kathy Menis, SVP of Marketing, Signal