GDPR-Compliance Is an Opportunity for Data Usage: Q&A with Themer Abourayan, Product Director, Platform161
by Sonja Kroll on 19th Sep 2017 in News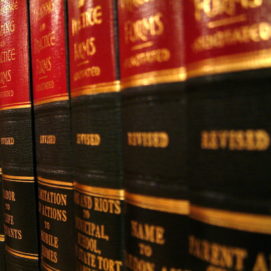 It may look like an inconvenience, having to prepare for GDPR, yet apart from the threats connected with the implementation of new regulation, there are also opportunities. In this Q&A, Themer Abourayan (pictured below), product director, Platform161, talks about the impact of the GDPR on advertisers and media agencies.
What are the biggest opportunities & threats around GDPR?
The European General Data Protection Regulation (GDPR) will come into effect on May 25, 2018. And it will have a huge impact on the way all types of companies run their businesses. At the same time, however, several studies have shown that more than half have not yet even started preparing for these drastic changes, thereby running the risk of incurring large fines.
Apart from the financial risk, the biggest threat is simply that without the right preparation and processes in place, you get audited and your daily business ends up disrupted. And that is always a possibility, especially if your country's authority isn't already 100% aware of how our industry works. This happened with many companies when the last round of new privacy laws was implemented (the so-called EU 'cookie law').
So, in case you are audited, it's very important to have everything clearly organised and set up. But, quite aside from GDPR, we also see these preparations as a good opportunity for our clients; because many of them have valuable and unique data. And when they are able to start using their own data, while also being GDPR-compliant, they have a huge advantage over their competitors, who are often still largely reliant on third-party data. This is because that type of data could become considerately less valuable and easy to access after GDPR comes into force.
How exactly has Platform161 approached GDPR?
Since the new regulations were announced, we started investigating what its implications would be for our organisation and our clients. From the outset, we appointed full-time staff to explore fully the question of data privacy. But bearing in mind that, as an advertising technology business, it's an issue that affects all company employees, everyone was involved to some extent. And, as you might expect, our clients were keen for us to share our learnings along the way. Of course, each business is at a different stage in their preparation. But since our approach, like our technology, is about offering a custom approach, we're well prepared for guiding all types of organisations to be fully GDPR-compliant.
Many agencies are already starting to organise information sessions on GDPR, but Platform161 is holding off on this. Why?
The reason for this is that we are awaiting the ePrivacy legislation. This is another European Union privacy regulation that complements GDPR. When that legislation is announced, we will really know exactly what the new regulations with regard to cookies are, for instance around profiling users, etc. Many companies 'forget' to mention this when informing their clients around GDPR.
In what way then do you inform and help clients preparing for the GDPR?
Every client, media agency, or advertiser receives custom advice from us. The reason for this is that, for an insurance company for example, the implications of GDPR may differ greatly from a media agency, or any other type of business. The same applies to the country or countries where a client operates. For Platform161, Europe is our core market, contrary to our competition, who are mainly focused on the US. And this is partly why we have such a strong focus in this area, and have put so much time and effort into getting it right.
You are planning for a relaunch of your platform very soon. Will it be in line with the new regulations?
Definitely. At Platform161, we are known for providing customisable and tailored solutions for our buyers, and adapting our platform to be GDPR-compliant is just the latest of those. In fact, our aim for the new platform is to be more customisable, user-friendly, and seamless than ever. At the same time, clients will have full control over their own data – how it is used, or what is extracted from it. And by applying an API solution, they can even place their own extra security layer over our technology.
TagsGDPRRegulation