Ad Industry Concerned Over Safari's New Cookie-Blocking Feature
by Diane Harding on 20th Sep 2017 in News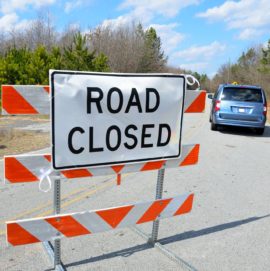 Yesterday, 19 September, Apple released the new iOS 11 update with significant changes to Safari, affecting the advertising community. The new feature will block cookies in the browser, which could hurt advertiser targeting and change the economic model of the current internet. The leading advertising groups in the industry have blasted Apple for this move and ExchangeWire have reached out to these experts to get their take on the matter.
One of the new features in Apple's new iOS 11 release, which includes updates to Safari, is called 'Intelligent Tracking Prevention'. This new feature integrates cookie-blocking technology into the browser settings, setting a 24-hour limit on ad targeting cookies, detecting and eliminating cookies and other data after this time period expires.
In the advertising community, this latest feature will make it harder for advertisers to reach and target users with advertisements, changing the "infrastructure of the modern internet" which "depends on consistent and generally applicable standards for cookies".
Last week, six major advertising groups published an open letter blasting Apple's new tracking restrictions in Safari with the new release. The letter is signed by the American Association of Advertising Agencies, the American Advertising Federation, the Association of National Advertisers, the Data & Marketing Association, the Interactive Advertising Bureau, and the Network Advertising Initiative.
"Blocking cookies in this manner will drive a wedge between brands and their customers, and it will make advertising more generic and less timely and useful. Put simply, machine-driven cookie choices do not represent user choice; they represent browser-manufacturer choice."
We reached out to the trade organisations that are "deeply concerned" with Apple's latest development for further thoughts.
The browser update is bad for consumers, bad for brands, and bad for the advertising-supported internet
"AAF finds it disappointing that Apple, in the interest of market differentiation and supposedly on behalf of their customers, would release a product that undermines consumer choice and control. We believe that the browser update is bad for consumers, bad for brands, and bad for the advertising-supported internet that provides such a wide variety of valuable free content and services."
Content will become more generic, services less useful, and advertising less relevant
"One of the greatest benefits to consumers of the online medium is the personalisation of content, services, and ads to meet their interests and needs. By arbitrarily blocking and deleting first-party cookies, Apple's Safari 11 move will forcibly depersonalise vast segments of the internet, so content will become more generic, services less useful, and advertising less relevant. Worse, this tectonic decision has been made as a change to Safari's defaults, thus overriding prior user preferences and depriving people of control over their own online experiences. This decision is bad for users, and it's bad for the economic model that supports free content and services online, as it reduces the relevance and value of the advertising that pays for those services. In short, it's a mistake at every level, and Apple should reconsider it."
Taking away choice from consumers restricts free flow of data
"The Data & Marketing Association champions the vibrant data-driven marketing ecosystem and all the ad-supported services consumers know and love. While we are reviewing the details of Apple's updates to the Safari browser, we are concerned by any changes that would take choice away from consumers by unnecessarily restricting the free flow of data. DMA will be examining these updates with this in mind and working with our members and industry partners to promote legitimate business practices that power the internet and give consumers the freedom to control their own user experiences."
Apple could prevent the types of digital ads that supports publishers
"Advertising is the engine that powers the internet experience, and consumers need to be in the driver's seat. Apple's unilateral actions run contrary to that fundamental principle, and could prevent the types of digital ads that support publishers all across the web."
This strategy will damage consumer privacy and threaten free, ad-supported content
"Apple's technology for the new Safari browser would render all third-party cookies inaccessible. This strategy will not only damage consumer privacy by making opt out cookies unreadable, but also threaten free, ad-supported content on the internet. Millions of consumers depend on NAI's opt-out tool to express their preferences on their digital advertising experience. The tool places an opt-out cookie when a consumer elects not to receive targeted advertising. The forthcoming version of Safari would override the cookies placed by NAI's tool, effectively removing consumer choice and replacing it with Apple's choice. Further, Apple's technology lacks nuance by not recognising many legitimate uses for third-party cookies. We hope Apple will rethink its plan and abide by long-held industry standards, which protect the modern digital advertising ecosystem."
TagsAd BlockingApple