Bringing Blockchain to Programmatic – Q&A with Zheng Zhang, CEO & Co-Founder, EnvisionX
by Sonja Kroll on 20th Sep 2017 in News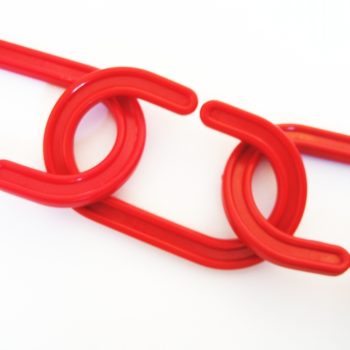 Everyone is talking about 'blockchain' – but why? In this Q&A with ExchangeWire, Zheng Zhang, CEO and co-founder of EnvisionX, anticipates that the industry will very quickly move into blockchain technology to, ultimately, address the transparency and fraud issues – and why they've been a 'headache' for a long time now.
ExchangeWire: You co-founded EnvisionX in 2014, what was your reason for starting the business?
Zheng Zhan: The idea for EnvisionX was born when my co-founder Vlad Kushka and I felt that there was a gap in the market for a product that would help advertisers to unlock easy advertising via trusted technology. We initially began as a digital marketplace, which evolved into one of our current products, today known as 'AdTrades'. This allowed for buyers to be able to access ad inventory easily and target their customers quickly at the right place and time on a global scale – and for sellers to maximise their revenue through the media inventory they offer. Today, it's now evolved into a digital ecosystem comprised of our self-serve DSP product AdCasts, and now BitCasts, our platform with integrated blockchain technology for extra security. Above all else, we have always strived to be a company driven by integrity, working to eliminate fraud, and pushing for honesty and openness. Generally working for the greater good of the advertising industry, so it's a trusted and safer place as a whole.
Having worked in the industry – what do you think are the major issues in programmatic that need to be addressed?
There are three main, and very crucial, issues in programmatic which are industry-acknowledged and cannot be ignored. Beneath them are a subset of issues which can hinder programmatic overall. If these issues are not dealt with quickly, by all tech players in the industry, the rapid success and innovation that programmatic pioneered over 10 years ago in digital advertising will just as quickly be unravelled if companies do not take responsibility. We are vigilant about tackling these issues and consistently do so everyday, whilst always planning ahead to see what more we could do to help the advertising industry.
Fraudulent activity: Fraud greatly impacts advert performance and wastes money for the buyer and, in turn, devalues the publisher's site and reputation. In fact, the the amount of global advertising revenue wasted on fraudulent traffic is estimated to reach USD$16.4bn (£12.13bn) by the end of 2017. It's something that, as an industry, we are incredibly conscious of and tackling fraud and working for the greater good of the industry as a whole is one of our core values of integrity. With one of our products, for example, we teamed up with a VIP partner for an exclusive integration to our proprietary technology in order to detect and remove fraudulent programmatic inventory for DSPs – all at no extra cost to the buyer. Why? So buyers can be confident of cleaner and higher performing traffic across all our SSPs bought through our marketplace.
Transparency: Buyers can't truly see where their money is being spent and to whom and how much of it can be attributed to what exactly; and there's lots of middlemen with hidden costs built in, so a lot of buyers' advertising budget is being wasted and this greatly affects not only their revenue but their trust for programmatic overall. A big focus for us this year has been our efforts to eliminate non-transparent, re-brokered traffic to address this issue. This effectively means that the distance between the buyer and seller is shortened so both parties can see what is happening and this, in turn, reduces wasted spend. For example, the buyer will know exactly where and whom they are buying from, and the seller will know who they are selling to.
Ad Quality: For example, with our AdTrades platform, through our AdGuards ad-flow management tool, and in a trusted partnership with TMT and GeoEdge, we're constantly working to safeguard our buyers from poor ad quality. This is a huge benefit to both buyer and seller, as it maintains trust and confidence on both sides. For the advertiser, maximising their campaign budget and, ultimately, the target consumer perceiving the brand face-value positively. For the seller, preventing any loss of traffic or revenue due to the running of slow or bad ads, which greatly impacts the user experience. We're constantly investing in ad quality to ensure buyers can maximise delivery of their campaign budget.
You recently announced that you are integrating blockchain technology into your existing platforms. Why did you make this decision?
To tackle the industry issues mentioned above and because we felt we really needed to bring about major change in order to do this. We care for our customers; and if the industry knows a portion of their advertising budget is being wasted due to fraudulent activity and lack of spend transparency, then we ought to do something about it, and it means developing and innovating. The fundamental mechanism of the blockchain is used to process and store data, which gives trust to all parties for transparency and fraud matter. So, we believe it's a piece of technology that will, ultimately, provide a justified and trustworthy transparency and lower fraud.
How will the integration of the technology directly benefit advertisers and marketers?
It will provide transparency for the buyer, showing them when a campaign is delivered how much of their money is being spent, and on which publisher. To reduce their costs, but increase their profits and the unwanted 'take fee' along the ad chain, it provides security and peace of mind for them. In turn, the publisher will see how much the buyer paid, as well as being paid more quickly (they will be able to monetise their online inventory and maintain brand reputation). This benefits everyone along the chain and will provide an extra layer of security, The ability for blockchain technology to provide a full audit trail of every transaction that is executed means it has the ability to tackle fraudulent activity,
With such innovative solutions quickly patching flaws, what do you think the future holds for automated advertising?
Programmatic advertising is already a big leap for automated advertising, compared to previously existing models and technology. However, as with most new technologies, there are undoubtable teething issues and the current programmatic advertising model has automated the campaign optimisation and delivery, but left the transparency and fraud protection unsolved. I anticipate the industry will very quickly move into blockchain technology to, ultimately, address the transparency and fraud issues, as they've been a headache for a long time now. Combining the existing programmatic advertising technology and the new blockchain technology, digital advertising will become a fully automated marketing channel with both delivery and verification automated.