Understanding the Evolution of the Chinese Digital Video Landscape
by Lindsay Rowntree on 25th Sep 2017 in News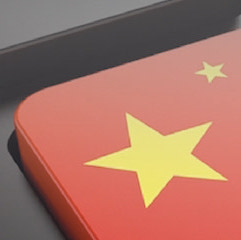 In association with iClick Interactive
Videos are becoming a staple in China's digital marketing landscape. Richard Johnson, commercial director, Europe, iClick Interactive, takes a look at what Chinese netizens are keeping their eyes glued to, in the latest instalment from the China Expert series.
Watching video online has long become part of the daily routine of internet users in China, a market in which 75% of internet users – a population of 548 million – are consumers of online videos.
Video as the channel of choice 
Understandably, video is now the top hit marketing channel among both local and overseas marketing professionals and agencies. According to eMarketer, overall digital ad spending in China will reach USD$50.3bn (£37bn) in 2017 – of which 72% will go to mobile channels. Video will be the fastest growing one among all digital ad formats, and is expected to overtake spending on traditional TV by 2021. Mobile video ad spending is expected to eclipse that of the US for the first time in 2020.
Short video is the latest hit
While short, viral clips have been favoured by internet users in the West, short videos are gaining traction in China as well. According to a 2016 report by Xunlei Kankan, a popular video service in China with 200 million monthly active users, short videos of 15 seconds or shorter are the most popular among Chinese users.
And it is most popular among the young and female. Based on our internal data, around 70% of the short video apps users in China are aged 35 or below, dominated by female audiences.
In response to this rapidly emerging trend, tech giants in China are now investing aggressively in short video apps and communities. While Tencent is investing USD$350m (£257.9m) in Kuaishou, a popular short video app in the market, Alibaba is putting in an amount on par to transform Tudou from a large online video platform to a short video community.
Users are content creators too
And gone are the days when videos were only produced by studio professionals. Chinese users nowadays don't just view videos online, but they also create content of their own. Although China has yet to have a ubiquitous disposable video sharing site like Snapchat, there's an increasing number of popular short video apps like Meipai and Miaopai that encourage users to upload and share video clips. Miaopai's parent company has even built a variety of professional video bases and studios for the community's use to encourage quality contributions.
Your tactics 
Below are a few tips from us on how brands can best leverage video to speak to their target audiences in China:
1. Short, striking video ads to capture Chinese users' short-span attention
Whether you're thinking to tell a brand story, launch a new product or service, or promote a Singles' Day offer, keep things short and sweet. Make sure your ad creative and message cater well to the Chinese taste and culture.
2. Engage via local influencers ('wang hong')
With companies realising the power of the combination of video and opinion leaders, the cohort of Chinese influencers has now created a massive 'fan economy' in China, allowing brands to find a personable (and financially viable) voice to reach out to the right audiences. One of the success cases is beauty blogger Zhang Da Yi ('Eve'), who has over 5.1 million fans on Weibo. She was invited by Taobao last year to conduct a four-hour live stream on the e-commerce website, during which she ate, talked with fans, and gave a tour of the factory and warehouse of her own store. The live broadcast garnered more than 410,000 viewers and over a million likes and generated 20 million yuan (~USD$3m [£2.2m]) in revenue within two hours.
3. Go for premium sites and apps
Buying video ads on premium mobile video apps and desktop/laptop video sites is an effective way to reach and engage quality audiences. As Chinese users get increasingly impatient with pre-roll video ads, adopting a data-driven approach in your video ad campaigns would ensure your ads reach the right audiences who would be interested in your offerings, and hence promoting the ad's view-through rate and subsequent conversion. iAccess, our China-targeting one-stop cross-channel targeting solution is designed to cater such needs, allowing marketers direct access to select premium Chinese inventories.
Despite the complexities of the market, by taking a data-driven approach and tailoring their campaigns accordingly, marketers can indeed receive the eyeballs they desire.
To learn more about how iClick Interactive may help with your China-targeting video strategy, email Richard Johnson (richard.johnson@i-click.com).