Smartphones Twice as Popular as PCs for Going Online; The Fastest-Growing Mobile Ad Formats
by Hugh Williams on 28th Sep 2017 in News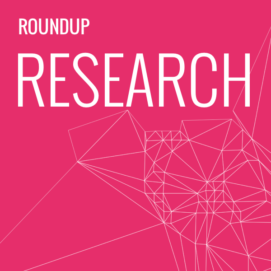 ExchangeWire Research's weekly roundup brings you up-to-date research findings from around the world, with additional insight provided by Rebecca Muir, head of research and analysis, ExchangeWire. In this week's edition: Smartphones twice as popular as PCs for going online; The fastest-growing mobile ad formats; and AI-powered Predictive Tech is Essential.
Smartphones twice as popular as PCs for going online
Twice as many adults use the internet on a smartphone than do on a desktop, as smartphones become the most popular device for going online at every hour of the day, according to research by Verto Analytics.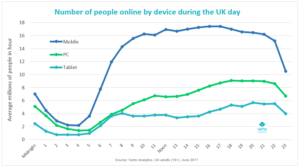 Smartphones account for 57% of people who go online, whilst traditional PCs account for 27%, and tablets 16%. The data also revealed that the most popular time of day for people to go online is between 5pm and 10pm, whilst actual usage (i.e. how long people spend online) is heaviest between 7pm and 8pm.
Smartphones are at their most dominant between 8am and 11am, when they account for 63% of people online – three times as many as are on PC. PCs tend to have the largest share of the online audience between 1am and 3am (38%) but their highest share during normal waking hours is 29%, between 6pm and 11pm. Tablet's share of the online audience is greatest between 10pm and midnight, when it accounts for 19% of people online.
The fastest-growing mobile ad formats
Major publishers, from Facebook, to Mashable, to ESPN, are increasingly pivoting to video content, says a report from Smaato.

Video was the fastest-growing ad format during Q2, with spending on video ads more than doubling (142%). While full-screen interstitials remain advertisers' darlings today, accounting for almost two-thirds of total mobile video ad spend, rewarded video was the fastest-growing format.
In Q2 2017, rewarded video ad impressions almost doubled (96%), ad spend increased 153%, and eCPMs grew 48%. Ad spend on rewarded video in gaming apps increased +242% from Q1 to Q2 2017.
Rewarded video's growth in gaming apps also outpaced nonrewarded interstitial by +74% from Q1 2017 to Q2 2017, suggesting that advertisers and publishers recognise the future value of this engaging format.
In-app ad spend achieved a record-high share of total mobile ad spend (94%) on the Smaato platform this quarter. Advertisers' shift to in-app drove eCPMs up 79% from Q2 2016 to Q2 2017, resulting in in-app ad spaces becoming 224% more valuable on average than those on mobile web.
AI-powered predictive tech is essential
More than eight-in-ten (82%) of global senior marketers said predictive marketing is essential to keep up with competitors, suggests a report by Forrester and Rocket Fuel.
To do this, almost nine-in-ten (86%) plan to increase the use of AI to drive marketing insights in the next 12 months, with 80% saying they will use AI to deliver consistent, optimised, cross-device content.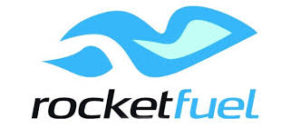 Other than leveraging AI, businesses will look to do the following in the next year:
– Optimise marketing across the customer journey (86%)
– Increase their use of data and analytics (including marketing measurement and customer insight, 83%)
– Refresh or strengthen the company's brand (81%)
Predictive tech will help 86% of respondents improve their personalisation capabilities, aiding creative optimisation.
Marketers said they still have a tough time meeting customer expectations and delivering contextually relevant experiences. Their top challenges include:
– The inability to create a single view of the customer – 63% find it difficult to personalise adverts, due to a lack of insights.
– The need to integrate data coming from various sources
– The inability to turn data and insights into action – 65% of survey respondents admitted that their customer insights team takes too long to deliver insights, and 62% said they are not able to use all their data when making customer decisions.