Nielsen Acquires Visual IQ; AdMore Partners with Mediaocean
by Diane Harding on 3rd Oct 2017 in News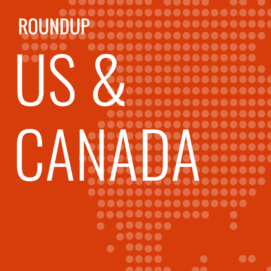 ExchangeWire rounds up some of the biggest stories in the US/Canadian digital advertising space. In this week's edition: Nielsen acquires Visual IQ; AdMore and Mediaocean partner; Taboola launches Data Marketplace; Salesforce launches Salesforce Data Studio; Nativo integrates with Bidswitch and Rubicon; and HIRO Media launches SSP platform.
Nielsen acquires Visual IQ
Global data and measurement company, Nielsen Holdings PLC, has agreed to acquire multitouch attribution (MTA) modeling platform company, Visual IQ. With this deal, Nielsen will acquire the MTA platform, along with the supportive data, technology, and intellectual property, to improve the ability for Nielsen to ingest and process large datasets, and access more proprietary data from advertisers, publishers and retailers.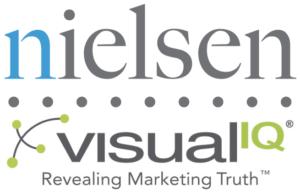 "Our acquisition of Visual IQ strengthens Nielsen's powerful capabilities in the marketing effectiveness space, bringing speed and granularity at scale to ROI measurement", said Matt Krepsik, global head of product leadership for marketing ROI, Nielsen. "Visual IQ's rich history of marketing attribution and digital intelligence combined with Nielsen's gold-standard marketing effectiveness solutions will provide advertisers, publishers, and agencies with a holistic platform that offers the transparency to optimise and improve the return on marketing investments."
"Our mission at Visual IQ has always been to drive marketing effectiveness with algorithmic attribution technology that allows customers to view tactical advertising performance through the lens of key audience segments", said Manu Mathew, co-founder and CEO at Visual IQ. "Our team is excited to be joining the Nielsen family as we integrate our capabilities with theirs, and provide increased value to clients and a more powerful combined solution to the industry as a whole."
Nielsen's clients will now have access to Visual IQ's Marketing Intelligence Platform, gaining audience and attribution real-time insights for future campaigns. The deal is expected to close in Q4 2017 and the terms were not disclosed.
AdMore & Mediaocean partner
Mediaocean, an advertising software company, and AdMore, a programmatic television ad platform, have partnered to ease agency workflow and streamline advanced TV campaigns using AdMore's more than 1,200 local station and national network television affiliates.
This partnership will enable agencies to access AdMore's extensive inventory, and enable buyers the ability to broaden their reach into targeted market segments as national brand campaigns branch into cross-platform buys. The integration into Mediaocean's media management platform, Spectra, will allow purchasing across Mediaocean's National Media workflow, as well as utilisation of AdMore's advanced TV technologies, software, reporting, and measurement. Full integration will be available in Q4 2017.
Ramsey McGrory, CRO, Mediaocean tells ExchangeWire: "Advanced TV will increase in importance over the next 10 years; but right now brands and agencies still need to deliver audience reach at the local and national level, so we're integrating new digital and linear partners into the traditional buying systems through partnerships like AdMore. We're excited about convergence and the benefits agencies and brands will garner from it."
Taboola launches Data Marketplace
Discovery platform, Taboola, has launched a third-party data, Data Marketplace, on the Taboola platform. The key partners in the marketplace include Oracle Data Cloud, Neustar, Acxiom, and Bombora, to give marketers access to the best data companies to increase relevant reach of consumers at scale.
Using the marketplace, marketers will be able to uncover the best-performing third-party segments to reach audiences across the Taboola Publisher Network, targeting specific audiences and optimising towards key performance indicators (KPIs), allowing brands to only pay for data layered onto campaigns based on results rather than usage.
"Up until now, social was great for intent and demographic targeting, but the open-web, while having more people on it than social or search, was not offering these types of data segments at scale for brands and advertisers. As of today, we're offering anything from intent data, behavioural data, demographic, and more. This means advertisers can now target 'IT professionals', 'homeowners', or 'in market to buy a car', and even 'chocolate lovers', to better find passionate readers on the open web on amazing publishers sites, in a safe environment to generate great results. We believe this will empower brands and advertisers to unlock new, loyal customers they've never been able to reach before, and hope this value will also help publishers grow even faster as well as help users to enjoy the open web even more", Adam Singolda, CEO and founder, Taboola, tells ExchangeWire.
Salesforce launches Salesforce Data Studio
Martech and CRM platform company, Salesforce, has launched a data-sharing platform designed to connect data owners with buyers and create new marketing opportunities for audience discovery, sharing, and activation, called Salesforce Data Studio.
As part of the Salesforce Marketing Cloud, the Salesforce Data Studio will enable marketers to expand targeted reach across audiences, provide publishers a secure way to monetise their audience data assets for more revenue opportunity, and allow data owners to directly provide their data to buyers providing deeper insights for customers.
Jon Suarez-Davis, chief strategy officer, Salesforce Marketing Cloud, tells ExchangeWire: "Data exchanges and marketplaces are too costly and complicated. Marketers don't know if they're being charged a fair price and they don't have visibility into where the data they buy is coming from. Publishers, on the other hand, won't share their best data, and they're challenged with realising the full value of it without the right tools to provision it. Both sides worry about losing too much to brokers, resellers, and other middlemen who manage the majority of data exchange transactions today. Part of Marketing Cloud, Salesforce Data Studio is a new data-sharing platform designed to directly connect data owners with buyers; and it is differentiated in the market, because it is a peer-to-peer sharing service fully controlled by data owners, not middlemen or brokers."
The Salesforce Data Studio is available today, with the Audience Discovery and Search component available in November 2017.
Nativo integrates with Bidswitch & Rubicon
Nativo, a native advertising technology platform, has integrated with both Bidswitch, a programmatic infrastructure company, and Rubicon Project, an advertising technology company, to increase programmatic access to Nativo's catalog of native ad formats and premium inventory.
With these integrations, advertisers can now transact with Nativo programmatically, accessing native inventory across all native ad formats, using Nativo Premium network and using buying platforms like Google's DoubleClick Bid Manager (DBM). Open exchange buyers will also be able to access native display inventory using Nativo's nativeRTB, and across publishers using Nativo's native SSP.
"These integrations are special because they connect programmatic buyers to a scaled supply of unique, brand-safe, highly performing native inventory, and empower our publishers to capture new direct and indirect programmatic revenue opportunities across all native ad formats. Most importantly, we went the extra mile and certified Bidswitch and Rubicon Project to transact True Native, or sponsored content, formats programmatically at scale, which remains a groundbreaking, industry-first capability uncontested by any other native technology provider. As a result, Nativo and our sell-side customers can invite marketers to seamlessly transact true full-funnel advertising solutions that accelerate the purchase path through any buying channel they choose to leverage. As content and advertising continue to intertwine, this innovation will prove invaluable to all sides of the supply chain and is another example of how Nativo has completely modernised the legacy adserver and exchange construct for our customers", Chris Rooke, SVP strategy and operations, Nativo, tells ExchangeWire.
HIRO Media launches safe SSP platform
Programmatic video advertising company, HIRO Media, has launched the first 'Safe SSP', enabling publishers to block malicious advertisements in real time. HIRO has created in the Safe SSP platform due to growing demand for a safer environment for publishers and advertisers.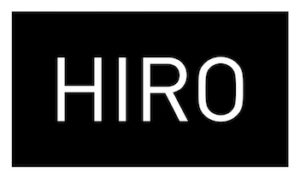 The Safe SSP technology provides publishers with a full SSP service that includes real-time ad filtering technology, or the ability to implement a secured VPAID-based collaboration. Publishers will now be able to use this protection suite against detrimental ad behaviour and ensure revenue generation from programmatic video ads.
Oded Napchi, CMO, HIRO Media, tells ExchangeWire: "User experience is a key issue in our industry. The audience and the publisher rightfully complain on the poor user experience of programmatic video advertising. More than 20% of the creatives in the market do not follow the industry guidelines which causes crashes, delays in loading pages, and more. To date, no company has truly offered a real-time solution to this challenge. We at HIRO created the Safe SSP platform as we see the SSP's role not only in maximising the revenues of the publishers, but also in ensuring the right advertising experience."