Consolidation of Ad Tech Has Only Just Begun: Q&A with Mark Grether, CEO, Sizmek
by Lindsay Rowntree on 10th Oct 2017 in News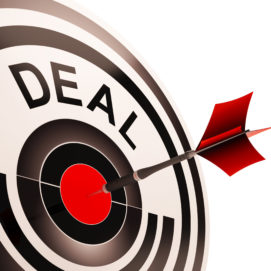 On 18 July, 2017, it was announced that Sizmek had agreed to buy Rocket Fuel in a proposed USD$145m (£110.4m) deal. The acquisition was completed on 8 September, 2017, and has placed Sizmek in a tech-agnostic position. ExchangeWire speaks with Mark Grether, CEO, Sizmek, about the acquisition, what this signifies within the wider industry, and how Sizmek plans to develop its post-acquisition offering.
ExchangeWire: Sizmek recently acquired Rocket Fuel – the leading AI predictive marketing platform – in a USD$145m (£110.4m) deal. What was the reason behind the acquisition?
Mark Grether: Our aim is always to provide our clients with the best advertising solutions and service. With the acquisition of Rocket Fuel, we are now the world's largest independent buy-side platform built for agencies and brands. We're reinforcing our commitment to our clients by bringing together the best of both worlds: Sizmek's strength in data enablement and creative optimisation across the entire digital media plan, combined with Rocket Fuel's AI-enabled media execution. This includes the ability to bring together the most vital data components – the campaign, consumer, context, creative, and cost – all on a global scale.
How will the integration of Rocket Fuel's technology enhance Sizmek's capabilities?
The acquisition fuses together AI-powered predictive analytics, data enablement, creative optimisation, and media execution to drive true campaign performance. Aligning Sizmek's creative optimisation and data-enablement capabilities with Rocket Fuel's predictive marketing platform will provide advertisers with a complete buy-side solution. Marketers will be able to optimise campaigns in real time and maximise ROI across their entire media plan.
Combined, we serve more than 20,000 advertisers and 3,600 agencies and reach global audiences in over 70 countries.
How will the deal differentiate Sizmek from other ad-tech platforms?
We have the unique ability to connect all data components in one place across the entirety of the media plan. This includes what we call the 'five dimensions of predictive marketing': campaigns, consumers, context, creative, and cost. Using this information, our clients can accurately predict the best message, time, and environment to maximise campaign performance. And it doesn't stop there – our intelligent AI continues to learn about each customer journey, driving understanding and performance, with decision layers to optimise media plans.
We are demand-side-platform (DSP) agnostic – we do not limit which partners our clients can work with, nor cap how they view their data. With robust dynamic creative optimisation and predictive AI capabilities – we'll be able to deliver advertising that's highly personalised, and reaches the right consumer at the optimum moment.
What are the key industry challenges that Sizmek is seeking to solve through this acquisition?
The proliferation of data – its volume and velocity – is more than humans can comprehend and we need AI to solve the challenge. Through the acquisition, we will be able to use Rocket Fuel's AI technology to successfully manage, and make sense of, the reams of data underpinning the business. It's crucial to gain a single view of all the data available; and this can only be achieved by pulling it into one, centralised place. By gaining a complete, real-time picture of consumers, we can accurately see beyond the data to drive efficiency in our operations.
The union with Rocket Fuel will place us at the forefront of AI data innovation and we intend to maintain this position in the industry.
How does Sizmek's technology help marketers unlock the full potential of 'walled garden' providers such as Google and Facebook?
While Google and Facebook may make up a fair portion of media, in order to successfully engage with consumers around a wide variety of content and platforms, agencies and brands need a holistic and independent predictive marketing platform that spans the media plan. That's where we come in – our predictive marketing platform will optimise performance across different inventory providers, including Google and Facebook.
We've seen a lot of consolidation in the industry of late – how do you predict ad tech will change and evolve over the next five years?
The consolidation of the ad tech industry has only just begun. We're going to see many changes over the next few years as the oversaturation of point solutions dries up. If companies have a relevant proposition in the market, they'll likely be bought by the big players. And, if not, the effects of the investment drought will see them shrivel away as the industry rids itself of dead weight.
The outcome will be a far scaled-down version of the Lumascape. But cutting out the noise will, ultimately, drive better revenue for all industry sectors, and a greater experience for the consumer.
You have to adapt to survive, and be capable of transforming investments into innovations. Clients demand global solutions, which requires investments in services across the world and scale plays an important role in being able to deliver this.
Ad tech is growing up and we're proud to be at the forefront of it.
What's next for Sizmek?
Over time, more and more TV budgets will move from traditional TV to programmatic TV, over-the-top content (OTT), and addressable TV. This is a tremendous opportunity for Sizmek, and we are investing in making our platform the best choice for the future of TV.
TagsArtificial IntelligenceM&A