Futureproofing Panel-Based TV Measurement: Q&A with Mike Read, Verto Analytics
by Lindsay Rowntree on 1st Nov 2017 in News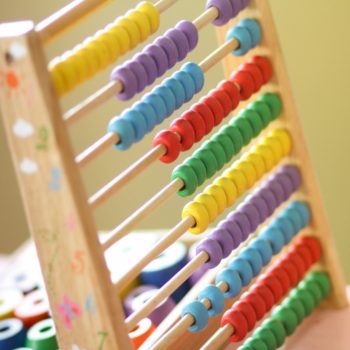 TELETEST (AGTT), the consortium responsible for commissioning TV reach measurement in Austria, recently held a Screenforce Innovation Day to find the best audience measurement vendors for TV and digital measurement in the country. Verto Analytics was named the winner, with its audio-matching solution. ExchangeWire speaks exclusively with Mike Read, SVP Europe, Verto Analytics about the future of panel measurement for TV and how technological advancements, such as audio-matching, can help to build more robust measurement solutions to bolster traditional, panel-based methods.
ExchangeWire: The limitations of panel data are widely acknowledged (mainly that they only represent a small percentage of the population). Can you explain what your technology does to enrich panel data?
Mike Read: We have a highly representative panel that is able to measure people's use across all their primary connected devices; but what is very unique about our panel is that it is single-source. Therefore, we don't need modelling or fusion to estimate cross-device usage, which makes things much easier for us. Secondly, we are obtaining market-level census data on the same topics we see in the panel, meaning that we can correct for any bias we might have in the panel, and scale metrics to the market level. The uniqueness in our methodology comes from this combination of census-level cross-device data and the single-source, projectable panel of opt-in consumers who are passively measured. Our methodology is important for three key reasons: 1) We get actual usage data from actual people; 2) We have a projectable panel giving us the ability to look back and forward to track developing behaviour and trends; 3) In our census data, we are not dependant on old-school SDKs or tags. We decided very early on NOT to ask publishers to tag their content with us, because not all publishers want to. Publishers tend to tag at different rates and, with impending privacy legislation, we believe cookies are on their way out. All of these concerns lead to an uneven playing field in terms of getting comparative measurement right.
What are some of the challenges associated with understanding video and television audiences today?
In a nutshell, this is because people consume video and TV content in myriad different ways, it's becoming much more fragmented. Think of all the variables at play: multiple screens and devices, real-time and catch up, free-to-air, cable and satellite, on-network versus Wi-Fi, and more. Across those different choices or formats alone, there are dozens of different permutations/combinations of how people consume video and TV content today. Thus, the biggest challenge is ensuring that one is able to capture all, or as many, of the different usage options as possible. Single-source panels, those that measure what an individual does across all devices, as opposed to having different panels for different devices, actually solves this problem. It's about being user-centric not device-centric.
How will your technology be applied to AGTT, who are using digital measurement methods?
We are using Audio Content Recognition (ACR) technology within our standard online software meters to track TV consumption in addition to digital consumption. Our ACR tech collects television and video reference data and metadata, while matching all incoming audio samples to corresponding TV channels using audio fingerprinting. This will allow AGTT to track overall TV consumption no matter on which platform it is viewed. The resulting data would be used to deliver audience data to the Austrian media selling and buying community.
How do these improvements make panel data more valuable for marketers?
This single-source technology will allow marketers to understand when, and how, to reach consumers based on an holistic view of how the consumer spends his/her time. It enables insights into a single consumer's viewing habits across all devices to be provided to advertisers, specifically deeper cross-platform insights about each media touchpoint, across TV and online platforms. The relationship between TV and online viewing is undoubtedly one of the most in-demand – if not the Holy Grail – insights from advertisers who are looking to understand the increasingly fractured nature of content consumption. The panel we have makes it easy to find target groups, understand holistically the day-in-the-life with different media behaviours, and find tactics and strategies to activate cross-platform campaigns.
What does your technology mean for the future of panel data worldwide? Will all panel data now have to be validated/enriched?
With the increasing level of privacy legislation in Europe, and around the world, as exemplified by GDPR, and the general rise in consumer interest and concerns around privacy, we predict that opt-in panel-based audience measurement will be a key component of the future media research environment. The era in which people unknowingly become added onto panels due to a particular form of behaviour is over. We want to make sure that panel-based data can be used by our clients and partners in the future.