IAB Publishes Transparency Guide; Digital Accounts for More Than Half of UK Ad Spend
by Sonja Kroll on 3rd Nov 2017 in News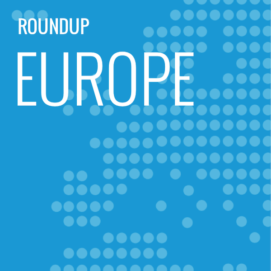 ExchangeWire rounds up some of the biggest stories in the European digital advertising space. In this week's edition: New Transparency Guide by IAB Europe; UK ad spend forecast by AA/WARC; Adform partners with Hivestock for US DOOH; Meetrics ad viewability benchmarks; More transparency in AppLift's dashboard; and Protected Media expands to US.
Guidelines for more transparency in digital advertising supply chain by IAB Europe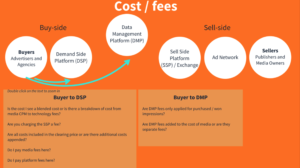 More transparency for advertisers in terms of data, cost, and inventory sources – that is the idea behind IAB Europe's newly published Transparency Guide. Based on the findings of IAB Europe's Transparency Working Group, the guide aims to provide best practice suggestions for all stakeholders in the digital advertising sphere in order to react to trust issues within the industry and, thus, generate more programmatic spend.
Simon Halstead, chair, IAB Europe Programmatic Trading Committee, comments: "With trust and transparency high on the industry agenda, IAB Europe's Transparency Working Group wants to empower all parties to be able to ask good questions of their partners. This guide enables partners to identify the right questions in the area of transparency they are keen to explore. As the industry evolves, with initiatives like IAB-led Ads.txt and the impact of GDPR, all parties need to engage in detailed conversation to drive transparency."
The Transparency Guide does just that by compiling questions that help the various stakeholders address their concerns relating to data, cost, and transparency in the digital advertising ecosystem.
UK: Mobile ad spend fuels expenditure growth
The first six months of 2017 have been the most lucrative, in terms of ad spend, since AA/WARC began monitoring expenditures in 1982. Having reached £10.8bn, total UK ad spend grew 3.7% year-on-year. For the whole year, the AA and the WARC predict a total ad spend of £22bn.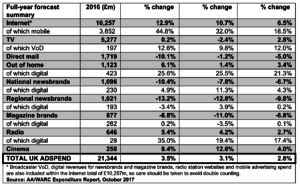 Nothing new: digital continues to be the driver of ad spend in the UK. Digital accounted for more than half (54%) of all advertising expenditure in H1/2017, which translates into £5.8bn. While internet ad spend grew 13%, mobile growth of 36.1% was the main contributor, with only digital audio for radio showing higher growth (28.9%).
Among the other digital growth formats were national newsbrands (7.9%), regional newsbrands (10.4%), TV broadcaster video-on-demand (10.6%), and DOOH (30.4%).
"The latest data highlights the importance of mobile to advertisers in the UK", says James McDonald, senior data analyst at WARC. "Spend on mobile ads accounted for the entirety of internet growth during the second quarter of 2017 and 97% over the first six months of the year. As mobile usage and credit-fueled consumer spending continue to rise, investment in mobile advertising will track ahead of other platforms this year."
Bright prospects, then, for the rest of the year: Stephen Woodford, CEO, Advertising Association welcomes the steady, sustained growth of advertising expenditures: "The upgrade of our 2017 forecast by a further 1% – the equivalent of an additional investment of £190m – should be seen as a cautious indicator for continued growth in the UK economy."
Adform launches DOOH ad buying in US
A partnership with Hivestock is bringing guaranteed DOOH deals onto Adform's private marketplace. The joint integration effort between Adform and Hivestack combines the Hivestack SSP for custom audience, location-based deals that can then be pushed to Adform's DSP for programmatic buying. According to the companies, the solution "leverages Hivestack's supply-side DOOH Ad Server to geo-temporally activate DOOH inventory based on observed, mobile device concentrations sourced from Hivestack location partners".
Why DOOH? "DOOH is poised for phenomenal growth in the next 18 months thanks to automation, data, the rise DOOH ad servers, and new attribution capabilities that prove the efficacy of the media", says Julian Baring, general manager of Adform USA. "As a testament to Adform's commitment to this space, we've made significant engineering investments to integrate with Hivestack's Ad Exchange, which enables Adform's US buyers to target custom audiences based on location."
According to Andreas Soupliotis, CEO, Hivestack, the integration is already in place and campaigns are live: "Digital agencies are buying custom-audience, location-based campaigns using the Adform DSP via a deal ID that was generated in Hivestack's SSP and being activated by the Hivestack ad server in real-time. Programmatic DOOH is now fully in production and a reality. DOOH ad tech companies have eagerly awaited courtship from digital DSPs for years; and with Adform's direct integration with Hivestack, that day is here."
Ad viewability benchmarks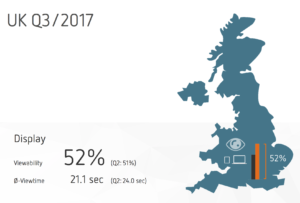 Viewability rates of display ads in the major European markets are increasing, finds ad verification provider Meetrics. According to Meetrics' Viewability Benchmarks, German, French, and UK viewability rates increased by 1% each in Q3/2017. With the international average at 55%, the German display viewability rate increased from 57 to 58%; in France viewability grew from 58 to 59%; while in the UK, the viewability rate is now 52%. Leading the field in Europe is Italy at 68% viewability for display ads, followed by Austria (67%).
The benchmark study also finds video ads garnering high viewability rates. Meetrics puts the 80% viewability for video ads down to the efficient in-stream placement of video ads. The conclusion? "The Video Viewability Benchmarks should serve as an example for us to achieve the same with banner ads. Too much budget is lost and advertising messages are not transported properly", says Max von Hilgers, managing director and co-founder, Meetrics. "Advertisers, publishers, and agencies should equally show initiative to achieve good viewability values and to use all technical aids."
AppLift promises more transparency via dashboard
AppLift reacts to advertisers' demand for more transparency and measurability in the app advertising ecosystem. The DSP is launching a new reporting dashboard that enables advertisers to compare their campaigns with industry benchmarks.
"App advertisers often perceive they are lacking relevant benchmarking data to compare their app advertising against similar apps' strategies", explains Tim Koschella, CEO, AppLift. "Our industry benchmark dashboard lets advertisers gain insights on whether their pricing strategy, and the resulting install volumes, are competitive when benchmarked against industry peers, and to strategically use these insights to optimise their campaigns."
Benchmark comparisons can be drawn via AppLift's DataLift 360 DSP, providing insights into post-install activity of acquired users. Besides benchmark reporting the platform comes with retargeting features, audience management and optimisation capabilities, etc.
Protected Media opens New York office
Fraud-prevention specialists Protected Media are expanding to the US.  The Tel Aviv startup has just opened a new office in New York to cater for US-based clients in need of anti-fraud products. Led by newly appointed vice president of sales, Russell Isaacson, the team will sell Protected Media's cyber-security solutions on the US market. "Our rapid growth affirms our ability to expand, lead, and innovate", said Asaf Greiner, CEO of Protected Media.
How does Greiner see the state of ad fraud at the moment? "Custodians of advertising budgets are so intimidated by fraud, they are shrinking the number of possible media buys by not considering most of the publishers in the world as legitimate venues", Greiner tells ExchangeWire. "Fear of ad fraud is paralysing the market for a less-than-optimal allocation, where people invest where they feel safe instead of investing in the open internet. They have reason to be concerned, but there are good methodologies and tools that let them trade with confidence."
According to the company, Protected Media has experienced 400% growth over the past year and currently has over sixty customers worldwide. Isaacson joins Protected Media from a position as VP of brand partnerships at Sovrn Holdings.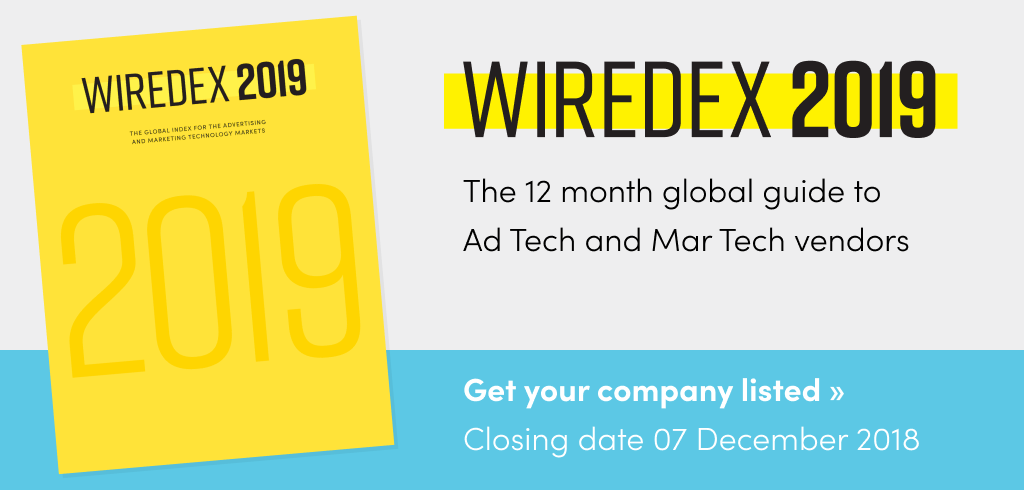 TagsEMEAProgrammatic