IAB AU Champions Ads.txt Adoption; Singapore Millennials Say Ads Don't 'Get' Them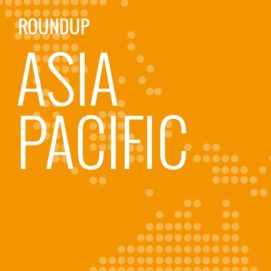 In this weekly segment, ExchangeWire sums up key industry updates on ad tech from around the Asia-Pacific region – and in this edition: IAB AU champions ads.txt adoption; Singapore millennials say ads don't 'get' them; MCN offers consolidated customer view across platforms; Indonesia telco bundles lockscreen ads with rewards; GroupM expects ad spend growth in India; and Grapeshot goes to Hong Kong.
IAB AU champions ads.txt adoption
IAB Australia is urging the local digital advertising community to adopt ads.txt in a bid to improve trust and transparency in programmatic.
Developed by IAB Tech Labs in New York, ads.txt was designed as a "simple, flexible, and secure method" that publishers and authorised partners could use to publicly identify companies they had sanctioned to sell their digital inventory. The initiative aimed to eradicate counterfeit inventory.
To implement the tool, publishers would have to post the '/ads.txt' file in their root domain as well as subdomains. This would enable media buyers to scour the web for publisher ads.txt files to identify authorised sellers for each participating publisher.
IAB said it had been working with major publishers, agencies, and tech vendors in Australia to implement the tool, which stands for 'Authorised Digital Sellers'. It added that some 200 local publishers currently supported it, including The Guardian Australia, Fairfax Media, and Mamamia.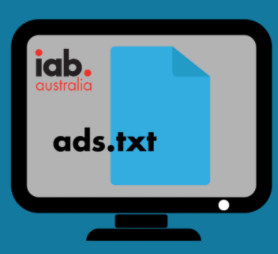 "We need the entire digital ecosystem to get on board in order to drive wholesale changes and to ensure that the full potential of ads.txt is realised", said IAB Australia CEO, Vijay Solanki. "I'm calling upon all Australian publishers to adopt ads.txt to help stamp out ad fraud and give buyers the confidence that the inventory they are buying is legitimate."
The industry group was targeting to push the adoption rate to 1,000 publishers, in order to attain critical mass.
IAB Australia's executive consultant, Jonas Jaanimagi, said: "Sellers will be protected from spoofing and buyers can buy programmatically with greater confidence from domains with this simple solution in place. The wide-scale adoption of ads.txt will give major brands peace of mind that their marketing messages will only appear on verified domains, significantly improving brand safety and eliminating any risk of ad fraud related to domain spoofing."
Singapore millennials say ads don't 'get' them
Millennials in Singapore believe media does a better job representing them than advertising, according to an online survey by YouGov.
Some 60% of millennials, born between early-1980s and mid-1990s, said they felt well-represented by media platforms. In contrast, 30% of baby boomers, born between mid-1940s and mid-1960s, felt likewise.
The survey asked respondents to rate how well represented they felt by the way people looked, acted, and thought in the media and advertising.
Amongst millennials, the net score for advertising was 13 points lower than media, while the net score was -27 amongst baby boomers, who cited their age as the main reason for their poor representation. Millennials pointed to their occupation as the main factor for feeling poorly represented.
Some 80% of the younger respondents read or watched content from social media at least once daily, compared to 54% of baby boomers. And, while 1-in-8 millennials made purchases at least once weekly based on what they had seen on social media, just 1-in-20 baby boomers did likewise.
Head of YouGov Omnibus, Jake Gammon, noted: "With 54% of baby boomers consuming content on social media at least once a day, and only 1 in 20 influenced by the channel before purchasing items once a week, our research suggests the digital savviness of older generations is being underestimated by marketers.
"That, coupled with the fact that age is cited as the biggest reason boomers feel misrepresented by the media and advertising, makes the case for a digital strategy refocused on engaging multiple age ranges", Gammon said.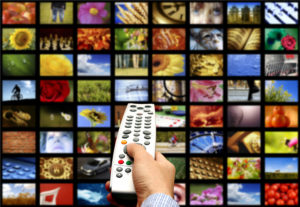 MCN offers consolidated consumer view across platforms
Multi Channel Network (MCN) has inked a partnership with SAS to provide a single view of consumers across linear TV and digital platforms.
The Australian TV network said the two companies had been developing a data platform, dubbed 'SIA', that would pull together the network's various data sources and provide advertisers with a unified view of its consumers.
Slated for launch next year, the data-management platform would integrate data from MCN's TV, online, mobile, location, and out-of-home channels, as well as data from agencies and advertisers.
It added that SIA would be used to manage all of the network's data-driven initiatives, including programmatic TV and addressable advertising, and support new business models around data.
MCN's chief data officer, Mark Brandon, said the new platform would be a further enhancement of its media data, targeting, and trading capabilities, and "redefine" how it developed, delivered, and analysed integrated media campaigns.
Test cases would be deployed later this year, MCN said.
Indonesia telco bundles lockscreen ads with rewards
Telkomsel has implemented lockscreen advertising on its rewards app ROLi, offering its mobile subscribers free monthly data and call minutes in exchange for engaging with the ads.
Indonesia's largest mobile operator, Telkomsel, said it had deployed Postr's sponsored data and mobile services platform, which was connected with major global ad exchanges including Baidu and Google's AdMob.
Via the telco's ROLi app, Android subscribers would see participating ads on their device's lockscreen and be able to earn KOINs if they played games or completed surveys. These could be used to redeem various rewards such as free data, SMS packages, and call minutes. Subscibers also could use the app to read news articles, which would be delivered to their lockscreen.
Ads would be targeted based on the subscriber's profile, such as age, gender, and location, as well as personal interests, including culinary, business, art, fashion, and travel.
Postr's founder and CEO Milan Reinartz said: "Sponsored mobile usage has the potential to unlock an annual revenue opportunity of USD$23bn (£17.46bn) by 2019 for global brands and operators. The surge in mobile usage across Indonesia presents new opportunities for telcos to boost [their] average revenue per user (ARPU) by offering rewards to subscribers. It also enables advertisers to target a large, highly engaged audience."
GroupM expects ad spend growth in India
The agency group's CEO, Kelly Clark, believes India will see growth rates of between 12% and 15% in ad spend over the next 18 months, fuelled by an expected recovery in the local GDP.
GroupM had projected a 10% growth for India's ad spend, but Clark said the country could see higher growth.
He also expected the agency's Indian operations, which were the group's fastest-growing large market, to clock growth rates higher than the market average, at 20% to 25%.
The company would be looking to develop new products and services, specifically in e-commerce as well as beef up its local skillsets, he added.
Grapeshot goes to Hong Kong
The data analytics vendor has launched its Hong Kong operations, led by sales director Jeremy Chang and account manager Suki Ngai.
Part of its Asia-Pacific expansion plans, the new Hong Kong outfit would serve Grapeshot's local customers and partners as well as clientele in Taiwan.
Its Asia-Pacific senior vice president, Chris Pattinson, said: "Hong Kong has always been a strategic market for Grapeshot. We've been serving this market out of the Asia-Pacific headquarters [and] now it's time to set up a local entity to stay close to our partners and customers and help them address brand challenges with our contextual targeting and brand-safety solutions."
TagsAd TechAds.txtAdvertiserAgencyAnalyticsAPACAustraliaBrand SafetyContentDataDigital MarketingIndiaMeasurementMedia SpendMobileProgrammaticPublisherSingapore