Reaching the US Hispanic Audience Takes a Tailored Approach: Q&A with Parker Morse, H Code Media
by Diane Harding on 20th Nov 2017 in News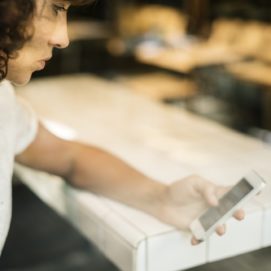 The US Hispanic market continues to grow, and is a prime audience for advertisers to be able to reach. Yet, there are still challenges in reaching this niche customer base at scale, and tap into the true value of this audience. Parker Morse (pictured below), CEO and Founder, H Code Media, talks about the specific data and nuances that advertisers need to focus on, the best medium to reach this demographic, and what the future of marketing to the US Hispanic population looks like.
ExchangeWire: How is reaching the Hispanic audience through online advertising different?
Parker Morse: The Hispanic audience is best reached by utilising language and culture. The Spanish language can be utilised to appeal to this cohort and drive relevant and thoughtful advertisements. While connecting with the Hispanic culture allows brands to tap into one of the proudest cultures in the US, advertisers can then utilise these sentiments to drive an emotional connection between their brands and the Hispanic audience.
Why is the US Hispanic market such a difficult niche to reach at scale?
The US Hispanic market is such a difficult niche to reach at scale due to the bilingual nature of the audience (English and Spanish language content consumption). This issue creates a difficult situation for advertisers to be able to easily reach them. When you look at the digital Spanish language media market, it is extremely fragmented and truly a long-tail vertical in the US.
Outside of Univision and Telemundo, there are no singular destinations of scale, which is why
H Code Media is working with 250 Spanish language websites to generate enough scale for the advertising community to be able to drive performance, versus 10-20 publishers.
When you look at the digital English language market, the only effective way to reach the US Hispanic audience is with data, and there are no qualified and transparent US Hispanic datasets in market from 3rd party vendors for buyers to have a trusted data source.
H Code Media launched their own dataset of 22m to be able to address this issue in market.  Therefore, we are the only top US Hispanic ComScore entity with a standalone dataset.
How do advertising tactics need to change in order to effectively reach US Hispanics?
Advertising tactics need to be tailored to hone in on the uniqueness of the US Hispanic audience, by catering to different points of appeal: Music, History, Country of descent, etc. It is a lot more complex as the Hispanic audience is multidimensional and the definition of a Hispanic changes based on so many attributes (country of origin, generation, acculturation). In order to most effectively reach this cohort, advertisers' tactics need to be tailored and fully customised to allow the user to feel connected to the brand messaging.
The message itself also needs to be tailored, as a simple translation does not work to effectively get a message across the Hispanic population. In fact, many can pick up on this and backfire for a brand. Brands need to embrace the cultural relevance to an advertising message in order to connect with the Hispanic audiences in an organic way.
What is the best medium for brands and advertisers who want to target the US Hispanic demographic?
The best medium for brands and advertisers who want to target the US Hispanic demographic to leverage is Mobile. Hispanics as a group, over-index a high ownership rate of smartphones compared to other cultural groups. This mobile-first demographic is tech-savvy, and marketing strategies should be tailored around the smart devices being used most by this cohort in order to reach them at scale.
The World Cup is prime advertising real estate for brands to reach the US Hispanic market, how do events like the US soccer team not qualifying for the World Cup affect how brands can connect with this audience?
With the United States Men's National Team failing to qualify for the 2018 World Cup, the country's attention will turn to the Mexican, Colombian, and Argentine National Teams.
Moreover, US Sponsors and media outlets must quickly pivot and create an advertising strategy that embraces the Mexican National Team that has had an impressive run-up to the World Cup: 6 wins, 3 draws and 1 loss in World Cup Qualifying matches. Sponsors and media outlets will cater to US Hispanics and Latin Americans residing in the US in order to capture some of the value lost from the US team not qualifying for the tournament. The value lost by sponsors is significant – an average of 14 million fans watched the US team's matches in 2014. This loss will be made up by the Mexican team having a good showing and qualifying through the elimination rounds.
US Hispanic advertisers are in an interesting position – those that planned for a US Men's National Team showing will have to adapt to a new reality. And those that planned for a Mexican Team showing are in a commanding position having secured highly coveted inventory early in the planning cycle.
At H Code, we are working with our publisher partners to provide additional inventory to brands that are looking for exposure to the Mexican National Team and to other Latin American teams participating in the tournament in order to close the gap created by the unfortunate outcome of the US team not qualifying to participate in the World Cup.
What does the future of marketing to Hispanics look like?
The future of marketing to Hispanics will include more and more brands continuing to invest in this under-served audience, given the constant uptick of the demographic population numbers and its increased purchasing power.
We believe Hispanic advertising will evolve and surround the Millennial audience, who is more acculturated and bilingual, however, still very connected to their heritage and their roots based on their family's country of origin. Though, perhaps a greater focus will be placed on bilingual strategies with English content, Spanish will remain a strong cultural connection that brands must keep in mind when connecting to US Hispanic consumers.