Adform Uncovers Hyphbot Scam; Audience Data Demand Increases
by Sonja Kroll on 24th Nov 2017 in News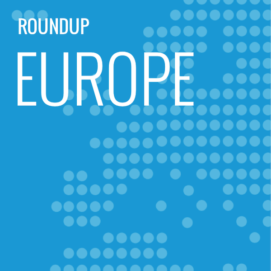 ExchangeWire rounds up some of the biggest stories in the European digital advertising space. In this week's edition: Adform identifies massive Hyphbot scam; Increasing demand for audience data; New attribution product by Location Sciences; Ad blocking guide by AOP; Tapad invests in Device Graph for EMEA; and UK publishers launch The Verified Marketplace.
Adform uncovers sophisticated bot scam
Danish service provider Adform has discovered a major bot scam, used by fraudsters to advertise on fake websites. More than 34,000 domains are supposed to be affected by the scam with billions of fake requests.
Despite tighter measures against rampant advertising fraud, established advertising marketplaces are still failing to successfully exclude scammers from their platforms. According to Adform's white paper, the previously unknown bot network produced millions of false ad requests since the summer, targeting more than a million URLs. The fraudsters skimmed at least half a million US dollars per day, Adform estimates.
Adform employees initially became suspicious when they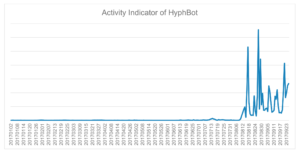 discovered strange patterns of ad impressions available for purchase, i.e. with ads selling on unauthorised platforms. A closer look at the impressions revealed that ads were displayed on non-existent URLs.
Taking a closer look at the scam impressions, Adform bought fraudulent traffic and added diagnostic scripts to their fake ads. Adform's conclusion: the fake views were actually from existing Chrome browsers.
The extent of the fraud seems to be huge, with bots deceiving a total of 34,000 different websites. Video was particularly affected with more than 1.5 billion requests.
Adform recommends DSPs and SSPs to check their data warehouses for similar patterns, as well as investigating networks that are forwarding traffic from such patterns. For short-term solutions, infected cookies within IPs should be blocked.
Demand for audience data continues to grow
Advertisers and marketers have taken the people-first approach on board and are fuelling the demand for audience data. With its H1 2017 Index Report, Eyeota is now providing insights into audience data demand globally and across advertiser sectors.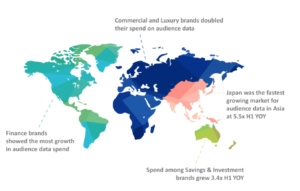 "Programmatic advertising has evolved over the past few years, with an emphasis on data-driven marketing strategies", said Kevin Tan, CEO, Eyeota. "Further, personalisation plays a larger role in driving the effectiveness of campaigns, forcing brands and publishers alike to employ audience targeting strategies. The Eyeota Index Report highlights audience data trends to provide them with the tools and resources they need to strengthen their campaigns and increase engagement."
According to the report, while audience data demand is continuously increasing across all sectors, Electronics and Computers, Finance and Automotive are the top advertiser sectors utilising audience data. Globally, Electronics and Computers brands have doubled their audience data spend, focusing 88% of their investment on B2B segments. Meanwhile, audience data for video campaigns saw a 1.4x growth in the first half of 2017.
As for Europe, top spending on audience data was recorded for the UK, Germany, France, Poland, and Spain. The top advertising sectors in Europe are Electronics and Computers and Services and Industries with audience data spendings that increased by 3.3x and 3.1x year-on-year.
Eyeota expects demand for mobile and video audience data to continue to grow, especially from from Travel and Leisure, CPG/FMCG, and Electronics and Computers brands.
New online-to-offline attribution product from Location Sciences
Thanks to a partnership with On Device Research, mobile location intelligence specialists Location Scienes are launching a new online-to-offline attribution product which will allow clients to locate consumers with accuracy down to one metre. According to the press release, Location Science's first-party consumer location data will power Mobile Store Effect, an On Device Research product, accessing consistent background data via integrated SDKs.
To this end, Location Sciences provides their UK consumer location data to On Device Research's Mobile Store Effect product. Brands and agencies can evaluate their media effectiveness, closing the gap between online advertising and offline activity and allowing advertisers to attribute in-store purchases to their media activities.
AOP unveils Ad Blocking Guide
Reacting to the ad blocking problem, the Association for Online Publishing is launching a comprehensive Ad Blocking Guide. The guide includes best practice recommendations and suggests collective industry action to tackle the issue. Richard Reeves, managing director, AOP, comments: "There has been somewhat of an assumption that ad block adoption has peaked and is now on the decline. But the reality is that, as an industry, we don't fully understand the scale or potential cost of ad block usage as new technologies are impacting the ability to measure the true extent of the problem."
The guide is the result of collaboration with Vibrant Media, as well as AOP members, trade bodies, and key industry players, summarising the key learnings to date, addressing the potential financial impact of ad block usage and suggesting initiatives that have been successful in dealing with ad blocking in the past. Among them are approaches put into practice by publishers such as Gruner + Jahr and Dennis Publishing, as well as tech vendor perspectives.
Reeves concludes: "After thorough investigation into the issue, ad blocking clearly remains a top concern for publishers, so we must now look to take collective action. Based on our research, offering consumers a choice about disabling their blocker or opting into ads seems most effective – highlighting that education remains a critical element in the fight against ad blocking. Beyond this, we are in conversation with our members about joint action and collectively communicating the benefits of free premium content to users, particularly focusing on groups of specific verticals as a first step."
Tapad investing in EMEA
On the back of significant growth of their EMEA device graph, Tapad is promising to invest more resources in the European markets. Tapad's Device Graph was launched just over a year ago. In the meantime, new supply partnerships and data sourcing have contributed to growth in the key markets, Tapad says. The company has seen a 44% increase in the U.K., 47% in France, and 85% in Germany.
"We're continuing to invest heavily in growing our regional device graph, allowing us to better meet the needs of EMEA marketers as they strive to reach individuals with greater precision in some of the most tightly regulated marketplaces worldwide", explains Tom Rolph, VP EMEA, Tapad. "This year, we have also welcomed 10 new data suppliers whom we've helped to increase cross-device amplification, attribution, and audience extension, helping to further set us apart in the marketplace and successfully expand our EMEA presence."
How does Tapad explain the huge growth rate in Germany? Speaking to ExchangeWire, Rolph says: "We've seen significant growth across EMEA over the past 18 months when we started licensing our device graph to enterprise businesses. Each time we onboard a new partner the scale and quality of the graph increases, essentially creating a network effect. One key reason for our rapid growth in EMEA, particularly in Germany, is Tapad's focus on privacy compliance, essential for operating in a country with strict data protection laws. Given the fact we're owned by a European Telco, their reputation for data compliance means that many companies in Germany see us at the top of their cross-device partner list."
As the demand for cross-device technology solutions continues to grow around the globe, coupled with the emergence of regulations such as Europe's General Data Protection Regulation (GDPR), Tapad is attempting to address marketers' issues by scaling its tech platform across EMEA to deliver accurate, cross-device messaging in a privacy-safe environment.
Unruly to offer video inventory for News UK, Guardian & Telegraph's The Verified Marketplace
UK media publishers News UK, the Guardian, and the Telegraph are launching a new premium marketplace for outstream video ad inventory. Dubbed 'The Verified Marketplace', it will be the exclusive place to collectively buy desktop and mobile outstream video inventory on Guardian, Telegraph, Times, Sunday Times and Sun sites. The outstream video inventory is offered via the UnrulyX platform.
Why this group venture? The concerted effort in establishing a shared marketplace for media publishers is a reaction to research that shows newsbrands delivering the most impactful digital ad campaigns. According to research by the IPA, video ads on trusted news titles are 43% more likely to deliver market share growth.
"There is a clear demand from advertisers for high-quality video inventory and greater media collaboration to make buying easier and more effective", says Hamish Nicklin, CRO, Guardian News & Media. "The Verified Marketplace is a significant step towards giving advertisers access to some of the very best video ad formats online, and providing more certainty around brand safety and viewability. We look forward to testing this new proposition and working with the industry to deliver the best in digital advertising." Jason Trout, MD EMEA, Unruly, adds: "This new exclusive marketplace will deliver high-quality ad formats and peace of mind to advertisers at a time when trust in the programmatic ecosystem has never been lower, solving the problem of scarcity of genuinely premium, verifiably brand-safe and viewable video environments."
Verification of the new marketplace will be provided by Integral Ad Science and Moat.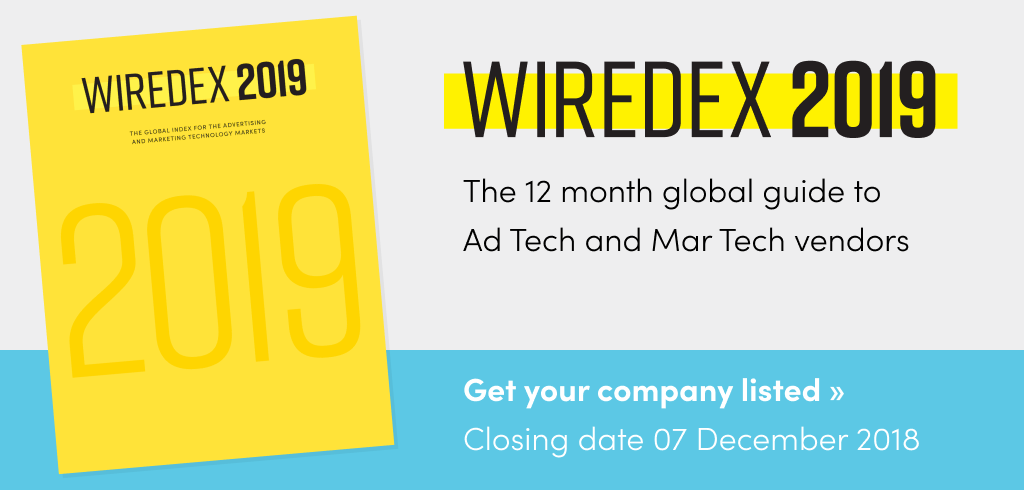 TagsEMEAProgrammatic