Brand Advertisers: Connect Directly with Supply Partners to Optimise Video Ad Campaigns
by Diane Harding on 30th Nov 2017 in News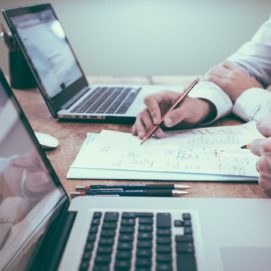 Advertisers are always searching for brand-safe, highly viewable, transparent premium video ad inventory, but also have to reach the best audience and meet their campaign goals. Are direct relationships with supply partners the answer? Writing exclusively for ExchangeWire, Cassidy Diamond (pictured below), senior director, Brand Partnerships, SpotX, explains how brands can utilise the insights, data, and knowledge that supply partners can provide to effectively reach their goals and drive better campaign results.
The demand for premium video ad inventory is higher than ever, as is the complexity of the digital video ecosystem. Brands know what 'premium' means: high viewability, brand-safe content, reputable publishers, and full placement transparency — but achieving scale across these KPIs among targeted audiences is easier said than done.
Many brands have tried to scale buy-side relationships to access more, and better, video supply; but connecting with enough buy-side partners can be a heavy lift. However, with programmatic becoming truly integrated into marketing plans, brands are flipping their thinking and connecting directly with supply partners to build a true 360-degree approach to media planning and campaign fulfilment.
Optimising the supply path
While DSPs remain a critical partner for brands, there are a variety of factors driving brands to take control of their media supply chain and technology partners. And, in doing so, the identification, vetting, and selection of video supply partners is a natural step.
Let's say you have two preferred DSPs giving you access to the publisher relationships available to those partners. Video ad space is short in supply, particularly premium video. Once it is refined by target audiences and KPIs, scarcity, scale, and performance issues become very real challenges.
In addition, a supply partner that's integrated with all major DSPs, which number in excess of 70, can bring the insights together into a single, more holistic view. Access to a consolidated pool of insights helps brands optimise their supply paths by providing the additional layers of information needed to activate private deals and other more advanced buying styles, as well as improve audience targeting.
Understanding inventory opportunities for enhanced campaign planning
Many planning tools available today on the buy side are blind to forecasting and buy activity in private marketplaces. In contrast, supply sources have insights into bidding behaviour, like price variations, level of demand, and win-loss data, across variables such as viewability, context, device, vertical, and so on. This lets brands understand the going rate for the inventory they really want, why they may be missing out on securing inventory and their priority in publishers' sales chains, and helps capture desired ad space with maximum efficiency. As buying models shift further towards a private model, it becomes even more critical that brands have a complete picture of the inventory opportunity. Briefing supply partners in advance of campaigns to forecast and curate potential inventory is now critical to achieving audience goals.
Curating marketplaces around audiences & KPIs
Premium ad inventory can be selectively packaged according to specific criteria: viewability, performance, audience demographics, device type, and so on. Essentially, efficient buyers are having their supply partners create customised marketplaces to achieve the scale of the open marketplace, with the safety and supplier transparency of a private marketplace. Brands that excel at this are providing a full brief to their selected ad server in advance of campaigns, and having them work with DSPs to curate the best-aligned inventory.
Curating inventory pools in this fashion also opens up the possibility to activate lookalike supply recommendations. We are helping buyers who want a rather niche audience to discover similar inventory that we have from around the globe for them to target.
Activating advanced audience targeting
Creating smarter and more personalised advertising is the big challenge with which both publishers and advertisers are currently grappling. Publishers need to activate their first-party data for an advertiser to target a campaign to reach viewers of specific shows, or who fit a specific profile. On the flip side, ad buyers need to bring their own audience data to bear to target across a range of data sets.
For example, an auto brand may want to target a list of customers who are nearing a lease termination date. The publisher selected to serve the ads will have first-party data that the advertiser doesn't have, like household income or demographics. By combining them together, the campaign will be able to hit auto-intenders of a certain age or income bracket, making the targeting more powerful than if just one of the data sets was being deployed.
While the value of activating data in this way cannot be overstated, it is important to note than it can raise concerns over data leakage if information is shared in an insecure environment. Bearing that in mind, publishers are encouraged to seek out solutions that allow them to retain complete control over first-party data that is leveraged to create deal opportunities, preventing it from being applied elsewhere or used to follow an identified consumer to a different media property.
Global optimisation
Multinational brands face the additional challenge of executing global buying programmes, a challenge that inevitably requires regional expertise. Part of the vetting process for a supply partner should include identifying the SSPs that offer local expertise and support in the brand's key buying regions.
Tapping into the insights, skills, and knowledge of supply partners is providing greater context, understanding, and campaign success for video ad buyers. We're seeing brands select preferred supply partners based on a range of criteria in alignment with their inventory quality standard, commitment to brand safety, and the partner's ability to provide new insights and data that will lead to more efficient and effective results. Having all the partners at the table is the best recipe for success for brands – and today, more than ever, supply partners deserve a seat at that table.