Experts Predict: Will Artificial Intelligence Become Less Talk & More Action in 2018?
by ExchangeWire Editorial on 12th Dec 2017 in News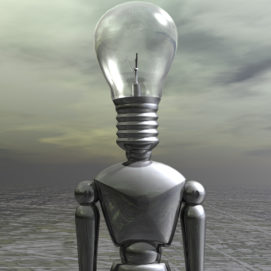 Artificial Intelligence (AI) has certainly been one of the hero buzz terms in digital advertising in 2017, with plenty jumping on the bandwagon, but also plenty more investing significant money and resource into what is tipped to shape the future of the industry. In a series of features reflecting on the past year, and looking ahead to what we can expect in 2018, ExchangeWire invites over 100 thought leaders from across the industry to share their views. In the latest installment of the series, experts predict what we should expect from AI in 2018.
Focus will move from AI to deep learning
"Marketers will have to start thinking seriously about deep learning. AI was the buzzword of 2017, but next year everyone will be focusing on what AI really can do. Enter deep learning. Marketers are now digitally savvy enough to ask tough questions about what deep learning is, what it can do on a high level, and will be informed enough to see the potential for their industry. As more advanced forms of AI become market-ready, deep learning will be at the forefront of any of those conversations; and marketers will begin to understand the value of using deep learning to buy media and create audiences to advertise against."
Jeremy Fain, CEO, Cognitiv
AI in advertising will finally begin in 2018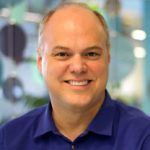 "If you cut through all the hype, AI is about finding patterns in data, and using those patterns to predict the future. When I taught AI at Harvard and MIT, we always said that we would know AI had arrived when it disappeared inside products and services. We will know that AI has arrived in advertising when we see a new golden age of advertising content which truly connects the stories of consumers with products and services they love. AI is increasingly being used to make certain that advertisements are genuinely useful in moving the needle on business outcomes – that they actually work. Will 2018 be the year that advertisements cease to be something annoying that consumers seek to block? Not likely. But the holy grail of AI will be when advertisements demonstrably work to drive business results, and when consumers see them not as annoyances, but as entertainment and information. In 2018, the age of true AI in marketing will finally be beginning."
Tod Loofbourrow, CEO, ViralGains
Deep-learning tools will spark a wave of future innovation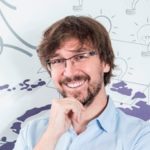 "AI is a sign of our times. From virtual personal assistants to image scanners built to identify diseases, or self-driving cars, AI is becoming a part of everyday technology. Services like Spotify can predict the next song suggestion, while YouTube queues up recommended videos based on the current one you're watching. It's already happening; and it's just a matter of time when we will see AI's impact in many more industries. Time will tell if AI can learn to be even more creative and effective than human minds and how it will influence workplaces. But, for now, it will drive the growth of many new jobs – including some entirely new categories. According to the World Economic Forum, 65% of children entering primary school today will end up in jobs that currently don't exist; some roles will become extinct, others will be created. This is why we should consider rapid development of AI filed as 'huge opportunity' instead of 'a threat'. Now, when the engines are only getting smarter, they employ deep-learning tools that personalise user experience by trying to figure out their habits even after just one or a few visits on a website – sometimes during the first visit. Paired with real-time analytics, self-learning algorithms can enhance suggestions up to the point of prediction. Deep-learning tools are the next major area of AI-based research, and it will spark a wave of future innovation in every industry – bringing a new era of marketing, which both advertisers and end-users will experience."
Bartłomiej Romański, CTO, RTB House
Unstructured data analysis will increase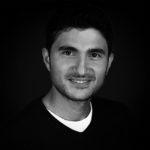 "No longer a futuristic fascination, machine learning is becoming mainstream, with various industries integrating it into everyday activities. There are no limits to machine learning applications; all you need is data. That's why companies that are successful in collecting data and systematic at executing a data strategy will have a distinct competitive advantage. We'll certainly see data scientists becoming more in-demand and a scarcer resource. In martech, analysis of unstructured data, including text, audio, and video, will continue to rise. We'll witness progress in better understanding of sentiment and essence of digital content, matched with improvements in reading users' states of mind. Human-computer interfaces, powered by a natural language processing and face tracking, will be becoming increasingly more popular. We're already seeing a shift towards the use of audio in marketing surveys and we'll see audio analysis increasingly combined with facial tracking to provide a more holistic emotional picture of users and linking this with business outcomes."
Elnar Hajiyev, CTO, Realeyes
Machine-learning tools will play a key role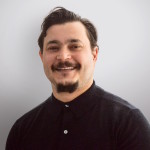 "Marketers know that a targeted, multichannel approach is the optimum way to improve ROI and connect with consumers. Unfortunately, some marketers remain less clear on how to acquire the unified view of consumers that makes this approach possible. As budgets tighten, due to economic uncertainty, the year ahead will be focused on utilising real-time data in a compliant way to reduce spillage in marketing spends and maximise conversions. This will help to prevent marketers from retargeting existing consumers or pooling efforts into a channel that does not offer high conversions. Machine-learning tools are already helping to reduce this problem; but there will be an even bigger player in the year ahead: AI will surpass machine learning in the martech space. These technological developments will help businesses to better identify, predict, and act upon consumer behaviour, which will open up a whole new world of future possibilities and success."
Ken Parnham, General Manager Europe, Near
AI can resolve people-based identity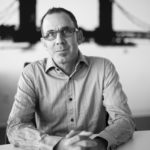 "People-based marketing is a term uttered in every corner of the martech landscape – but it seems that very few brands, agencies, and even martech vendors, are actually able to do this with scale and precision. The reason is that people-based marketing requires people-based identity, and not everyone has figured that out. Frankly, people-based identity is not an easy problem to solve. We each own three or four devices, which equate to around a dozen unique identifiers (browser cookies, mobile advertising IDs, connected TV unit IDs, etc). With the global proliferation of devices that we're witnessing today, this adds up to billions of unique identifiers that need to be connected to real people. At that scale, resolving people-based identity is an ideal task for AI, big data, and machine-learning systems. In 2018, marketers will finally be able to go beyond just IDs on their own, and use truer representations of real consumers, thanks to improvements in AI and machine learning. By and large, marketers are using legacy identifiers as proxies for people; but, at the end of the day, it doesn't take much intelligence to realise that's not people-based marketing."
Brian Ferrario, VP Marketing, Drawbridge
AI will be recognised as a workhorse tool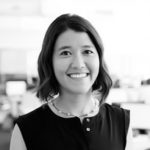 "This will be the year that we're ready to cut through the hype on AI. AI isn't magic, but it is a powerful tool; and when you have a certain amount of data, it's the only tool that lets you fully make use of that data for all that it's worth. In display advertising, we're sitting on a goldmine of fine-grained observed consumer data; but so far the programmatic media machine has been used primarily as a means for broadcasting. This is the year we recognise AI not as a magic spell that makes something out of nothing, but as a workhorse tool that lets us flip that programmatic machine and use it for listening, and gives us a way to find meaningful and actionable stories. This will become the preferred method for generating insights that fuel more effective marketing decisions that drive brand growth."
Melinda Han Williams, VP of Data Science and Analytics, Dstillery
TagsArtificial IntelligencePredictions