Why App Developers Need to Focus on the Holiday Season
by Romany Reagan on 13th Dec 2017 in News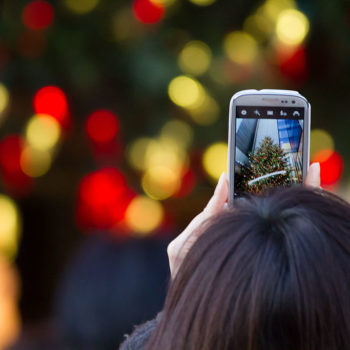 The holiday season is a critical time of year for a vast swath of the American economy (the National Retailers Federation predicts sales in November and December will reach USD$678bn+ [£508bn+] up from USD$655.8bn [£491.7bn] last year). It's the time of year when many retailers will finally turn a profit. And it's when a range of sectors – from electronics manufacturers to publishers – receive up to 30% of their sales for the year. In this piece, Matt Tubergen (pictured below), executive vice president, Digital Turbine Media, explains why the holidays are a key time of year for app developers. 
For app developers, this time of year can mean the very survival of their businesses. It hasn't always been this way, but evolving trends have changed the dynamics of the app ecosystem.
According to comScore's 2016 US Mobile App Report, mobile is now the dominant digital platform, and smartphone apps alone now capture about half of all time spent with digital media. While that's great news for mobile app developers, comScore goes on to report a daunting challenge: half of all US smartphone users download zero apps per month. Gone are the heady days when consumers freely installed apps. Consumers are much more circumspect about the software they download to their phones.
Add to that the difficulty of being noticed in the app store. As of March 2017, Google Play offered consumers a pick of 2.8 million apps, while Apple offered 2.2 million. And it's safe to say thousands more more have been added.
Mobile app developers have responded to the competition by increasing their advertising efforts. According to AdColony's Spring 2017 App Install Marketing Survey, mobile app marketers are growing their teams, localising ad creatives for seven or more languages simultaneously, and are optimising their campaigns four times per week. They're also opting for more expensive ad units, such as video, which now account for 50% of their ad spend.
In spite of these efforts, consumers remain reticent to install new apps.
In the face of declining opportunities for 'app discovery', app developers need a new strategy to gain consumer attention. To many, that opportunity exists when consumers activate a brand new device. "Device activation is the best time to capture mindshare for app developers. It's when consumers are most open to trying a new app and thinking about which apps they'll want to use use going forward", said, Mary Kim, senior online marketing manager at Goodgame Studios. "It's when they're most open to trying a new messaging app or music service." Simply put, it's the mobile app developer's best opportunity to gain new installs – and it's one developers urgently need to exploit.
Which brings us back to the holiday season. Smartphones and tablets are popular gifts; by some estimates, 35% of devices are sold in the fourth quarter. App developers need to take advantage of this opportunity by developing marketing strategies that target new device owners. The question is how to do that? You may need to switch your selling model. Rather than market mobile apps directly to the consumer, it's time find a way to work with the people who own the relationship with the new device owners and are best positioned to influence them, namely the mobile operators. In a sense, the mobile operators will become the first app store the new device owner encounters, and it's a powerful position to be in.
This is already happening in the IoT world, where manufacturers of smart refrigerators and smart TVs and such have preinstalled apps on their devices. An online grocery that has its e-commerce app preinstalled on a smart refrigerator couldn't ask for a better marketing position.
The benefits of this approach are many. To begin with, it's very easy for the consumer to begin using the app when it's already installed. And neither the mobile app developer nor the consumer need to worry about the threat of fraud. This approach also benefits the mobile device manufacturers and mobile operators, who can begin to think more holistically about the customers' out-of-box experience, and what they want that to be.