Experts Predict: What's in Store for Viewability in 2018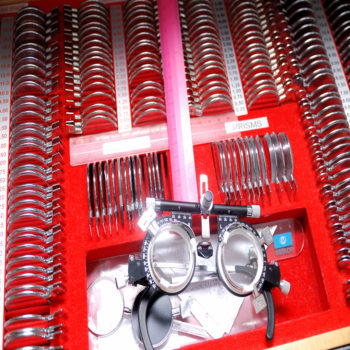 The furore around viewability measurement is starting to subside, but it was still a hot talking point of 2017. Should advertisers be treating viewability as a KPI, or as a hygiene factor, standardised across any digital marketing campaign? In a series of features reflecting on the past year, and looking ahead to what we can expect in 2018, ExchangeWire invites over 100 thought leaders from across the industry to share their views. In the latest installment of the series, experts predict what we should expect from viewability measurement in 2018.
The viewability debate will continue
"The future of viewability is... cloudy with a chance of unsatisfying. The debate will continue as brands push for above-the-fold placements and publishers seek to fill inventory wherever available. I predict the debate will eventually surface a more important conversation around the validity of banner ads in general and lead many brands to test incrementality to prove efficiencies. In the end, the data may very well be too polluted for actionable decisions. Luckily, marketers have a lot of options to choose from, and that's why it's called a 'marketing mix'."
Sean Simon, VP Sales, West, PebblePost
Other metrics are more valuable to determine campaign success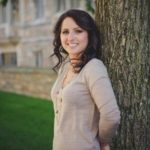 "Viewability has quickly become one of the most debated topics in digital media as the industry strives to arrive at a standard approach to its measurement and use as a pricing model. There are a number of factors that should be taken into consideration when measuring a digital campaign with viewability as the goal. Depending on the campaign parameters, the viewability percentage will decrease, proving there are other metrics that may be more valuable when determining success. Educating brands on metrics, such as viewability, invalid traffic, and how it relates to running in a brand-safe environment, will continue to be a hurdle that companies will have to overcome. Publishers, or ad tech companies running these campaigns, will be the first to challenge advertisers with an important question: would you rather your ad be guaranteed viewable, or would you rather have confirmation that a user not only saw your ad, but actually engaged with it?"
Stefanie Sena, Associate Director, Digital Account Management, MNI Targeted Media
Viewability demand will become more stringent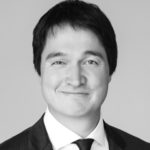 "It's probably safe to say that 2017 was a turning point for the industry, in terms of advertisers demanding a new level of transparency when it comes to viewable impressions. I think this demand will become more stringent in 2018 – perhaps even as far as viewable impressions becoming a currency for selling. At the beginning of 2015, for example, the majority of publishers in Austria got together to sell their inventory based on an independent viewability definition agreed by leading advertisers. Consequently, it's little surprise viewability levels there are much higher (67%) than in the UK (52%). There's now more appetite for this type of publisher alliance in the UK, as illustrated by newspaper competitors including the Telegraph, Guardian, and News UK pooling their video inventory into a verified marketplace; so maybe three years after the Austrian experiment, we'll see UK publishers including viewability is part of actual trading agreements en masse."
Marco Beba, Global Sales Executive, Meetrics
Viewability will provide a key trust signal to marketers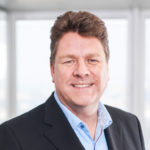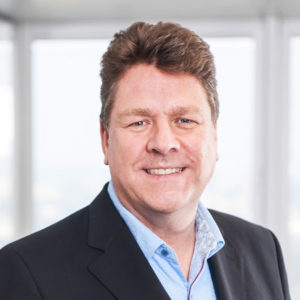 "2018 will continue to see all sides of the mobile advertising ecosystem – consumers, advertisers, and mobile publishers alike – demand increasingly higher quality and transparency standards. And, as mobile consumption grows, in-app viewability measurement will be of crucial importance, providing a key trust signal to marketers interested in expanding their advertising spend. Mobile players with opaque processes that don't meet the highest fraud-prevention, traffic, ad-quality, and data-protection standards will face heavy pressure to be marginalised. The industry will operate with more transparency on many levels. Increased consumer data transparency, driven by GDPR coming from Europe, will become an important theme for the industry this coming year. Blockchain will make its inroads into ad tech. Cutting out fraud, transparency, and increasing accountability will continue to be key priorities for mobile advertisers and publishers alike, as the industry's responsible leaders work together to create and ensure common quality and accountability standards for the continued health and growth of programmatic advertising."
Ragnar Kruse, CEO, Smaato
There will be demand for brand exposure metrics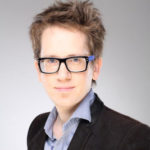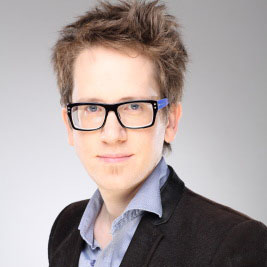 "In 2018, there will be demand for improved brand exposure metrics, building on progress in the marketplace so far. We expect that the new year will bring more consistent viewability metrics from the key measurement players including, for the first time, more consistent measurement of nonstandard units. vCPM (viewable cost-per-thousand impressions) will become a more predominant key trading metric, and more budget will be spent on high viewability units, like high Impact, which naturally provide better viewability performance. Across the marketplace, in general, we anticipate escalating market consolidation resulting in significantly fewer players in the ecosystem. Amazon will continue to grow as an ad tech leader, creating a triopoly with Google and Facebook. Blockchain will become more critical to ad tech, used for varied applications ranging from ad safety and verification to attribution and insertion orders. And there will be a stunted migration of $$ to mobile apps from mobile web (even as apps absorb 85% of time spent on mobile) as brands work to improve user experience and technological usability on web mobile."
Jerem Febvre, President US & Americas, Sublime Skinz
Marketers need to focus on the right KPIs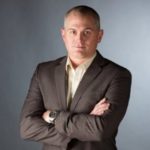 "Viewability has been, and will continue to be, a topic for discussion for digital marketers. In 2018, we expect to see better measurement across all media. There are still improvements needed in measurement; but now we will be setting baselines on all formats. Earlier this year, the Media Ratings Council (MRC) announced it would consider changing its standard for what counts as a 'viewable' ad from 50% of the pixels in view for at least one second to 100% of the pixels displayed. Considering the multiple challenges that come with accurate measurement, marketers need to make sure they are focusing on the right KPIs for their business. One-hundred percent viewability might seem great, but if it isn't applied carefully, it can actually discredit some advertising spend by creating a false sense of efficiency. It would also significantly drive up the cost of inventory and reduce marketers' opportunities to message consumers. Marketers need to ask themselves if this less-than-perfect metric is more important than sales or other revenue-generating metrics, such as return on ad spend or incrementality. There's a tradeoff involved, as focusing on the viewability metric could cost you reach and conversions. Viewability is important, but 2018 needs to be the year when the focus shifts to performance and what's actually driving business."
Chad Peplinski, SVP of Media, Conversant