Experts Predict: How Native Will Evolve in 2018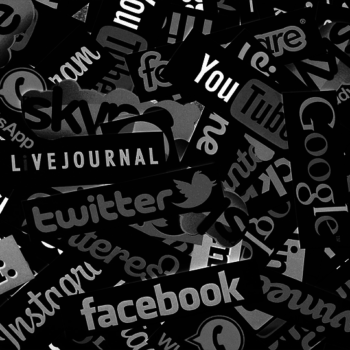 Native advertising and a seamless user experience go hand in hand. But how has Native changed over the last year and where will it go? In a series of features reflecting on the past year and looking ahead to what we can expect in 2018, ExchangeWire invites over 100 thought leaders from across the industry to share their views. In the latest installment of the series, experts predict how native advertising will evolve over the next year.
2018 will be the year the cookie crumbles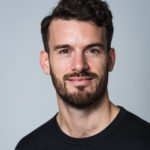 "With GDPR coming into force next year, and big players such as Apple already introducing Intelligent Tracking Prevention tools, I expect 2018 will be the year the cookie finally crumbles. Instead of relying on cookie-based audience targeting and unwanted tracking of consumer movements, marketers will turn to contextual signals and the surrounding editorial content to build relevant, personalised messaging that will appeal to the user. Following suit, the days of the 30-second preroll are also numbered as audiences continue to move to mobile where interruptive, instream ads are less tolerated and outstream is the high-growth format. We'll see supply continue to build as every publisher adds Native Outstream capabilities to their inventory. Subsequently, in-feed spending will continue to rise, following the pattern of the IAB figures released earlier this quarter."
Ally Stuart, Managing Director EMEA, Sharethrough
Native will topple the banner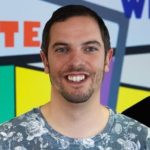 "It has been the online display's biggest driver for more than 20 years, but the banner will soon (some already say it has in the US) be usurped by native. In the UK last year, banners made up 38% of total display spend. But native ads, at 31%, are growing far quicker, according to IAB UK. There, it will overtake the historic font of revenue. In the US, too, native is forecast to make up the majority of display spend, eMarketer forecasts. Not bad for a format that few people thought could ever scale."
Francis Turner, General Manager, US & CRO, ADYOULIKE
Permission-based advertising tips the scale towards content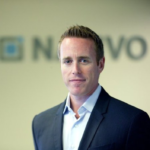 "Content Advertising (aka Native) is now established as a consumer-first, non-interruptive storytelling practice that naturally fits the publisher editorial context, preserves user experience, meets user expectation, and performs incredibly well for marketers and publishers. Advertiser spend will increase in 2018, continuing the upward trend. GDPR should give it a major push. By requiring explicit opt-in from consumers, GDPR hits the reset button on legacy advertising tactics and ups the ante in the value brands and publishers must provide to preserve their connection to consumers. GDPR will push marketers to be more thoughtful about their creative assets, how they message consumers, the value they offer through those creatives and the renewed connection they require to obtain explicit permission to re-market to them. Brands can deliver value through great content, promoted and distributed through non-interruptive native ad formats that fit sensitively within context and preserve the publisher's organic user flow. This value proposition will, ultimately, enhance a brand's ability to forge deeper relationships with consumers and preserve their connection as consumers become increasingly mindful and judicious with how they manage their right to privacy and/or right to be forgotten."
Chris Rooke, SVP Strategy & Operations, Nativo
The user experience & expanded placement types will evolve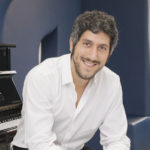 "The opportunity in native has always been to make the user feel like it's an holistic experience that delivers a seamless interaction with a brand. I think we'll see two shifts in the future: 1) We'll have to evolve the user experience on the open web, and learn from the experiences users are already used to – social feeds like Facebook, Instagram, Twitter, etc. These companies render native experiences in an endless feed that is both pleasing to the eye and relevant. 2) The type of 'placements' that will be rendered natively will expand beyond 'custom content' in a thumbnail and title format – and will include native video, polls/surveys, apps/games. The combination of 1 and 2 will resolve the achilles heel of native: scale, leading to an uplift in value for marketers and publishers. I'm excited about the future!"
Adam Singolda, Founder & CEO, Taboola
Content will be tailored for different platforms & experiences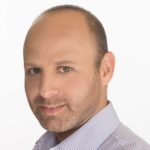 "While many of my predictions for 2017 will continue to be relevant next year, my top prediction for 2018 is that New Formats will be huge. To keep up with millennials' consumption patterns marketers will need to tailor content to different platforms and experiences, and make them much more engaging and relevant for the audience. Creating content just for your site or blog or for your social channels (Facebook, Instagram, Snap, and Twitter) is just not good enough anymore. I think we'll see much more adoption of non-traditional old and new formats and platforms such as branded podcasts and custom, interactive engagement modules, placing content inside social feeds of premium publishers, and broadcasting live. The market is changing at an accelerating pace and the move to personalised value-adding tech-driven pull marketing is real. It's changing everything we know about marketing organisations and how to influence consumers."
Gilad de Vries, SVP, Strategy, Outbrain