Are the Roles of CIO & CMO Converging Within Brands?
by Lindsay Rowntree on 21st Dec 2017 in News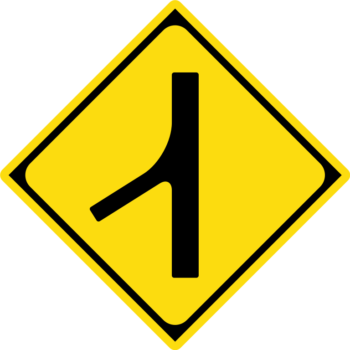 Over the past five years the mainstream marketer's role has been dominated by the shift to digital. Mastery of marketing and advertising technology, as well as understanding the value of all types of data, have been become key capabilities that a modern digital marketer must have. This evolution of the marketer role is now encroaching on some of the functions of the CIO. Is a convergence occurring with the C-suite?
At our recent ATS Tokyo event we discussed this convergence – and what it will mean for the future of marketing in Japan.
Executing a global marketing plan on a local level
IBM has overhauled its internal marketing practices and have put in place new structures that tracks spend and sales.
Yoshiko Hirosue, manager, analytics and data platform, performance marketing, marketing and communications, IBM Japan, gave an overview of how the company's marketing system functions and why they built it out. Like many of its B2B peers, IBM is a sprawling corporate structure with disparate data points siloed in different parts of the business.  
Hirosue explained how IBM went about building a single view, specifically around marketing and sales activity, to give marketers within the organisation insight into marketing activity and the direct impact it was having on sales.  
This single view tied in its use of first-party data, all marketing technology used internally, media buying, and other marketing activities. It is used by the global team and local marketing resource to achieve better outcomes. Hirosue did point out that this ambitious IBM project was an outlier in digital marketing. The project was difficult to implement and requires continuous refinement.  
From a Japanese perspective, Datorama's Kazuki Fuse and Treasure Data's Kengo Horiuchi argued that the IBM approach was still too early for most Japanese marketers. The fundamentals of understanding their own data, and how to use it, was more important than a top-down overhaul of the marketing function.
Much of the marketing function in Japan is heavily outsourced – with agencies and vendors playing a major role in helping marketers understand their own tech and data assets.
The service layer is still hugely important
Like some of the bigger developed digital markets, the service layer is still critical. Ultimately, driving outcomes for the business should be the key function of the modern marketer. Making sure all that investment translated into sales has become even more important than before.
This strategic shift we are seeing in the marketing function, the panel agreed, cannot be managed internally by Japanese marketing teams. Vendors, consultancies, and agencies are going to have to bridge the knowledge gaps that currently exist in the market.  
What technology to use?
The panel also argued that local marketers need to be more strategic about the technology they are looking to licence. Have they done a proper use-case analysis as to why they need tech like a DMP, or how they will use it on a day-to-day basis? Panelists said that this should be the first step for all marketers. Ultimately, this will save Japanese marketers time and money – and create fewer roadblocks for teams to hit internal KPIs.
There was consensus too that a new hybrid role of marketer and technologist needed to be created within Japanese marketing teams. This person needs to be able to connect technology and marketing within the modern brand – understanding the value of tech and data.  
The panel believed that this CTMO (Chief Technology Marketing Officer) role is now a requisite for big brands. With technology and data becoming the core of modern marketing, brands need to recognise this deficiency in talent – and address it with necessary hires or training.
While the convergence of CIO and CMO is not a reality yet in Japan, events are getting ahead of the market. Brands will be forced to make drastic changes to its practices in the coming twelve months.  
The panel concluded that marketing is in flux and will go through some big changes in the coming year – with the advent of the Japanese tech-savvy marketer being an inevitably in 2018.