InMobi Acquires AerServ; Swrve Partners with Segment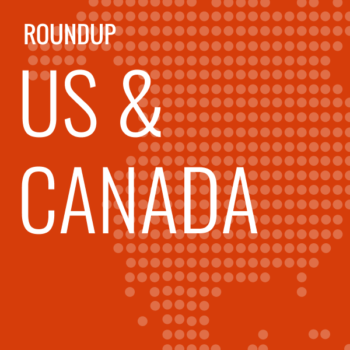 ExchangeWire rounds up some of the biggest stories in the US/Canadian digital advertising space. In this week's edition: AerServ acquired by InMobi; Swrve and Segment partner; Phoenix Marketing acquires TV Brand Effect assets from Nielsen; Bombora builds data cooperative; and  Leaders from MediaMath and Undertone create VC fund.
InMobi acqires AerServ
Mobile advertising platform, InMobi, has acquired video platform for mobile publishers, AerServ, for USD$90m (£65.3m) in cash and stock, to enhance monetisation for publishers globally, and further enhance the InMobi Exchange.
This acquisition will help InMobi's video and programmatic business to account for 35% of the overall company revenue; and the InMobi Exchange will have increased scale as AerSErv runs more than 90 billion ad opportunities each month and provides access to brand programmatic demand to over 2,000 mobile apps.
Naveen Tewari, founder and CEO, InMobi, tells ExchangeWire, "The mobile ecosystem is moving into a fully programmatic mode, and we want to amplify our efforts to give premium publishers globally the right technology and tools to run their businesses in this mode. Combining InMobi's best-in-class brand video and AerServ's next generation header bidding mediation platforms is a huge step in that direction, and we expect to increase our publishers' programmatic revenue tenfold in the next three years."
Swrve Partners with Segment
Customer interaction engine, Swrve, has partnered with customer data platform, Segment, to provide new levels of consumer behaviour insight on emerging platforms like native mobile and OTT, as well as enabling Swrve customers to build multichannel campaigns based on data from Segment's data sources.

Including data from customer touchpoints and sources, like Salesforce, Zendesk and Stripe, as well as internal functions like CRM and inventory, campaigns can be based on more insight and, also, campaigns being delivered by legacy channels can be targeted on real-time information for mobile, OTT and other interactions collected by Swrve.
"We're delighted to be partnering with Segment to bring the most comprehensive possible data to Swrve campaigns", said Christopher Dean, CEO of Swrve. "Our customers are all agreed on one thing: great data makes for great interactions. That's why we felt it was so important to ensure the Segment ecosystem was available to them – and that, in turn, data collected in Swrve was made available as widely as possible through the Segment platform."
"The Segment platform centralises data from all user touchpoints, removing the need for complex integrations and empowering the marketer using Swrve to make campaigns more relevant and impactful", said Peter Reinhardt, CEO at Segment. "Adding Swrve as a Segment Destination enables our customers to engage with their end users in personalised ways across platforms and devices."
Phoenix Marketing International Acquires Nielsen's TV Brand Effect assets
Advertising and brand specialist, Phoenix Marketing International (PMI), has acquired Nielsen's TV Brand Effect (TVBE) assets, which provide tracking capabilities to measure memorability and quality of advertising campaigns, expanding Phoenix's presence in the media and consumer packaged goods sectors.
"We are excited about joining together two fantastic teams who will represent the thought leadership for the industry when it comes to understanding advertising research", Martha Rae, president, Phoenix Marketing International tells ExchangeWire. "The Nielsen TVBE product fills an important gap in our in-depth ad and brand platform (ADPi) and has a unique approach that yields next-day recall of TV advertising in the context of actual programming placement. This data, along with our current AdPi data, which is one of the industry's best data sources for understanding why advertising succeeds, will provide a true end-to-end solution for our clients to optimise their advertising efforts and its ROI. The TVBE purchase gives our clients more tools to address their specific needs and, for some clients, who want an end-to-end solution, gives them access to a true 360-degree solution for all of their advertising research needs."
Bombora Builds B2B data cooperative
B2B intent data provider, Bombora, has created a B2B data cooperative with founding members Quinstreet, Purch, 1105 Media, Business Insider, and SourceMedia, to leverage scalable data resources and develop their own products to better monetise and engage their audience on behalf of B2B marketers.
Publishers, marketers, agencies, technology providers, research firms and events firms that join Bombora's co-op will have direct access to a pooled data set that details business firmographic and buyer intent across the B2B web at scale. In return, privacy-compliant and brand-anonymous visitor consumption data will be contributed by each member. Consumption habits of 2.8 million companies will be monitored by the co-op, with data pooled from almost 4,000 websites and 32 billion monthly content consumption events.
"When it comes to finding new revenue opportunities, data is a publisher's best asset. This is especially true in the B2B space, where connecting site visitors with their place of employment greatly increases the value of the audience. The goal of the co-op is for publishers to pool behavioural data to better understand their audiences and which companies are more likely to be in-market. This then enables them to package those segments for B2B advertisers to drive better business outcomes", Steve Lilly, co-founder and SVP global data partnerships, Bombora, tells ExchangeWire.
MediaMath & Undertone Veterans Launch VC Fund
Industry leaders Joe Zawadzki, CEO of MediaMath, and Eric Franchi, co-founder and former executive at Undertone, have combined forces to partner and create a venture capital fund called 'MathCapital', to support the next generation of marketing and advertising technology leaders.
MathCapital's mission is to fund and support the entrepreneurs and companies that are driving digital transformation across a digital marketing landscape that represents USD$230bn (£167bn) in spend, marketing expenditures that exceed USD$1.5tn (£1.09tn) annually, and the continued growth of consumers who spend time and consume content and make decisions via digital devices. MathCapital will partner closely with MediaMath, and their portfolio companies will have access to MediaMath's 4,500+ advertisers, 350+ partners, and in-house business and marketing expertise.

"We are powering the next great wave of innovation in marketing", said Joe Zawadzki, partner at MathCapital. "Our mission is to connect consumers and marketers in ways that delight both; and this fund will support the ecosystem that makes that happen. We will connect portfolio companies to MediaMath's technology platform and enterprise scale, accelerating their success, and moving all of us closer to our shared vision."
MathCapital's areas of interest include: applications of machine learning and artificial intelligence to marketing, measurement and analytics to connect marketing with outcomes, consumer advocacy, notice and consent solutions, and new forms of digital connections including augmented reality, virtual reality, and audio- and voice-based interaction.