Nielsen Takes YouTube Mobile Measurement to Europe; Taptica Raises £38.2m
by Sonja Kroll on 19th Jan 2018 in News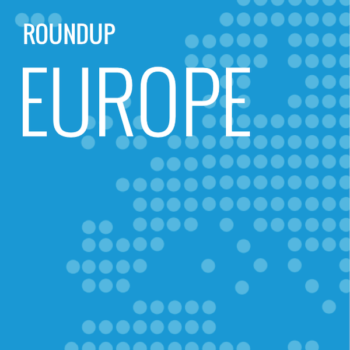 ExchangeWire rounds up some of the biggest stories in the European digital advertising space. In this week's edition: Nielsen measurement for mobile YouYube app in Europe; Capital for Taptica; JICWEBS certification for Havas; AI for Contentsquare; and New SSP for YOC.
Nielsen Measures YouTube Mobile in the UK, France & Germany
Advertising measurement on YouTube's mobile app is now also available for the UK, France, and Germany via Nielsen. The Digital Ad Ratings thus now covers YouTube ads on mobile, giving Nielsen's clients access to age and gender demographics for consumers viewing advertising on the YouTube mobile app. Other metrics are reach, frequency, and gross rating points (GRPs).
Speaking to ExchangeWire, Barney Farmer, UK commercial director, Nielsen, says the new offer is a reaction to calls for more transparency: "Advertisers are demanding more transparency these days, not least about how their online campaigns have performed and this means not only desktop and mobile but in-app. A huge portion of spend that previously couldn't be measured, and crucially, bench-marked against other media, now can be. As more people watch video across digital platforms and devices, Nielsen's comprehensive measurement of YouTube through Digital Ad Ratings is crucial to provide a complete picture of media consumption, especially since YouTube accounts for a large share of mobile video advertising in the UK."
Digital Ad Ratings for YouTube's mobile app have been available in the US since June 2017 and expanded to Canada and Japan in October 2017. Nielsen says that other international markets will be added in the future.
Taptica Raises Capital for Future Acquisitions
Mobile advertising platform Taptica has raised approximately £38.2m in capital. According to Taptica, the proceeds will be used to position itself for near-term M&A opportunities by reducing the debt level under the company's existing debt facility.
Speaking to ExchangeWire, Hagai Tal, CEO, Taptica, explains Taptica's strategy going forward: "Our focus continues to be on earnings-enhancing complementary deals that enlarge Taptica's footprint in the ad tech space. This could be through accelerating our access in new markets – in particular, in the Asia-Pacific region and Europe – or acquiring new technology to expand our capabilities."
Almost two-thirds of the money was raised from the sale of new shares, representing 7.73% of Taptica's stock. The total raise of £38.2m includes sales by two selling shareholders, including by Hagai Tal to satisfy a near-term capital gains tax liability, as previously announced.
"With a broader footprint across the globe and consumer mobile usage and adoption rising, we anticipate our strategy of onboarding local advertisers onto global platforms to result in continued growth", says Tal. "The funds raised will reduce the level of debt under the Company's existing debt facility, which we believe will better position the Company to capitalise on near-term M&A opportunities."
JICWEBS Certification for Havas
Following an independent audit, Havas has been certified for both brand safety and antifraud by JICWEBS. The media agency joins over 70 other companies that have been verified by the industry body to be compliant with standards for trusted online ad trading in the UK.
Richard Foan, JICWEBS' chairman says: "Advertisers want greater trust and transparency in the digital ad chain; and it will become increasingly difficult for suppliers to strike trading agreements if they aren't accredited through JICWEBS. Certification shows advertisers who is making a genuine commitment to protect their investment against fraud and unsafe brand environments."
The certification process is conducted by independent auditors such as ABC, BPA, or ePrivacy, verifying that Havas' processes meet guidelines set by JICWEBS to reduce the risk of ads being served against inappropriate content, as well as ad fraud.
Contentsquare Uses AI to Introduce Auto-Tagging Analytics Solution
ContentSquare is a user experience (UX) analytics and optimisation platform specialised in analysing how and why users are interacting with apps and websites. Based on behavioural data, AI, and big data, the Paris-based company provides automatic recommendations for clients to optimise their customer journey. Now the company is investing in AI to replace conventional content tagging.
Dubbed 'Auto-Zone', the new product is an AI-based algorithm that analyses and learns about website activity, providing faster insights into customer behaviour on clients' sites. Instead of adding data collection tags, marketers can track the performance of each 'block' of content through the ContentSquare interface. Tags on individual page elements are unnecessary.
Jonathan Cherki, CEO, ContentSquare, explains the system: "This technology opens up the path towards a more semantic understanding and personalisation of websites through analytics. For example, if hesitation on the add-to-cart button is trending up, then marketers will get notified about it, along with insights to increase buying incentives dynamically, such as implementing a new promotion or sale."
Among Contentsquare's clients are companies such as Walmart, Unilever, L'Oréal, and Clarks.
YOC Launches VIS.X Technology Platform
Another step closer to becoming an ad tech provider: YOC has just announced the launch of their own SSP. The platform, dubbed 'VIS.X', offers programmatic trading for international inventory for all advertisers and allows YOC to become independent of third-party providers.
Being able to rely on their own SSP is a competitive advantage, believes Dirk Kraus, founder and CEO, YOC: "There's a strong demand in the market for highly effective advertising formats that can be purchased programmatically. Our platform, VIS.X, meets this challenge. This gives us a sustainable competitive advantage in the highly complex programmatic media trading business." Advertisers and trading desks can buy inventory via private marketplaces within the VIS.X platform, VIS.X transforms and delivers existing advertising formats in real time.
The company says that VIS.X is integrated with hundreds of publishers, making media-buying real-time scalable. Oliver Gold, managing director UK, YOC, comments: "VIS.X integrates with all DSPs easily. This is something that has been lacking in this market and it will give our users complete control over ad creation and trading. Programmatic advertising is evolving and our latest platform will ensure that we stay at the forefront of this industry by making the process very easy, while at the same time highly effective."