Trusted Media Brands & Taboola Expand Partnership; MPP Global Partners with Dynamic Yield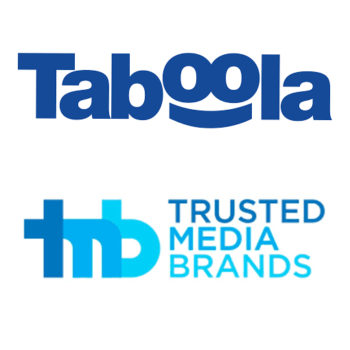 ExchangeWire rounds up some of the biggest stories in the US/Canadian digital advertising space. In this week's edition: Trusted Media Brands and Taboola expands partnership; MPP and Dynamic Yield partner; AppLift launches new audience segmentation; GumGum releases brand safety research; and Receptiv launches three-part media guarantee.
Trusted Media Brands Expands Partnership with Taboola
Discovery platform, Taboola, has strategically partnered with Trusted Media Brands to bring Taboola Feed to its audiences in the US and Canada.
Building on their previous partnership, Trusted Media Brands will include the Taboola Feed on its network, which includes sites such as Taste of Home, Reader's Digest, The Family Handyman, and more, to help increase RPM/page views/engagement metrics using a continuous feed of 'cards' that appear below articles, similar to social feeds.
Adam Singolda, CEO & Founder, Taboola, tells ExchangeWire: "Our goal with evolving the user experience from 'widgets' to a feed is rooted in our mission to help the open web and journalism grow; and it needs to start with creating a beautiful user experience that users already like and love from social networks. This partnership is exciting because it illustrates another milestone in making the Feed available on the open web on a premium publisher – now in Canada for the first time. This is also great for brands as they can expand their digital budgets – bringing video, carousels, surveys, and other formats, into the open web on premium and brand-safe publishers."
MPP Global Partners with Dynamic Yield
Subscription platform, MPP Global, has partnered with personalisation technology stack, Dynamic Yield, to help clients automate individualised customer experiences. The combination of MPP Global's eSuite platform and Dynamic Yield's personalisation engine, will help media and retail companies create a personalised and tailored subscription marketing and management solution.
MPP Global works with media entities like Daily Mail Group and McClatchy, and Dynamic Yield has worked with top brands like Sephora, Urban Outfitters, Stitchfix, and Hallmark Channel, and together they will help to personalise the way consumers transact with brands to better meet their needs.
"The omnichannel shopper is an emerging reality that subscription marketers in the digital media and retail verticals have to contend with. Moreover, a successful subscription business model requires a deep understanding of shopper behaviour and being able to instantaneously react to their preferences for everything from the products they show interest in, the digital channels they prefer, all the way to the manner in which they want to transact with your business. MPP Global's partnership with Dynamic Yield solves the complexity of managing the omnichannel relationship and now our customers will be able to programmatically personalise the customer experience in order to increase acquisition and customer lifetime value", Melissa Pegus, SVP, strategic partnerships, MPP Global, tells ExchangeWire.
AppLift Launches Event-Based Audience Segmentation
Mobile ad tech company, AppLift, has added Audience Segmentation to its DataLift360 platform, so advertisers can define rules and segment users based on various in-app events, creating more efficient retargeting campaigns and maximise ROAS. Advertisers will be able to directly stream in-app events via the API, funnel them based on time and frequency, and will allow for precise targeting of granular audiences.
Tim Koschella, co-founder and CEO, AppLift, tells ExchangeWire: "What is unique about the AL offering is that we do offer the ability to segment users in real time in combination with very granular and transparent reporting on the retargeting campaign results. For app advertisers wanting to build a successful retargeting strategy geared towards maximised ROAS, it is crucial they understand the app usage patterns of their users early on and utilise these learnings to segment users into buckets of likeliness to convert or perform a given action. With the app market growing increasingly saturated, it is important to identify high-value users through analysing of first-party data and to then derive an effective retargeting strategy to focus on retargeting existing users based on their historic behaviour, rather than focusing only on acquiring new users who may churn quickly."
GumGum Finds 75% of Brands Exposed to Brand Safety Issues
Artificial intelligence company, GumGum, has released market research findings investigating the brand safety crisis impacting the advertising industry. The study examines how brands, agencies, and publishers are addressing this issue while also finding ways to help identify and reduce exposure to unsafe content.
Some of the key findings include: 75% of brands reported at least one brand-unsafe exposure in the past year; 44% of brands and agencies grapple with brand-unsafe imagery; 32% wrestle with brand-unsafe video; 47% of brand respondents noted social media blowback in response to a brand-safety incident, and more.
"Following a series of high-profile headlines in 2017, brand safety has shot up the agenda and will no doubt continue to be the number one concern for advertisers this year. With 75% of brands now saying they have experienced at least one exposure to a brand-safety issue, it's becoming more and more urgent that the industry responds.
"Unfortunately, our research shows advertisers still have a long way to go before they're properly protected from the dangers. Despite the nature of the brand-safety threat online becoming increasingly image- and video-based, most advertisers are still relying on solutions that focus on text-based analysis. This needs to change.
"The AI-powered technology that allows brands to scan billions of images and videos online before ad placement – computer vision – is well developed and widely available. But just 15% currently deploy it, leaving a significant chink in an advertiser's brand-safety armour. It's up to advertisers to drive a change in the industry and demand more from their partners, insisting that the latest technologies, such as computer vision, be deployed in order to preserve the reputation of their brand", Phil Schraeder, president and COO, GumGum, tells ExchangeWire.
Receptiv Announces 3-Part Media Guarantee
Mobile video advertising platform, Receptiv, has announced a three-part media guarantee that ensures all mobile video inventory is reliable, brand-safe, and engaged. Receptiv's Reliable, Safe, Engaged (RSE) guarantee will focus on video campaign critical performance indicators and pledges make-good impressions for those that don't meet the commitment criteria of at least 90% viewability score, less than 2% invalid traffic (IVT) or nonhuman traffic (NHT), and 100% brand-safe for all managed service campaigns.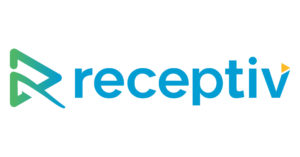 Receptiv's RSE Media Guarantee includes reliable media that is viewable, free of nonhuman traffic, and reaches the right person; that safe media is served in environments that exclude violent, lewd, or other objectionable content; and engaged media with targeted impressions to mobile environments that earn top-tier engagement rates, are proven to positively impact a mobile video campaign's performance.
"With ad fraud on pace to become a USD$50m problem in the next 10 years, and declining viewability scores, brands are demanding that their ad dollars are being spent on impressions that you can see – and that those impressions are being viewed by a human in a positive environment that doesn't contradict the message", said Ari Brandt, CEO of Receptiv. "Our rigorous evaluation process, and partners like ComScore, combine for a network made entirely of reliable, safe inventory that meets the audience where and when they're most engaged, so the real value of this guarantee is in the confidence and security we can offer agencies and the brands they represent."