Payment-Over-Time Subscriptions Crucial to Successful Digital Transformation
by Hugh Williams on 5th Mar 2018 in News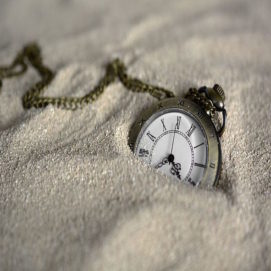 Retail plays a huge role in the success of the global economy. According to figures from eMarketer, global retail sales in 2017 were predicted to add up to USD$23.45tn (£16.94tn); and this figure is set to rise to USD$27.73tn (£19.9tn) by 2020. In this piece, Chris Labrey (pictured below), managing director, Econocom UK & Ireland, tells RetailTechNews that, despite all this, the retail sector is also facing an identity crisis.
E-commerce continues to dominate over traditional high street shopping, which means that bricks-and-mortar retailers are having to take advantage of exciting new technologies in order to draw more customers in, whether that involves the implementation of iPads, digital signage, interactive in-store areas, or otherwise. However, the cost of digital transformation is often too high for many businesses to be able to afford – unless they adopt a payment-over-time subscription model.
With retailers finding themselves increasingly under pressure to embrace digital transformation, recent research from Econocom UK sought to understand how far retailers are on their digital transformation journeys and what obstacles are making these journeys difficult. It also looked at the most desirable technologies among retailers spread across a wide variety of sectors, and whether they believed adopting payment-over-time subscriptions would ease the journey towards successful digital transformation.
The results were fascinating. To begin, the research found that more than two-thirds (67%) of respondents said they were looking to improve customer experience and satisfaction as part of their plans – a clear indication of how digital transformation can help to deliver that vital 'wow' factor to customers. Furthermore, 57% said they wanted to achieve cost-savings as part of their plans, 55% were looking to future-proof their business, and exactly one-third wanted to increase brand recognition.
However, these ideas were not always so easy to make a reality. Just 8% of respondents said they had never faced any barriers when implementing new in-store technology, with the other 92% admitting problems of some kind, be it financial, logistical, or otherwise. Looking more closely, 60% said they struggled to put their plans in motion due to reliance on legacy IT systems, a lack of funds and/or insufficient staff resources, while more than one-in-ten (12%) felt they lacked support from their senior leadership teams.  
By bringing all these findings together, we can see a clear picture of retailers actively seeking to modernise and embrace new technology, but lacking the means to do so. It can, therefore, be suggested that the problem does not lie with retailers themselves, but maybe with the current models they are using to roll out digital projects.
The reaction to being asked whether a payment-over-time subscription would help alleviate these problems was overwhelmingly positive – 99% of respondents said it would make it easier for them to achieve their digital transformation goals. Additionally, when asked which kind of business model would be the best option for their digital transformation plans, more than half (56%) opted for a payment-over-time or usage-based model.
These models are a significant opportunity for ambitious retailers; and they strongly appeal to today's 'renter society' sensibilities whereby commodities are paid for in regular instalments rather than large one-off payments. In fact, the research found that more than one-in-five (22%) respondents are already using payment-over-time subscriptions as part of their digital transformation plans — a sign that the revolution in retail is well underway. These payment models also allow retailers to operate with an unprecedented level of agility, which consequently allows them to be more proactive and to stay ahead of the competition.
Finally, it was interesting to discover how often in-store technology is upgraded, and what particular technologies are most desirable. On average, respondents said they update their digital assets every 15 months, with the entertainment sector being the most proactive (seven months), while the home & DIY sector lagged behind with a time-frame of 26 months. Meanwhile, 57% were looking to install digital signage – the most popular technology out of all the options – while 48% wanted to adopt mobile point-of-sale (POS) terminals, and 45% were looking to implement mobile devices.
Immersive & exclusive experiences
It is clear that retailers have no problem understanding the importance of digital transformation and the role it has to play in shaping the future of in-store high-street shopping. They are aware that the future lies in delivering immersive and exclusive experiences to shoppers, while simultaneously integrating a high level of personalisation.
They also know that they will fail to meet the expectations of their shoppers by not adopting the latest technologies, and so they need payment-over-time subscriptions to make the digital transformation journey simpler. These payment models can effectively ease the financial burden of digital transformation, which means a higher percentage of retailers than ever before can realise the goals they set for themselves.
This content was originally published in RetailTechNews.