Fujitsu Explains What Makes a Great Account-Based Marketer
by Lindsay Rowntree on 12th Mar 2018 in News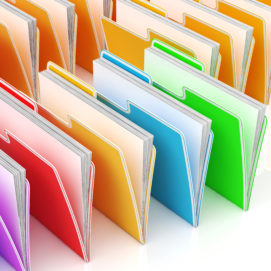 Account-based marketing (ABM) has accrued a certain level of popularity among big-name brands over the past couple of years; but now, with the passing of time, it is now becoming evident that the marketing tactic certainly isn't for everyone. Writing exclusively for ExchangeWire, Natalie Field, senior marketing professional, Fujitsu, explains what it takes to make account-based marketing work for your business and why it's the people who can truly make it a success. 
I don't claim to be a world expert in account-based marketing. Who can? After all, ABM is a discipline that has only been around for a few years, even if it combines marketing skills and practices that date back far longer.
It's true, though, that I've been involved in ABM since its very early days and was responsible for implementing Fujitsu's first forays into this field. Today, ABM is a major part of our marketing mix, and I continue to manage account-based campaigns worth hundreds of millions of pounds a year.
So, at the risk of being drummed out of the Marketers' Magic Circle, I wanted to give my view on one of the most overlooked aspects of ABM – the human factor. In short, what makes the perfect ABM practitioner?
ABM myths & opportunities 
With ABM currently high up on marketers' agenda, many brands are urgently investigating how they can take advantage of this new approach. Yet ABM is shrouded in its fair share of myth and misunderstanding.
Not least among these misconceptions is the idea that ABM can ever be a technology-led discipline. It's not surprising that this myth has gained such traction. As an industry, we have been deluged with a variety of new software tools and digital marketing platforms over the last decade or so, and for the most part they have brought tremendous benefits.
ABM is different. It is a primarily a process, one that relies on in-depth research into individuals, businesses, and markets, followed by the creation of bespoke campaigns targeted at 'audiences of one', and then a constant cycle of feedback and iteration. It needs much closer collaboration between sales and marketing departments, with the latter helping sales to bring specific messages into highly targeted and tailored campaigns. Finally, it requires marketers with the strongest leadership skills, who are able to argue for a change in the company's strategy in order to exploit newly-identified customers or market opportunities.
Sometimes I despair at technology vendors that offer software or other 'solutions' that claim to automate the whole process. As Alisha Lyndon, CEO of our consultancy partner MomentumABM puts it, ABM is as much a philosophical approach as it is a technical one. It's a job that requires dedication, experience, skill, and creativity that only the very best people can provide.
If brands can bring this talent on board, however, then they have a golden opportunity to take the lead in one of the most exciting developments in our industry in years. Research by ITSMA found that 87% of marketers who measure ROI say that ABM delivers higher returns than any other marketing approach. They might have added: "…provided you hire the right people."
The perfect ABM-er?
You won't find a bigger champion of Fujitsu than I am – but I'll admit (through gritted teeth) that our competitors offer great products and services too. Ultimately, it is personal relationships that make the difference when it comes to purchasing decisions – even when it comes to contracts worth millions of dollars.
In any organisation, it's sales that has these relationships with customers and prospects, yet they usually lack the skills and expertise to build long-term growth and conduct the two-way conversations that are central to ABM. The first quality of a great ABM-er is, therefore, the ability to work closely and collaboratively with sales, and to develop the necessary synergies between these teams. As a senior marketer, I develop strategy in partnership with the account owner. My relationship with the customer and my understanding of their business concerns (and the wider market) are crucial in developing the right strategy for each individual account.
In terms of the skills required, an ABM practitioner needs to be a 'full mix' marketer. Obviously, you need a strong strategic focus, but you also need fine attention to detail to work through each step of a campaign from research to delivery of each communication asset. In the process, a marketer needs to demonstrate a comprehensive range of both hard and soft skills, from mastery of different marketing techniques, platforms and channels, to creativity, to the ability to think on your feet and to react quickly to new opportunities. As an ABM expert, you need to be seen as the CMO for any particular account, and that means having the confidence to challenge entrenched certainties and ways of working.
Soft skills are often downplayed, but when they are backed up with thorough knowledge of a company's business or market, there is no more important quality than being able to demonstrate value to, and foster trust with, a customer. The ABM expert's role isn't to input data into Salesforce, but rather to join the dots, see patterns, and build relationships. The best practitioners are information catalysts – people with strong attention to detail, constantly on the lookout for opportunities to glean more insight into the customer and to understand how to help them on their journey.
Above all, a great ABM-er needs to have a 'degree in people'. That includes every stakeholder: those involved in your customer's purchase decision-making, of course, but also those in your own team and in external partner consultancies. We made the wise choice of working with MomentumABM, the company that pioneered the practice of ABM. One of the key reasons why the relationship continues to be so valuable is that we are constantly communicating and striving for new opportunities and improvements in the way we conduct campaigns. It's a principle that's invaluable in any marketing discipline – but none more so than in ABM.
If you can think like a customer and act as their advocate within your own organisation; if you can combine hard work and attention to detail with energy and enthusiasm; if you have the guts to push your organisation to change the way it thinks about its sales and strategy – then you too may have what it takes to be an account-based marketer.